All parents want their children to have a fun summer, but it can be hard to make that happen. Fortunately, parents can do plenty of things to ensure their kids have a great time this summer. Here are ten ideas to get you started!
Have an Ice cream party!
Once it's summer, make sure you get an ice cream party with your kids. This is a great way to cool down and have fun together, so get everyone dressed in their swimsuits or shorts and get ready for a delicious treat.
Ice cream is a great thing to eat when it's hot outside because it cools you down and is delicious. If you want to put together an ice cream party, make sure you have all the ingredients ready and some sprinkles as well.
Have bowls, spoons, and napkins set up so everyone can help themselves to some ice cream once it's done. Once you have your ice cream ready, this is an excellent time to take some pictures so you can remember the moment.
Make some ice cream cones to go with your ice cream so everyone can enjoy them together. This is a fun summertime party that you can do with the kids, and it will cool everyone down with a delicious treat!
Go for a bike ride. 
Make a point of going on a bike ride every week with your kids. This is a great chance to spend some quality time together and encourage exercise as well. Look for a safe place to ride and have fun!
Most children love to ride their bikes. It allows them to explore new areas, spend some time with Dad or Mom, and feel independent (which is essential for kids).
It can be just the two of you, or you can invite friends or neighbors to go with you, too. Just make sure everyone knows the route and how long it will take so they can return home in time for lunch or dinner.
Watch for wildlife.
Kids love to look for wildlife and identify animals in their backyards and nearby forests, parks, and ponds. If you live in a more suburban or urban area, this might be harder to do, and you'll have to work a little harder. Look for signs of wildlife, such as tracks or bird nests. Or, if your kids don't spot anything after a few tries, consider going on a trip to a wildlife park.
If you live in an area where there are lots of animals, this is a great chance to teach your child about the habits and habitats of different wild animals. If you live in a more urban or suburban area, it can be fun to try and spot the local wildlife anyway.
Camp out under the stars.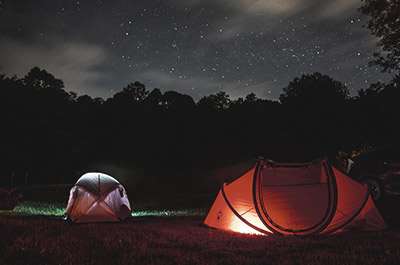 This is an excellent idea for parents and kids who love nature and spending time outdoors. Depending on your budget, you can make this as luxurious or as simple as you like. If it's warm out, an easy way to camp is to sleep on a beach or in a park.
One of the best things about camping out in the summertime is that you can sleep outside without tents, which is fun for kids. If you have a tent and the weather isn't too bad, you can set it up, and the family can sleep outside in a safe, enclosed area. Parents can even take turns sleeping outside with their kids if they want to.
In any case, make sure to bring a tent for the kids to play in during the day when you're not out exploring or swimming. This will keep them occupied and give them a good spot to run around or store their toys.
Learn How to Build a Campfire.
Many kids have never learned how to build a campfire. If you are in an area where it is safe to have a campfire, try letting the kids build it. While you supervise, kids can get to cooking on the fire or sit around and enjoy the atmosphere.
Campfires are great for summertime fun. You can sit around the fire at night and roast marshmallows, enjoy a nice fire for warmth, and tell stories. If you're going camping or spending a night outside under the stars, make sure to learn how to build a good fire.
Play in the water.
Jump in puddles, go tubing or canoeing, and enjoy splashing around in the backyard after the sun goes down. Don't forget to bring a change of clothes!
The best thing about being in the water during summer is that there are many different things to do. You can go canoeing, tubing, or splash around in the water. This is a lot of fun for kids, and it gives them a chance to burn off some energy.
A good way to introduce kids to the water is by letting them splash around in a kiddy pool, sprinkler, or hose. This way, they can have fun in the water and build up a tolerance for the different activities you'll do when summer rolls around.
There are so many fun things to do during the summer. These are just a few ideas that you can do with your kids to make sure they have fun during the warm season!
Wash the car with the kids.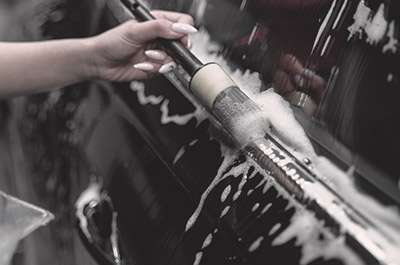 Washing the car with the kids is a great idea for summertime. This fun activity gets kids dirty and wet, which they'll enjoy, but it also gives mom and dad a chance to wash the car and teach the kids how it's done.
Washing the car is probably one of the simpler tasks you can ask them to do. This is an activity for kids three years old and up, so if your kids are too young, just sit with them to ensure they don't get in the way. If you have older children, this is an excellent lesson for them because it gets them doing chores and teaches them how to do an easy task that they might need to know later on in life.
Have them sit in the back with a bucket of soapy water and a scrub brush. Also, have them hose down the car afterward to rinse everything off. You can help them learn how to do this by leading them through the steps of washing a car. This is a fun summertime activity that teaches kids responsibility and gets them active.
Make a fruit salad with them.
When the fruit is in season, make a fruit salad with your kids. This can be fun for everyone to do together, and it's great to do outside. Kids love helping with anything, so no matter how good they are at creating a fruit salad, it'll be fun for them to make one with you.
Fruit salads are a great summertime snack because they're healthy and fun to make. Because fruit is in season during the summer, this is a good time to get the kids involved with making a fruit salad. They'll enjoy being able to help and making something tasty that everyone can enjoy together.
When they're done, put them in a colorful bowl and label the different kinds of fruit included. This will make it even more fun to eat and let everyone see what kind of fruit it is. Take a picture to remember the moment as well, then enjoy your tasty fruit salad!
Try making a watermelon stand with them if you want to get creative. This is an easy summer craft that you can do together with the kids to make your fruit salads look great!
Shaving foam games.
Shaving foam is something kids love, so get them playing with it in the summer. This is a fun activity that you can do by yourself or with the kids, and it can get them active while they're having fun playing in the shaving foam.
Shaving foam is an excellent activity for kids because they can do it alone or with the family. This is a good activity for you to play with your kids because it gets them messy and active, but it's also something you can get them to do by themselves if they're older.
Also, this activity is great because kids love it—they'll want to do this time and time again.
Just set everything out on the table, then get the kids to pour some shaving foam into the bucket or dish you've prepared. You can also get them to pour some out onto the table if they want to do it all by themselves. Then tell them to get down on their knees and get playing!
You can get them to play lots of different games with the shaving foam that will get them active, like spraying it at targets or just splashing around in it. There are endless possibilities when playing with shaving foam, so get creative with it and have some fun.
Paint stones.
Kids love painting. Paint can be messy and fun, so why not use it as a summer activity?
This is a great summertime activity because it's messy and gets kids active, which is always a bonus if you're looking for some fun ways to spend your summer.
Gather together what you need—paints, paper plates, some stones, and tape. Tape the paper plates to the stones, then have your kids paint on them!
You can take a quick nature walk to collect the stones if you want to get out of the house for a bit.
This is a good activity even for young kids because it's fun to be creative with your paintings, and you can help them out if they want. When the stone is dry, you can take it home and decorate your garden with it.
This is a good activity to do outside because the paints will get messy, but it's also fun to do inside if you don't want your kids to get too dirty.
You can let them paint the stones how they like, or you can give them some suggestions on what they could paint.
Kids will want to paint with you again and again if you do it together, so this is a good way for everyone to spend some time having fun and doing something they enjoy.
Conclusion.
Summertime is a great time for your kids to have fun, so you should try out some of these activities with them. Whether they want to make a fruit salad or paint stones, this summer will be one of fun and excitement.
You can also take them on some nature walks to get them active and see the world with fresh eyes. They'll love it if you try out some of these activities with them; they'll make you happy, too, because you can spend time with your kids doing things that they love.
Comment below on how you spend your summer with your kids!
Brenda Tillman is a Cognitive Behavioral Therapy Practitioner, a dedicated mom blogger, and a life enthusiast. She also has completed courses on Parenting Skills, Learning, and Education. She is married and is the proud mother of a boy and two girls. She loves being with her family and pets. She has been blogging for over five years now and enjoys sharing her thoughts on parenting, relationships, health & fitness as well as other topics that come up in life.