A tablet can be a great tool to help children learn and grow, but it's important to choose the right one and use it safely. Here are all the things you need to know about tablets and children.
This post may contain affiliate links. If you make a purchase through these links, I may earn a small commission at no extra cost to you. Thank you for your support!
What are some disadvantages of tablet use for children?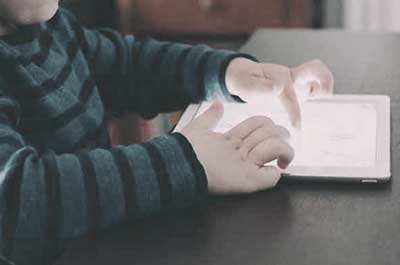 Tablets are great devices for children because they can learn more about the world around them and explore different subjects. However, as with any device, they have their downsides too.
We should be aware of its impact on their eyesight and give them breaks so they don't become too reliant on digital screens. Tablets should also not replace traditional books, which provide a richer reading experience for children.
Some of the disadvantages include distraction from other activities, lack of physical activity, and decreased empathy.
Excessive tablet usage should be discouraged for three reasons:
Tablet use can be distracting for children. So they may not focus on their study and homework as much as they should.
Excessive screen time might disrupt children's sleep quality and cause vision problems while using the device.
Another factor that may contribute to children's safety is the ease of purchasing items without parental consent.
What are some benefits of tablet use for kids?
The ability to focus improves when children have access to a tablet. Due to the touch screen and ease of use, children can be more engaged with their tasks.
Tablets also offer educational content for children. They can learn about the world around them, explore different subjects, and learn languages and math. It's easy for kids to get distracted from one app to the next because tablets have everything from educational apps to multimedia content. Parents need to buy the right tablet and install parental controls that will help limit time spent on any given app or website.
Tablets are popular in the classroom due to their educational potential and ease of use. These devices can be used to teach children skills like reading, writing, and mathematics with interactive games.
In addition, youngsters can easily engage with the tablet. As a result, these devices can provide a more accessible alternative for young children who might not yet have developed fine motor skills.
In some cases, tablets have been shown to help students' engagement in the classroom by giving them a sense of control over their learning experience.
How often should kids use tablets? 
Tablets are a relatively new form of technology, so it isn't easy to know how often children should ideally use tablets. There are no universal guidelines, and, as with many other aspects of child development, there is a range of opinions and advice from different sources.
Tablets are great for kids, but when is too much too little? Experts say that the best amount of time to use tablets is about an hour a day. This is because it can cause children to develop a dependency on it.
Overusing technology can have some adverse effects on children.
Some of these effects make them less focused and more withdrawn from reality. Children may also become more anxious and struggle with social skills, such as eye contact or verbal communication. Kids spend too much time staring at screens. Not enough time connecting with other people face-to-face might lead to depression or anxiety disorders like OCD.
The American Academy of Pediatrics recommends that children not use tablets or other screens for entertainment purposes at all before the age of two years 2. They also say that digital media can be introduced as an educational tool at any time after the age of six months.
What are some tips to help make tablet use more beneficial for kids?
Tablets are an excellent tool for entertainment and education for kids. However, there are many ways that parents can make this experience beneficial.
Here are ten tips to keep in mind when using tablets with children:
Allow time for exploration. Don't just hand your kids a tablet and tell them what to do with it. Let them explore it on their own and find out what it can do on their terms.
Keep your tablet in good condition so that they value it and take care of it better when they use it themselves.
Make sure that you're setting a good example by using the tablet responsibly yourself so that they'll want to follow suit.
Show them how to properly use the touch screen, which will help prevent accidental taps from happening when they're using the device themselves later on down.
Be sure to download apps that have appropriate content and features for the age of the child.
Set time limits on tablet use, or disable access if the children exceed the limit so that they do not get addicted to device screens.
Encourage screen breaks by putting the tablet away in between use.
Create a particular "tablet corner" of the house where it can only be used during designated times.
Make sure the kids are sitting or lying down when they use their tablets for long periods so that they can avoid back problems later in life due to improper posture.
Avoid excessively hefty or large tablets for your child's age group so that it won't be difficult for them to carry or operate without assistance from an adult.
Can kids use tablets for schoolwork?
Children nowadays are growing up in a digital world. They spend the majority of their time looking at screens, whether it is a TV, tablet, or smartphone. This has led to much debate among parents and educators on whether tablets can be used for schoolwork.
Some say that schoolwork requires the child to write by hand and, therefore, tablets should not be used in schools.
Others argue that the benefits outweigh any disadvantages as it can save them significant time and effort when completing their assignments, and there are plenty of apps that allow children to write or draw by hand if they choose to do so. With the help of their teacher or parent, these children can use tablets for schoolwork without any issues.
Tablets are not a replacement for laptops or desktop computers. But they can be used to supplement the work done on these devices. They are also often lighter and easier to carry than laptops or desktop computers, which is ideal for kids who have a lot of stuff to carry around every day. And lastly, tablets are more affordable than traditional laptops and desktops.
How can parents monitor their child's tablet usage?
Parents should be aware of what their child does online on their tablet. Kids may think they can hide what they are doing from us, but we must monitor what they are doing. It can be tough to check their tablet usage regularly to watch what they are doing. However, there are methods for parents to keep track of what their child has been up to in the previous few hours and days.
Parents can set up an account on a parental control app to help them monitor and see what their child has been looking at on the tablet. They can also set up a timer for how long they want their child to spend on certain apps or websites so that they know exactly when this time is up.
These top 5 parental control apps are designed to give parents the power to monitor what their children are doing on their phones and other devices. These apps can do everything from track kids' location, see what they're posting, set limits on how long they can spend online – or even restrict which websites they visit.
What are the best tablets for children?
The best tablets for children are those that provide features like parental controls and privacy modes. This helps ensure that parents can limit their children's access to inappropriate content and control how much time they spend using a device.
Some tablets have an "activity mode" installed which provides kids with games, drawing tools, and coloring books to keep them occupied without being connected to the internet.
There are many different tablets for children available on the market, and each one has its benefits. We recommend the Amazon Fire HD 8 Kids Edition Tablet or the Apple iPad Mini 4 if you want a tablet with parental controls.
Amazon Fire HD 8 Kids Edition Tablet is an affordable tablet that comes with plenty of parental control features to keep your kids safe. The Apple iPad Mini 4 is an excellent tablet for children because it also comes with parental controls and has many games that they can play.
Other good tablets for children are the Samsung Galaxy Tab A8 and the Lenovo Tab M10 HD 10.1.
What is the difference between tablets and laptops for kids?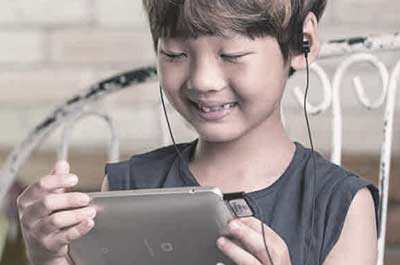 There is no difference. They are just electronic devices that are used to access and consume digital content.
The only difference is the size of their screens and different input methods. The tablet is considered to be a touchscreen device with smaller screen size. In comparison, the laptop has a larger screen size. Still, it also contains an input device like a keyboard or stylus.
Tablets are often cheaper and lighter than laptops, which is why many people choose them for their children. They are also easier to carry around, play games on, and be used in more locations. For children who are too young or don't have their own devices yet, tablets can be a great choice as they offer more parental controls than other devices. You can put in place restrictions on the type of content that your child can access.
On the other hand, laptops offer a larger screen size, ideal for watching videos or editing content. Laptops also have higher processing power and longer battery life which can be helpful for more intense tasks. It also contains an input device like a keyboard or mouse.
What are the most popular apps for kids' tablets?
We have ranked these apps in order of their popularity
Sago Mini: The Sago Mini app is great for toddlers. It has a lot of features that toddlers can play with, such as coloring pages, puzzles, music, and more. The games are all touchscreen-based and easy to navigate.
PBS Kids: PBS Kids App is a great app for learning about animals, nature, and science. They can also watch full-length episodes of their favorite PBS shows like Curious George and Super Why!
Nickelodeon: The Nickelodeon app has games, videos, and live TV to teach kids how to be creative with their drawings, movies, and music.
Sesame Street: Sesame Street teaches children the letters of the alphabet as well as shapes, numbers, colors, and more through games
Fisher-Price's Learn and Play – This app has a lot of fun and interactive games that help your child's development.
What should parents know before buying a tablet for their child?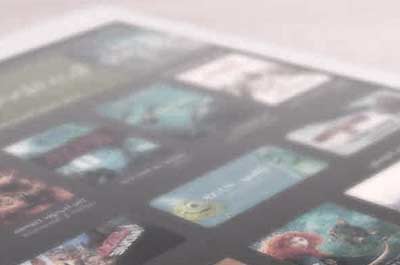 There are several factors to consider before purchasing a tablet for your child. Parents need to remember that tablets can be educational. However, they can also be distracting depending on the type of tablet and the amount of time your child spends using it. The choice of device will depend on what you want the tablet to do.
Parents should also consider how old their child is when buying a tablet because some age-appropriate apps are unsuitable for younger children. You may want to avoid in-app purchases as well so that your kids don't buy things without your permission.
Before buying a tablet for your child, take into consideration the following:
The age of the young person who will use the device
The price of the tablet
The design and size of the screen
Your budget and preferences
Conclusion.
We hope this article has been helpful in outlining the basics of tablet use for children. As always, if you have any questions or concerns, please do not hesitate to reach out to us. And be sure to leave a comment below with your own thoughts and experiences on using tablets with kids!
Brenda Tillman is a Cognitive Behavioral Therapy Practitioner, a dedicated mom blogger, and a life enthusiast. She also has completed courses on Parenting Skills, Learning, and Education. She is married and is the proud mother of a boy and two girls. She loves being with her family and pets. She has been blogging for over five years now and enjoys sharing her thoughts on parenting, relationships, health & fitness as well as other topics that come up in life.