Parents continuously seek new ways to assist their children in their development and learning. Parents should take advantage of this opportunity and find books for toddlers that will help them to learn and grow. Therefore, they should not choose the wrong book, as they can cause more harm than good.
A parent should only choose books that are not too long. The goal is to engage the child in a story with few words on a page. This will allow them to absorb more of the story than if there were too many words on one page.
A toddler's brain (1 – 3 years) is a sponge for learning, expanding, and developing at an exponential rate. The best thing you can do is introduce your child to as many words and concepts as possible so that they can discover their own hobbies and skill sets later in life.
There's a whole universe of different books for kids to discover to keep up with their changing tastes.
This post may contain affiliate links. If you make a purchase through these links, I may earn a small commission at no extra cost to you. Thank you for your support!
The Benefits of Reading a Book to Your Toddler
It gives a strong foundation in spoken language and literacy skills.
Promotes early learning and critical thinking skills.
It offers an excellent opportunity for bonding.
Engage your child in a creative process and exercise their imagination.
Allows them to feel part of the world they're exploring through books, which lays the groundwork for empathy, understanding, and tolerance as they grow up.
Encourages patience as they wait to turn the pages and to develop a sense of independence by letting go of mom or dad's hand when reading together.
Pros and Cons of Reading Aloud to Your Toddler
Reading aloud to your toddler is not just about the story. It is about being present with your toddler, teaching them how to read, and encouraging their literacy skills.
Studies show that reading aloud to children as early as possible provides many benefits for their development. Some of these benefits include increased vocabulary, improved language skills, increased ability to pronounce words correctly, improved imagination and creativity, and higher self-esteem 1.
There are potential cons associated with reading aloud to toddlers. You must pick books that are at the right level for your toddler. Otherwise, you might confuse them or bore them.
Likewise, you should also be cautious when reading too quickly or too slowly because they will start following along with you, making it hard for them if they are still working on their language skills.
Best Ways to Find the Right Book for your Toddler
Find age-appropriate books.
Consider the book's theme and storyline.
Understand your toddler's personality and interests.
Consider your toddler's reading development level.
Choose a book by age, not just by size.
There seems to be no shortage of books for kids. As a child, I loved having a little library of my own books and seeing how they all had different designs. Nowadays, you can easily find more than 10,000 choices when looking for the best books for kids.
On the Barnes & Noble website, you can find an entire category named "Kids Books," with almost 18 pages of titles. But with so many options available, it can be hard to narrow down to just a few selections.
That's why we've decided to put together a list of some of the best books for kids so you can take your time and make your final decision with certainty.
The following list includes some of the best books for toddlers that you and your child can enjoy together.
The 10 Best Books for Toddlers
The list below is a compilation of the ten best books for toddlers. These are not in any particular order, but they are all good options for children.
The Very Hungry Caterpillar by Eric Carle
The book is about a caterpillar that eats its way through the fruit he encounters daily. It describes the abundance of life that nature provides to all creatures and how you can find a new food source in nature.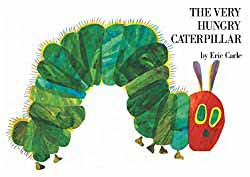 The Very Hungry Caterpillar is a children's storybook written by Eric Carle. This picture book has beautiful illustrations with colorful details, making it visually stimulating for children between 2 and 5 years old. The dominant colors are yellow and green, which can be found in most illustrations surrounding the caterpillar himself.
Above all, this story depicts what nature offers for those willing to look around and find their own sustenance. It also encourages eating healthy foods that will nourish your body and mind as well.
Chicka Chicka Boom Boom by Bill Martin Jr.
Bill Martin Jr's book Chicka Chicka Boom Boom is a rhyming story that teaches children the alphabet.
At the top of an apple tree, a family of twenty-six letters lives on top of one another. One night, the first letter climbs down from the tree and says hello to all his friends on a lower branch. The other letters from their bedroom windows watch him as they fall fast asleep one by one, chanting "Chicka Chicka." The repetition helps young readers memorize each letter. As they fall asleep, they say "boom, boom" to help.
Brown Bear, Brown Bear, What Do You See? by Bill Martin Jr. and Eric Carle
Bill Martin Jr. and Eric Carle created this book to teach children about colors. It is a simple book that has only words and pictures. However, the story is wildly imaginative, which makes it a perfect read for toddlers.
Children learn to identify colors through this book while learning an important life lesson: respecting the environment by not harming animals or plants. This story features different brown animals that end up with different colors on their fur or feathers after being touched by the narrator and other animals in their environment.
The Barnyard Dance! by Sandra Boynton
If you're looking for a book to buy for your toddler, then I recommend The Barnyard Dance! It has many bright, contrasting colors and introduces shapes, too, which will help develop their auditory skills through the sound effects used throughout the story.
The book also features many animals, which will help them learn common animals' names and anatomy through simple descriptions of each animal on each page. Last but not least, it encourages kids to read with simple words that are easy to understand
Goodnight Moon by Margaret Wise Brown
Margaret Wise Brown's Goodnight Moon is a book created to comfort young children and encourage them to go to sleep.
The story opens with a bunny saying goodnight to everything in the room, including portraits on the walls, toys, and a pair of socks.
After that, the reader follows along as the bunny says goodnight to everything until nothing is left but "goodnight moon."
"Good night, stars," she says, "good night air." She ends with "good night noises everywhere," then switches off the light and goes out of the room to leave her child to sleep.
Harold and the Purple Crayon by Crockett Johnson
Harold and the Purple Crayon is a story about a boy who can draw anything he wants. He draws a giant purple crayon and then takes the crayon with him on an adventure. Along the way, Harold draws more things to make his adventure more fun – even drawing himself bigger so he can step over things like train tracks.
The book is about creativity – how it feels when you want to draw something but can't think of anything good to draw, and how happy you are when you finally find something that works!
Room on the Broom by Julia Donaldson and Axel Scheffler
Room on the Broom is a children's book written by Julia Donaldson and illustrated by Axel Scheffler.
In this story, a witch gathers all the animals she can find to help her clean up her house in time for Christmas. However, her new flying broom is too small for everyone to sit on, so she uses her hat to carry some of the animals with her while others fly behind.
The more I read this book, the more I was reminded of The Lion King. It's not just about taking care of your animal friends but also finding a way to include them in your life without any bias.
Pip and Posy: The Friendly Snail by Camilla Reid and Axel Scheffler
This story is about two friendly snails, Pip and Posy, who live in a garden. They have many adventures together, and their friendship helps them solve every problem they come across.
Posy is very shy, while Pip is quite outgoing. The other animals often tease them in the garden for being different and not fitting in with the crowd, but their friendship never wavers. In this book, readers will learn to appreciate that there's nothing wrong with being different. It is essential to have friends who share your passions, no matter what they may be.
The story has a simple text so that even toddlers can enjoy it without getting bored. The illustrations look lovely and are drawn with great detail. The book has a lot of bright colors, which help attract little ones too.
Pete the Cat: I Love My White Shoes by Eric Litwin
Pete the Cat is one of the most popular books for toddlers, written by Eric Litwin and illustrated by James Dean. All the text in this book rhymes with accompanying pictures to help teach children about colors, opposites, and friendship.
Throughout this book, Pete never takes off his white shoes, not even when he goes on a long journey through the mud, water, and even snow. This teaches kids that it's ok to be different and stand out from all the rest.
Because of its cute rhymes and relatable protagonist, Pete the Cat, this story has been read over 12 million times.
Llama Llama Red Pajama by Anna Dewdney
For a child, bedtime can be scary. It is a time when they are vulnerable to their thoughts and imagination. Llama Llama Red Pajama is an adorable story about a little llama who is scared of bedtime. His mother tries everything she can to make him feel better before bed, like reading him another book and kissing his head goodnight. But nothing seems to work until she finally realizes that it's just time for him to sleep, and he starts falling asleep in her arms. She sings him a lullaby as he dozes off into sleep.
This book is perfect for toddlers because it deals with the most common fear that toddlers face: the fear of going to sleep at night. Llama Llama's anxiety about bedtime teaches children how to deal with their anxiety about nighttime.
---
We hope you enjoyed reading about some of the best books for toddlers. If you want to learn more, check out our YouTube video, and don't forget to share this post with your friends!
---