We all grew up with cartoons. When we were kids, they provided amusement and a bit of education. Sometimes, even more of the latter than of the former. And while modern animation is better at providing both, it's not always what parents want their children to watch on a Saturday morning or a Sunday afternoon. So here are 10 family-friendly animated movies from this year that you can enjoy watching with your young ones without worrying about them being exposed to too much violence or inappropriate humor.
Raya and The Last Dragon
Raya and The Last Dragon is the latest Disney animated film, set in the realm of Kumandra, where Raya must track down the last of the dragons.
People, being people, they all fought to possess the last remnant of dragon magic
– Raya
Luca is a thoroughly entertaining Pixar picture, with wonderful themes of friendship, acceptance, and family.
Some people, they'll never accept him. But some will. And he seems to know how to find the good ones.
– Grandma Paguro
Vivo: An elderly gentleman and his monkey perform on the streets of Cuba until something tragic occurs, at which point the journey begins. Excitement abounds, as does the music!
'Unbreakable bonds. That's what we got. Family takes care of family.'
– Gabi
Boss Baby: Family Business
The Templeton brothers, Tim and Theodore "Ted," come back as grownups in this sequel, having drifted apart over the years. Tim's family is introduced, including his new toddler daughter, Tina, who is now the new Boss Baby and is on a mission from Baby Corp. to reunite them. This is the start of a new adventure.
When I was a kid the days lasted forever, but the years, well they went by so fast. Before you know it you're all grown up. It even happened to me.
– Tim
A lovely film about what matters most in life.
But the things you care about, your friends, your family are worth more than anything I ever possessed and no amount of gold can ever buy that.
– Wish Dragon.
The Mitchells vs. the Machines
Katie Mitchell, a creative outsider who is looking forward to meeting "her people" at her new film school, is the protagonist of the narrative. In an effort to keep his family together, his father chooses to take her on a cross-country road trip instead of flying so that they may spend more time together. Meanwhile, the family is caught up in a robot revolt, and it's up to them to save the planet by working together as a team.
Don't let the world make you normal while I'm gone, alright?
-Katie
The new cartoon sequel, Space Jam: A New Legacy, reunites the whole Looney Tunes crew on the court, but this time with Lebron James, the reigning king of basketball. Featuring live-action and animation, this comedy is packed with life lessons, witty catchphrases, and flashy digital effects.
LeBron James: How did all these people got here?
Daffy Duck: I don't know, but the line for the bathroom must be insane.
Peter Rabbit 2: The Runaway
In this movie, Bea and Thomas get married and grow their business! Peter, on the other hand, feels left out and misunderstood by the group. Do you think that running away will give him the motivation that he's seeking? Do you think Thomas and Peter will be able to get along?
It's not hard to lie to someone that wants to believe.
– Barnabas
The story opens in Adventure Bay, where we are reintroduced to the characters through a traditional rescue by Rider and his squad of powerful puppies. The story then transports us to Adventure City, where Mayor Humdinger is up to his old tactics once more, and it is up to the Paw Patrol to save the day once again.
Chase: Actually, sir, I'm a puppy.
Truck Driver: That's even worse!
Chase: You're in shock, so I'm not going to take that personally.
A delightful adventure about a group of girls who go on a mission to rescue several kidnapped horses from wranglers. Will they succeed before it's too late?
There's always time for friendship based crafting.
The animated movies listed in this blog post are just a few of the top 10 animated films to look out for in 2021. Did we miss any? What is your favorite movie on our list? Tell us what you think about these wonderful animations! We would love to hear from you, so leave a comment below!.
Check out our Parent's Guide to Movies for more tips.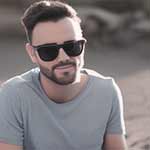 Dive into the insights of Matthew Mansour, a seasoned life coach, fitness guru, and health mentor. With a portfolio boasting over 800 thought-provoking articles, Matthew is passionate about unraveling the intricate layers of the human psyche. His reading choices? Books that shed light on our unique human journey, helping him (and his readers) harness the power of the mind, transforming challenges into stepping stones.
Matthew proudly wears his badge as a self-help aficionado. His mantra? There's always room to grow, learn, and be inspired. He thrives on gleaning wisdom from pioneers, turning their experiences into valuable lessons for all.
Always on the pulse of emerging trends, Matthew immerses himself in groundbreaking courses and research centered around life coaching and holistic health. Eager to impart his knowledge, he's here to guide anyone keen on enhancing their life journey.
Beyond his professional persona, Matthew is a devoted animal lover, a proud New Jersey resident, and a doting husband and father. Dive into his self-improvement blog and let Matthew guide you towards a life filled with purpose and passion!
Reviewed By: Joanna Perez and Marcella Raskin
Edited By: Lenny Terra
Fact Checked By: Gabrielle J. Smith
Photos Taken or Curated By: Matthew Mansour