In this blog post, I will be sharing with you 10 of the most interesting places to visit with your kids. These places are both fun and educational for your children. What do you think? Is there a place on my list that catches your interest? Let me know in the comments below!
Visit a Farm.
Kids love animals!  Dress them up in their best farm animal hats and take them to a local farm.  Not only will they have fun, but you will be teaching them about the importance of where food comes from.  It is a good idea to make sure that you do your research on family-friendly farms.  
There are so many things for kids to see and do at a farm, such as petting the animals, picking fruit from the trees, and going on a hayride.
Going to a farm is always an interesting thing for kids. They get to see and learn about the different kinds of animals, such as pigs, cows, chickens, and rabbits. And they will also enjoy feeding them too!
Go For a Picnic.
Going out for a picnic with the kids is one of my favorite things to do!  It is very cheap, you get to enjoy nature, and there are so many activities that you can do at the park.
Pack up some sandwiches, snacks, bug spray (for those pesky mosquitos), sunscreen (if it's sunny out), and beverages. Then head off to your local park, where the kids will be able to play on all of the fun equipment there.  
While a picnic with kids may seem like an easy activity, there are some things that you need to remember when packing one. First of all, keep it simple by picking foods that both you and the kids enjoy eating. Next, pack drinks first so that they stay safe and cool. Finally, bring a paper towel and moist wipes to clean little hands before eating.
Not only is this great for getting fresh air, but you won't have to worry about meal clean-up or crumbs everywhere (although that isn't always a bad thing!). You can just enjoy your time outside while watching little ones play.
Visit a Zoo.
Zoos are another great place to visit with kids. They offer a variety of animals from all over the world that kids can see up. They also offer educational programs and activities.
A zoo is a perfect place for kids to learn about animals, their natural habitat, and how they behave in the wild. In addition, zoos also have many interactive exhibits where kids can learn more about animal behavior and conservation.
Check the zoo's website before you go to make sure that they have the animals that your child is most interested in seeing.
There are usually different exhibits for different age groups, so no matter how old your child is, there will be something for them at the zoo.
See Local Artwork.
Another interesting place for kids is local artwork which includes sculptures, murals, fountains, parks, and other kinds of public artwork in the community. Not only is this a fun activity for kids, but it is also an educational experience that helps them understand art and culture better.
In these kinds of places, you can show your children works from great artists over the years, which can improve their understanding of culture and history. Not only that, but kids will also enjoy the unique setting these kinds of places have to offer.
Attend a Sporting Event.
This is a great way for your family to spend quality time together. You can bring your children along so you can share in their excitement when they watch or play sports with you! Your kids might even be able to get autographs from their favorite athletes at a local sporting event, which they would totally love!
Attending a sporting event is an exciting thing for both parents and children alike. It is always fun to watch games together as a family. In addition, it gives your child an opportunity to see his/her favorite team up close and personal, which is sure to make
Take a Train Ride.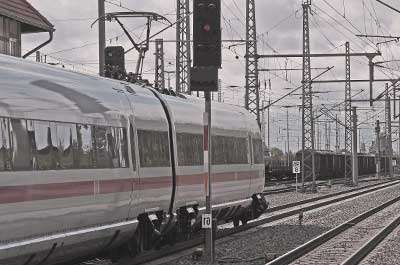 Another great option for transportation-themed activities is to take a train ride! Depending on your city, there may be a train that goes right through your town.
Train rides are perfect for kids because they can see everything that is going on outside the window. In addition, many train rides have special activities and events for kids, such as story time or singing songs.
Many train museums also have exhibited hands-on activities, which is a great way to keep kids entertained.
If you don't have a train that goes through your town, there are other options too. You can take a day trip to a nearby city and take the train there. Or, if you're feeling adventurous, you can take an overnight trip on a scenic train ride.
Visit a Museum.
Museums are great places to visit with kids. They teach children about different cultures, different time periods in history, famous artists, and so much more! Not only do museums help expand your child's knowledge in school, but they can also be educational experiences in themselves. Your child will truly enjoy learning about the many interesting exhibits that these places have to offer.
Museums are wonderful places for both children and adults alike. They allow you to learn about various communities, cultures, people, events, objects, science, etc. You can find museums in every city, so it's easy to bring your family along on your next vacation!
Some fun museums for kids include the Natural History Museum of Los Angeles County, which has interactive exhibits related to dinosaurs and early humans as Neanderthals (ages 3-18), and the Children's Museum of Indianapolis with a giant food court, carousel, and toddler area, the Exploratorium in San Francisco which is a hands-on science museum for all ages, and the Virginia Living Museum which has a 4D theater, a planetarium, and animal exhibits.
Go to an Aquarium.
If you're living near the seaside or beside a big lake, then aquariums are definitely places that need to be visited with your little ones!
Aquariums are centers that focus on fish, marine mammals, and other sea creatures. While visiting an aquarium, kids will have the chance to see many interesting species up close in their own habitats!
They will get to see all sorts of fish and sharks and get up close to turtles! You can even teach your children about different types of fish while at the aquarium, too. I love visiting aquariums. I take my kids out for some fun and learning.
There are many different kinds of aquariums around the world, so it's easy to find one that is close to you. Some popular aquariums for kids include the Georgia Aquarium in Atlanta, the Monterey Bay Aquarium in California, the National Aquarium in Baltimore, and the Sydney Aquarium in Australia.
Go to a State Fair.
State fairs are wonderful places for children because exhibits put on by different organizations and businesses that participate in these events often allow children to participate too!
You can take them along to petting zoos or animal shows, and they'll get to see animals up close. Kids will also love seeing all the delicious food that is offered at these fairs – everything from funnel cakes to fried Twinkies!
Many of the activities at state fairs like rolling down hills inside huge balls (usually inflatable), watching pig races (real pigs racing!) and visiting a souvenir stand with character mascots like Snoopy or Hello Kitty.
There are dozens of state fairs around the US every year! Some popular ones include the Iowa State Fair, Texas State Fair, Illinois State Fair, Wisconsin State Fair, and the New York State Fair.
See Live Music or Theatre Performances in Your City.
Going to musicals and concerts with your children is a wonderful way for the entire family to enjoy some quality time together. Not only do you get to bond with each other, but it is also great exercise; walking around the theater or concert hall helps ensure that kids are active!
Many cities offer various kinds of live performances like rock concerts, symphony orchestras, ballet shows, etc. It's easy to find these places online, so you can reference them before planning on visiting one.
For example, the Kennedy Center in Washington D.C. offers a variety of performances that cater to all ages, the New York Philharmonic website has a "For Kids" section that includes recommended concerts for kids, and the Royal Albert Hall in London has a family guide that recommends different shows and activities for families visiting the hall.
Visiting children's plays is a great stimulus and a fantastic lesson in the world of theatre and storytelling for kids. Children's productions are always snappy, dynamic, and full of energy!
Live theater is an exciting way to spend an evening as a family. Not only do you get to bond with your children, but it also gives them exposure to many different kinds of shows that they will enjoy watching as they grow older!
There are plenty of children's theaters around the world, so finding one near you should be easy.
Conclusion.
We hope you enjoyed our list of the 10 most interesting places to visit with your kids. If you have any other suggestions, please leave a comment below!
Brenda Tillman is a Cognitive Behavioral Therapy Practitioner, a dedicated mom blogger, and a life enthusiast. She also has completed courses on Parenting Skills, Learning, and Education. She is married and is the proud mother of a boy and two girls. She loves being with her family and pets. She has been blogging for over five years now and enjoys sharing her thoughts on parenting, relationships, health & fitness as well as other topics that come up in life.