Listed below are ten ideas for planning the ultimate trip every child will love.
Why Traveling with Kids is Challenging.
Traveling with kids is not an easy task. It requires a lot of patience from the parents and can be frustrating for the kids themselves. Children are unpredictable, there are many things to think about, and your child's age limits you in what you can do.
But it doesn't have to be that way! There are plenty of ways for you to make travel more enjoyable for your kids and yourself. We will take a look at some of these and the benefits of traveling with children in a smart way.
What to Consider When Planning A Family Vacation.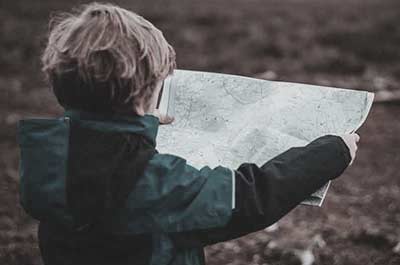 Destination – Where do you want to go?
You may be surprised by all of the considerations that go into choosing the perfect location for your next family vacation. A checklist can assist you in deciding where to go on your next family holiday. You'll want to consider climate, cost, activities, and travel time for the entire family.
Budget – How much money are you willing to spend on the trip?
The question of budgeting for a family vacation can be daunting. There is so much to consider: travel costs, lodging fees, food expenses, entertainment options, and gear.

Duration of stay – How long would you like to stay at your destination?
As a parent, you've likely had to ask yourself this question before. Whether it's for a school break or a family vacation, there are many factors you need to take into account. How old are the kids? Do they enjoy flights, or do they get motion sickness? Are they demanding travelers? How much baggage do you expect them to bring with you?

Many people do not know how long they should stay at their destination with their kids. For how long will depend on the age of the children. Older children tend to be more interested in seeing and doing things independently, while younger ones are more dependent on adults for playtime, food, and sleep. There are many factors to take into consideration when deciding how long to stay at your destination. The cost, the climate, the type of vacation, and your schedule are all things you'll need to consider when booking your trip.
What is the purpose of the trip with the kids?
What kind of activities do they enjoy? Sports, museums, playgrounds.
Do you want to include some educational opportunities in your trip?
Are you visiting relatives?
Is a member of your family celebrating a birthday?
Are you planning to visit more than one destination?
Consider things to do on the trip. Some of the things to do while traveling with children include:
Visiting castles and palaces.

Playing with sand on the beach.
Exploring restaurants.
Visiting museums.
Browsing souvenirs.
Swimming pools.
Going to water parks.
Touring theme parks.
Transportation for Families.
A lot of families have children and want to fly with them. This can be a blessing and a curse, as there are so many preparations involved in traveling with kids.
Many people are not aware of the many difficulties that come with flying with children. One has to deal with the kids' cranky moods, boredom, sleepiness, and jet lag. It is vital to do everything possible to make the flight as comfortable as possible for them. Parents can help by spending time in the airport with their children, engaging them during the flight by giving them a toy or book, and preparing them for flying before getting to the airport.
Traveling by bus or car is a way of getting around that does not require traveling in an aircraft. The benefits of ground transportation are many: it does not require waiting at airports, is cheaper than air travel, and you can make stops. Of course, it will depend on where you live and the destination.
How to Keep Your Children Entertained on Long Flights or Car Rides
Make a list of activities that your child finds particularly enjoyable (this might include any of the following: coloring, puzzles, books, stickers)
Give them a few options to choose from, and let them pick one or two to bring along on the trip.
If you're going on an airplane, make sure to pack activities that are not messy (i.e., stickers or coloring) in your carry-on bag, and don't forget to charge up their electronic devices!
Be sure to include food and their favorite blanket or stuffed animal for a lengthy car journey.
The best way to involve your children in sightseeing while you're visiting a new place is to prepare ahead of time by downloading applications that they can use while exploring.
Plan Your Itinerary.
Planning an itinerary for a family holiday trip can be tricky. Planning an itinerary for a family holiday trip can be tricky. You need to answer yourself questions such as where to sleep, where to eat, what to do and see while at the destination, how much money should be spent on each activity, etc.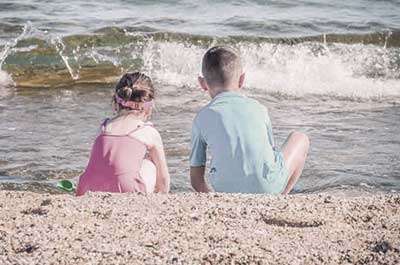 To plan a suitable itinerary, you need to know the interests of your family members and which activities they are interested in. You should also take into account the budget allotted for this trip and the time you have available.
What are your interests?
What do you want to see or do?
How much time do you have?
How much money do you have budgeted for this trip?
The itinerary will helps you keep track of all the activities and destinations you have planned for your family holiday trip.
Day Trips With Kids.
A day trip is a short visit to a nearby place, usually returning on the same day. Day trips are typically short outings, typically of an hour or more in length.
Day trips with kids are a great way to get away from your everyday routine and spend quality time with your children.
Here are some of the ideas for day trips with kids.
Go mini-golfing.
Visit an amusement park.
Attend a live music concert.
Go on an urban safari.
Going to the zoo.
Walking around a park.
Packing for a Family Vacation.
We have compiled a list of some essentials that every family should include in their packing list!
While you may be tempted to pack everything that your child could ever need during the trip, this is not necessary. You want to simplify your life as much as possible on vacation, so make sure that you pack items that you will use every day.
A vacation checklist for families with children could include:
a backpack for each child
snacks
games
books
laptops
swimwear
chapstick
sunblock
sunglasses
extra bandages
mosquito repellant
cosmetics
toothbrush
medical items
cash
passports / other documents.
What Are Some Good Family Vacation Destinations in the U.S.?
One of the most debated topics in family vacations is the destination. The first decision to make when choosing a destination for a family vacation is selecting an off-the-beaten-path location with plenty of outdoor activities or somewhere more on the traditional side. This decision will largely depend on the age and interests of your children.
If you have older children, many educational and historical places may be a good choice for your family vacation:
If you have younger children, then there are many more options as well! You can choose somewhere with lots of things for the kids to do that are age-appropriate.
Choosing the Accommodation.
When choosing accommodation for a family holiday trip, you want to make sure that each family member will have their own space and that your kids will be happy playing in the hotel.
But apart from family considerations, there are many other things to think about when choosing accommodation for a holiday trip. For example, location is crucial because it determines nearby shopping, sightseeing, restaurants, etc. And then there is the budget; you need to find accommodation that fits your budget and desires simultaneously.
Other factors to consider when choosing the accommodation are:
The size of the party.
The age of the children.
The type of holiday desired.
Distance from home and airport to resort or hotel.
Amenities: In many cases, hotels have more amenities than others
Planning Your Budget-Friendly Vacation with Kids in Mind.
It's essential to enjoy a budget-friendly trip instead of feeling like you've lost out on something important. The key to planning a budget-friendly holiday with kids in mind is to plan ahead.
Plan your travel itinerary and book flights early so that you can get cheaper flights with introductory prices. Find cheap deals on airline tickets and accommodation to save some money as well as time.
Think about scale! Suppose you're traveling with multiple kids and a large group. In that case, it might be easier to negotiate the cost of activities for the whole group instead of splitting it up among family members.
The time of your travel also has an impact on the cost of your holiday. You can get better deals if you travel during off-peak seasons or on weekdays.
Choose activities that are inexpensive and fun for kids to travel budget-friendly. You can do activities like hiking, gardening, and exploring nature at little expense. You can also take advantage of free cultural events and museums. Compare prices for activities and other items before travel.
Decide whether you want to bring anything from home that you will need to use instead of buying it during your trip.
Best Sites for Planning Your Next Trip with Kids (keywords: family travel blog, best websites for families)
One of the best ways to plan for a family trip is to research what you and your kids want to do. There are plenty of sites that will help you find your perfect destination and provide all kinds of information on things like hotels, restaurants, activities, weather, and more. Check here some interesting travel planning apps.
Conclusion.
As you can see, there's a lot to think about when planning a family vacation. But with careful planning and by following our guide, you can ensure that your family has the perfect trip. What are your tips for taking a great family vacation? Let us know in the comments below!
Brenda Tillman is a Cognitive Behavioral Therapy Practitioner, a dedicated mom blogger, and a life enthusiast. She also has completed courses on Parenting Skills, Learning, and Education. She is married and is the proud mother of a boy and two girls. She loves being with her family and pets. She has been blogging for over five years now and enjoys sharing her thoughts on parenting, relationships, health & fitness as well as other topics that come up in life.