As a mom, I know just how hard it can be to take your kids out to eat. From getting them dressed up and ready to try not to have a meltdown when they refuse their food or decide that the floor is more fun than their chair, being out in public with kids can sometimes be an overwhelming experience.
But fear not! In this blog post, you will find ten tips for surviving dining out with children so you can enjoy yourself too!
Bring a few of their favorite toys, snacks, or books to keep them occupied.
Placing a few toys, snacks, or books in your child's bag ahead of time can make them feel more comfortable when they are out and about with you. This will help keep them busy and reduce the chance of them getting restless or whiney while you are out.
The more comfortable they feel, the better your dining experience will be! A copy of their favorite book, a puzzle or coloring activity, some snacks such as crackers or fruit slices, a small toy, a tablet, or a stuffed animal can help them feel better about being out.
Avoid bringing too many items; only bring necessary items (e.g., don't overstuff their bag with too many toys or snacks).
Making sure to bring something fun and exciting with you is one of the most important tips on this list, as it makes all the difference when dining out with kids.
One way to make dining out easier is by choosing restaurants that already provide entertainment for your children, such as playgrounds, arcades, etc. This allows them to do something else besides focusing on the food.
Find out the restaurant's kid-friendly policies.
You should always check with your restaurant of choice to see what their kid-friendly policies are before you go out there and eat. For example, some restaurants offer kids menus or crayons for drawing on paper tablecloths, while others have a dedicated children's section in the back where they can play games such as Connect Four or Jenga.
There is nothing worse than going somewhere with your child only to find that they do not allow babies/toddlers in after a certain time or require them to be quiet at all times when eating.
 Before you go, it is helpful to find out if the restaurant has a kids' menu. This will help give you an idea of what kind of food options are available for your child before they even get there. You can also use this information to plan ahead and pack their favorite snacks to have something familiar to them when trying new foods.
Knowing how accommodating (or not) the restaurant might be in terms of catering to your children's needs, like high chairs, etc., can make dining much less stressful as well. Knowing ahead of time about some possible difficulties, such as busy wait staff, loud environment/ambiance, lack of space between tables or booths, etc., will make it easier to plan accordingly.
No matter what type of restaurant you are going into with your child(ren), it might be helpful to look online beforehand if possible.
Read any online reviews that others have left behind regarding the service they received while dining out there to know which places are kid-friendly. You may find some tips from other parents who have been through similar situations before, which could make things go much smoother for yourself instead.
Make it clear what you want your kids to do before going to the restaurant.
Before you head out to the restaurant, make sure your kids know what is expected of them. For example: Do they need to be quiet and sit still? Or can they run around playing as long as it's not bothering other patrons or wait staff? Will there be a special area with toys where they will play while waiting for their food?
Knowing ahead of time what they will be able to do while eating there reduces stress on everyone involved. Plus, if their expectations are managed well from the start, this may also ease any whining or crying when you arrive at the restaurant as well!
Discussing any rules before going into the restaurant, such as not throwing food on the floor/table, etc., can prevent potential mishaps from occurring once you are already inside. You do not want anything negative happening that could ruin your meal or trip, so discuss these things ahead of time!
It might also help to go over proper behavior with your children as well. For example, make a list of good behaviors they know to follow, such as: sitting still and quiet during the meal, using their inside voice when talking, etc.
You can give them awards for following these rules with stickers or stars on a paper tablecloth at home before you go out so that there is some incentive involved in being good. Creating this kind of structure ahead of time will help keep everyone calm while dining out by reducing potential "surprises" from occurring unexpectedly!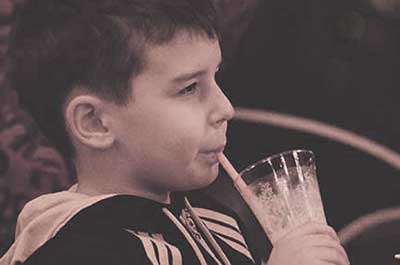 Make sure to ask if there is an available children's menu before ordering. These menus usually offer smaller portions of food for your child to choose from, making it easier (and cheaper!) for them to eat their meal without getting too full or having too many leftovers at the end.
If your kids are picky eaters and only like certain types of foods, then this can be especially helpful!
Choosing items off the adult menu may result in a plate with food on it that they will not even want to try eating. Some restaurants do not have options on their regular menus that would work well for young children who might need something more simple such as grilled cheese sandwiches rather than steak dinners.
Many times, restaurants offer some kid-friendly options such as chicken nuggets, hamburgers/cheeseburgers, or macaroni & cheese from their regular menus, which can work depending on how picky your child is!
You can also use this occasion as an opportunity to teach them about trying new things and expanding their food horizons.
Suppose they always order off the same menu type with items that they already know they like eating. In that case, it does not force them to try anything new, which will lead to fewer options for dining out in general since some places do not have kid-friendly menus available.
Bring your food for kids who are picky eaters or kids with allergies.
Bringing something to eat if your kids are picky eaters or have some allergies can be helpful. You may not always know what types of foods they will have available at the specific restaurant you are dining out at, so bringing their own snacks with them can help keep everyone happy!
Plus, it is one less thing for you to worry about while catching up with friends/family since all that needs to be done beforehand is packing a small snack bag in the car, just in case.
If there are any possible dietary restrictions involved, such as gluten-free, nut allergies, etc., this might also reduce stress on parents by knowing ahead of time that these options are available to them.
Get your kids involved in ordering food at the restaurant by letting them choose one thing to eat.
Another idea for helping your children become more excited about the food they are eating at a restaurant is getting their input by asking what type of foods they want you to order.
This can help avoid complaints because it involves them in the process, and they get to have a say in what meal they are eating, which can be fun for them!
Play games if things start getting boring during the wait for their food.
If you are waiting for your dinner at a restaurant and things start getting boring, playing games together is another great way to keep everyone entertained!
You could also choose activities based on what type of cuisine they will be ordering from, such as guessing how many of each kind of condiment will be on the table or estimating how many pieces of lettuce are in their salad.
This can help keep your kids entertained while waiting for their food to arrive, especially if it takes longer than expected!
Don't be afraid to ask for substitutions or special requests like leaving off certain ingredients or cooking methods.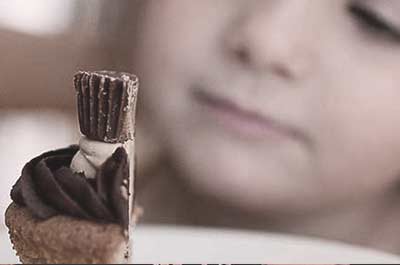 If your child has some dietary restrictions or food allergies, this is something that you definitely want to mention when placing the order with your server.
For instance, if they are allergic to nuts, then leaving off items such as pesto sauce would be helpful to know ahead of time. If they are picky eaters, you can also ask for certain substitutes, such as cooking their meat without butter or asking for certain sauces to be left off.
Most restaurants are willing to accommodate these kinds of requests, so it never hurts to ask!
Even if there is only one thing off-menu that would work, asking them does not hurt, and you never know what may be possible until asking!
Make sure your kids are hungry when you go out to eat.
If your kids are already full from a previous meal before going out to dine, this can make it difficult for them to enjoy the food they will be served at restaurants and may lead to complaints more often than not.
You want to avoid this as much as possible by making sure they are hungry before heading out to eat. This can help reduce complaints throughout dinner, which is definitely what you want!
You do not have to go overboard either by making them wait too long; just a little bit of time beforehand can help ensure that they are ready for dinner.
Have fun! Dining out with kids is all about making memories together while enjoying each other's company.
The most important thing when dining out with kids is to have fun and make memories!
You want your children to remember these experiences fondly, not for them to be stressful or cause you more stress. If they are enjoying themselves, you are more likely to have a memorable experience too.
Conclusion.
Have Fun & Enjoy Your Time Out Together! We hope this list helps ensure that everyone knows what to expect from a restaurant meal and lets parents know how they can help ensure their child's happiness during any food-related experience, such as eating out at restaurants together.
Be sure to keep these tips in mind the next time you head out to eat with your kids!
Marcella Raskin is the founder & editor-in-chief. She is a passionate and articulate writer who has dedicated her life to studying human potential. She has studied Cognitive Behavioral Therapy, Life Purpose Coaching, Group Life Coaching. She loves helping women (and men) explore themselves through writing, which allows for an exploration into one's thoughts on entrepreneurship or personal development topics such as mindset-shaping techniques that can positively shape someone's perspectives about themselves when they don't think it could ever happen! She practices sports and has studied Exercise Physiology. She is married and the mother of two girls.