If you're looking for a place to travel with your partner, look no further! We have visited these ten cities, and we think they are perfect for couples of all ages. From exotic locales to charming small towns, there's something for everyone. So pack your bags and get ready for some fun!
Paris, France.
Who doesn't want to cross this romantic city off their bucket list? Paris has something for everyone, from the beautiful scenery to delicious food and vibrant culture. Whet your appetite at a Gourmet French Market where you'll find fresh fruits and vegetables, meats, cheeses, and pastries that will make you feel like royalty.
No trip to Paris is complete without a ride on the world's most romantic mode of transportation: the Bateau Mouche. Tourists worldwide flock to this city, which has been home to some of history's most famous couples, including Napoleon and Joséphine, Brangelina, and Jay-Z and Beyonce! If that doesn't say a couple of goals, we're unsure what does.
Paris is home to some of the world's most iconic landmarks, including the Eiffel Tower. The city is a must-see for any couple who loves art and history. You can't go wrong with Paris!
New York, USA.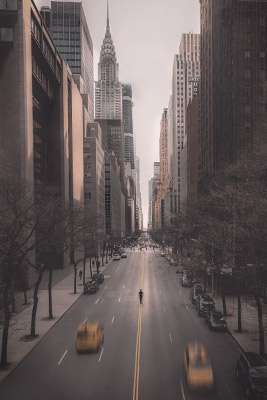 The city that never sleeps is the perfect place to enjoy a romantic weekend getaway with your boo. Wander through Greenwich Village or Central Park after spending the morning at an outdoor market where you'll see everything from antiques and vintage clothing to flowers and fresh pastries.
Hop on a ferry across the Hudson River at sunset for amazing views of Lady Liberty before enjoying dinner in Brooklyn Heights. Afterward, stroll along Fifth Avenue, or visit world-class museums like The Solomon R. Guggenheim Museum and MOMA.
New York is a popular tourist destination for couples looking to add some culture to their relationship. Be sure to visit the iconic Empire State Building and go on a carriage ride through Central Park before grabbing dinner in an Irish pub or one of New York's famous pizzerias.
New York is full of surprises, and every neighborhood has something unique to offer. The city guarantees a memorable experience for you and your partner!
Rome, Italy.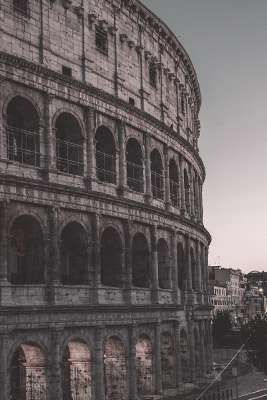 Rome has everything every couple could want in a romantic getaway. This city has something for everyone, from perfect weather to delicious food and incredible historical sights.
You will love visiting Rome's most famous landmark: The Colosseum is the world's largest amphitheater! Before you explore downtown, whet your appetite at an outdoor market where you'll find fresh fruits and vegetables, meats, cheeses, and pastries that make a great picnic in a nearby park. Just be sure to bring a bottle of wine for two to sip while enjoying your meal!
Don't miss going up the Spanish Steps if you want to make some more memories together with your significant other. You can get there by climbing the 498 steps found in the Piazza di Spagna, but taking the elevator is always an option too!
There are countless other sights to explore in Rome, including the Vatican Museum, whose interior decor includes works by famous artists, including Raphael and Michelangelo, so be sure to bring your camera.
It's also home to some of history's most famous couples, including Cleopatra and Marc Antony, Dante and Beatrice, Elizabeth Taylor and Richard Burton.
There are several beautiful cathedrals in Rome that you can visit together.
Couples can tour Rome's many fountains at night or check out any of the countless churches in this Coliseum City. Let your partner know they've won you over forever by whisking them away to the famous Trevi Fountain, where they can toss a coin into the water for good luck. No trip to Italy is complete without a plate of pasta and a glass of wine!
Sydney, Australia.
Sydney, Australia, is as beautiful as it gets! This city has some of the best beaches in the world, so grab your sunscreen and day bag to head out on the sand.
Browse through shops at one of Sydney's many outdoor malls or enjoy a picnic at Bondi Beach, where you can watch the sunset over the city skyline.
If you're looking for something a little more exciting, try skydiving from above Sydney Harbor Bridge or climb to the top of Tower Eye for amazing views from up high.
Get your adrenaline pumping with a visit to the Sydney Opera House, where you can take a tour and check out some fantastic shows. If your relationship is going strong, the view from above the harbor will make it crystal clear!
Sydney is a must on any bucket list.
Venice, Italy.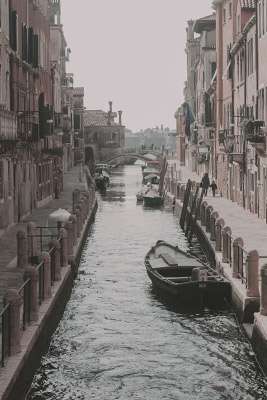 Venice is the ultimate city for lovers! This is one of Italy's most romantic destinations, where couples can visit famous landmarks like St. Mark's Square and the Rialto Bridge.
There are also hundreds of romantic restaurants lining Venice's canals, which look like they're straight out of a fairy tale.
Make your way to these beautiful islands where you can take in some gorgeous views or hop on a gondola ride with your partner.
After dinner, get lost in Venice's ancient alleyways and see where the evening takes you; it will be one of the most magical experiences of your life.
London, England.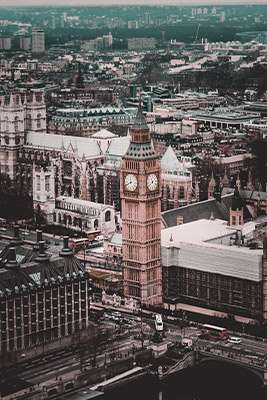 London has something for everyone! Couples can visit the Tower of London to see where Anne Boleyn met her untimely end before walking through Westminster Abbey and Big Ben.
They can also take a trip to Harry Potter World at Universal Studios (perfect for star-crossed lovers like Harry and Hermione!) or stop by Buckingham Palace. Want more? Head over to Harrods in Knightsbridge, where you'll find everything from designer handbags to candy by the pound in this gorgeous store.
After you've worked up an appetite, head out for a bite at one of the many cute restaurants near Leicester Square before watching a show at Picadilly Circus! There's always something exciting happening in London, and there's never a dull moment for these types of couples.
Tokyo, Japan.
A couple who loves crazy lights and loud sounds should visit Tokyo, Japan. This city never sleeps! From neon signs to flashing billboards advertising everything from video games to cell phones, this city lights up at night with vivid colors that would put any American fireworks show to shame! Hit up a club called Robot for a bit of dancing, or head over to Akihabara Electric Town, where you're sure to find something unique for both of you.
While there's plenty more we could mention about this expansive city – like the anime culture, which is vast here – make sure to visit the Tokyo Tower for amazing views of the skyline.
Tokyo has so many great things to offer, but did you know they also hold the world's largest anime festival? That's right! If this city is on your list of potential travel destinations, make sure to set aside some time for Comiket, where thousands of cosplayers come out in droves each summer.
If you're looking to take advantage of those dreamy blue skies and warm weather, head over to the famous Tokyo Disney Resort. Although there are plenty of other options in Japan, such as Universal Studios or Hakone National Park, we recommend this one because it's located inside the Tokyo prefecture.
Tokyo Disney Resort is home to two theme parks: Tokyo Disneyland and Tokyo DisneySea! There are many rides and attractions based on your favorite cartoons like Toy Story Mania! and Jungle Cruise. Themed restaurants also abound, so if your partner loves food as much as we do, then they'll be in heaven here!
So if you're ready for a vacation with a bit of twist, make sure to hit up at least one of these.
Barcelona, Spain.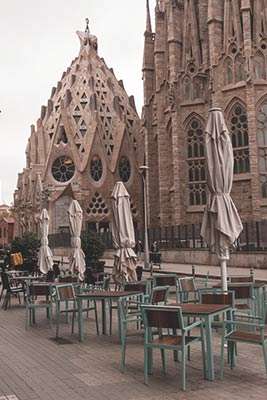 When you're walking through La Rambla in Barcelona, Spain, all eyes are on you! This city has some of the most beautiful architecture in Europe, and couples will love exploring narrow alleyways to see everything from Gaudi's modernist buildings to Romanesque churches.
On weekends head down to Bogatell Beach, where you can watch locals surfing or playing the ball along the shoreline.
Other great activities include riding a bike along The Circuit De Catalunya racetrack or singing your hearts out at Liceu Opera House. Even if opera isn't up your alley, this spot offers open-air concerts throughout the summer.
And you can't forget about Sagrada Familia, a gorgeous cathedral that's still a work in progress by Antoni Gaudi! This unique church should be on anyone's bucket list.
Bali, Indonesia.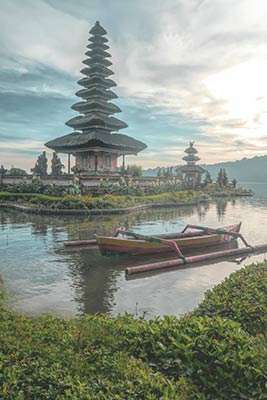 Bali is one of the world's most beautiful destinations, with towering mountains cut through with lush rainforests. There are plenty of cozy cafes where you can enjoy fresh seafood while taking in the views of nearby volcanoes.
Another way to relax? Take a massage class together! This destination offers traditional Balinese massages at dozens of resorts. Check out our list of the best hotels in Bali for couples who want to make it an unforgettable honeymoon or anniversary trip!
A trip to Bali is not complete without visiting one of the many temples located throughout this island. If you and your partner love indoor swimming, there's no better place than Tanah Lot Temple. This picturesque spot juts out over the Indian Ocean, where you can watch waves crash against rocks below!
For those interested in learning more about Balinese culture, consider joining a cooking class or temple tour with your partner. You won't regret it!
Marrakech, Morocco.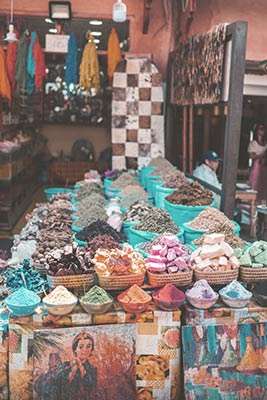 Home to some of history's most romantic couples, Marrakech is a city that you'll want to visit for years after your honeymoon has ended.
This exotic destination boasts lush landscapes and beautiful architecture that will make you feel like you're stepping into a fairy tale book full of magic and wonder.
After exploring the Medina (the old town), be sure to spend an afternoon at Djemma El Fna Square, the heart of the city. Here you can watch snake charmers, acrobats, and magicians perform for families and tourists alike.
If you're looking to make a memory that will last forever, then head to one of Marrakech's many photo studios, where you can dress up in traditional Moroccan clothing. You'll love snapping selfies that look like something directly out of Aladdin!
For an impressive view, stop by Place Royal Palm, the highest point in the city with views overlooking desert landscapes!
Conclusion.
Hopefully, you're feeling inspired to take a trip with your partner to one of these destinations! Whether you want to reconnect or have a little fun exploring new places, this list has everything you need.
We hope these suggestions get you excited about your next trip together!
Brenda Tillman is a Cognitive Behavioral Therapy Practitioner, a dedicated mom blogger, and a life enthusiast. She also has completed courses on Parenting Skills, Learning, and Education. She is married and is the proud mother of a boy and two girls. She loves being with her family and pets. She has been blogging for over five years now and enjoys sharing her thoughts on parenting, relationships, health & fitness as well as other topics that come up in life.