If you are looking for a great way to spend time with your partner, it is time to go on a cruise. Cruises offer many benefits that can help improve your relationship and make memories to last a lifetime. In this post, we will discuss 10 reasons you must go on a cruise with your partner!
Cruises are Affordable.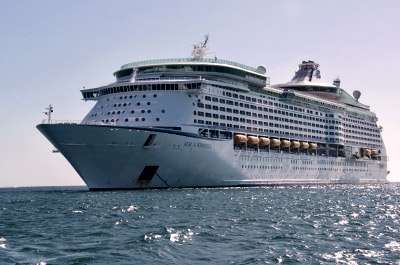 Cruises are one of the most affordable vacations that you can take. You will not have to worry about booking plane tickets, renting a car, or even finding accommodations since everything is included in your cruise price. Cruising has something for every budget, so anyone can go on this romantic trip!
One of the best things about cruising is that there are always last-minute deals! If you are looking to save a little bit of money, then it might be worth checking out cruise deals in the weeks or even days leading up to your departure date.
Cruises are affordable, but they also offer great value. Not only do you get your room and food included in the price, but you also have access to all of the fantastic amenities and activities on board. 
Cruises are Romantic.
Something about a cruise makes it the most romantic vacation that you can take. Cruises offer many unique experiences and opportunities for couples to enjoy time together away from their everyday lives.
To begin with, cruises are the perfect way to relax and recharge in your relationship. Over the years, couples can become so busy that they forget to spend time together. A cruise offers a fantastic opportunity for couples to slow down and focus on each other without the distractions of everyday life.
If you are looking for a romantic getaway, cruising is a great option.
You will have a variety of places to spend quality time with your partner, from the outdoor pool to the indoor movie theater and even the casino!
While you are on board, there is so much for couples to do together, including spa treatments, dinner shows, or even just taking a stroll around the ship. The best part is that you can do all of this while exploring new and exciting destinations!
Whether you're looking into a honeymoon cruise or a relaxing getaway with a significant other – cruising has what every couple needs in their relationship…romance!
If you want an intimate vacation away from everyday life, choose cruising as your next adventure!
Cruises offer Plenty of Activities.
If you are looking for a vacation that offers plenty of activities, cruising is the perfect option. Activities are available for everyone, from adventure seekers to those who want to relax on the beach.
On many cruises, an activity director will plan a fun and exciting events throughout the day and evening. You can participate in as many or as few activities as you like, but with so much to choose from, you are sure to find something that appeals to you.
Some of the most popular cruise activities include:
Swimming – whether in the pool or at a beautiful beach stop, swimming is always a popular activity on cruises!
Sunbathing – lying by the pool (or ocean) while soaking up the rays is a must-do on any cruise.
Playing Casino Games – if you are looking for some excitement, then try your luck at the casino!
Shopping – from boutiques to duty-free stores, there is plenty of shopping to be done on cruises.
Taking Tours – explore the destinations you are visiting with guided tours.
Aquariums, Zoos, or Wildlife Sanctuaries – visit local attractions to learn about the history and culture of the destination.
Live Music & Dancing – enjoy live music, from strumming a guitar to sipping on a cocktail while watching other guests dance the night away.
Shows – Broadway-style shows or magic and comedy performances, there is something for everyone regarding cruise entertainment!
Spa Treatments – pamper yourself with a relaxing spa treatment.
Adventure Activities – these activities are available for those who want to do something more active, such as zip-lining, rock climbing, or hiking.
Golfing – if you are a fan of golf, some cruises offer mini-golf courses on board.
Theaters – from movie theaters to live theater productions, there is always a show available for everyone's tastes.
With so many options, you will never be bored on your cruise! Whether you enjoy going ashore or staying on board and relaxing in the sun, cruises provide fun for everyone.
Cruising allows you to Visit Several Destinations.
One of the best things about cruising is that you get to visit several destinations without having to unpack and repack your suitcase multiple times. You will see at least three different destinations on a typical cruise, and sometimes more!
This is the perfect way to see multiple places without doing a lot of planning or organizing. You can relax on board the ship while it takes you to all of these amazing locations.
Some of the most popular destinations that cruises visit include:
The Caribbean – with its white-sand beaches and crystal clear waters, the Caribbean is a favorite destination for cruisers.
Alaska – explore glaciers, icebergs, and wildlife in this beautiful part of the world.
Europe – visit iconic cities such as Rome, Paris, and London or take a trip to ancient ruins like Athens or Pompeii.
South America – see the Amazon Jungle, visit the Iguazu Falls take a trip to Machu Picchu.
Africa – go on a safari, explore ancient cities or visit the beaches of Zanzibar.
Australia & New Zealand – enjoy the stunning scenery of these two countries from the Sydney Opera House and visit the iconic Victoria Falls.
Asia – explore ancient temples, discover local cuisine, and shop in vibrant bazaars.
There are so many unique destinations to choose from; you will surely find one that piques your interest!
Cruises offer Great Food Options.
One of the best things about cruising is the food options. You will have a variety of restaurants to choose from, including both casual and formal dining. In addition, most cruise ships have their bakery, pizza place, and ice cream shop, so you will never go hungry!
The quality of the food is also usually outstanding. Cruise ships employ top chefs who create amazing menus with various cuisines to choose from. Whether you are in the mood for Italian, Mexican, or Japanese food, you will be able to find it on a cruise ship.
If you want to indulge, there are also specialty restaurants that charge extra for a unique dining experience. These can include everything from steak houses to sushi bars.
No matter your taste in food, you will surely find something to satisfy your appetite on a cruise!
It's an opportunity to try new things and learn something new about yourself. 
One of the great things about cruising is that it's a chance to try new things and learn something new about yourself.
For example, you might never have tried scuba diving before, but there is usually an opportunity to do this as part of the onboard activities on a cruise. Or maybe you've always wanted to learn how to play the guitar. On a cruise, there are often music classes available.
You can also use cruising as an opportunity to challenge yourself in other ways. If you're someone who tends to be shy, why not try signing up for one of the ship's dance lessons? This is a great way to push yourself out of your comfort zone and have some fun while doing it!
Cruising provides an excellent opportunity to try out new things and learn something about yourself.
You Can Meet New People from Around the World. 
Cruising is a fantastic way to meet people from around the world!
On a typical cruise ship, you will be surrounded by people from dozens of different countries. This can be a fantastic experience in and of itself, but it also allows you to expand your perspective on life. The more time you spend with these travelers, the more likely they will influence how you see things – whether that's related to food, culture, or politics.
You never know who you might meet on a cruise ship – chances are you will make some lifelong friends!
It's a Great Way to Unplug and Relax.
The world we live in today can be very fast-paced and stressful. That's why it is so essential to make time for yourself every once in a while to unwind and relax.
Cruising provides you with the perfect opportunity to do this because, unlike other vacations, there are no schedules or itineraries you need to follow! You can sleep late whenever you want, spend all day lounging by the pool if that's what makes you happy or try something new like learning how t paint pottery on one of your days off.
Cruises are incredibly flexible.
They allow you to let go of any stressors from your everyday life back home without having too much time to dwell on them.
With all of the technology available today, it can sometimes feel like it's nearly impossible to unplug and relax. However, one of the great things about cruising is that there aren't any cell phone signals, so you can truly escape for a while.
This means no checking your email or social media – just pure relaxation! The lack of connections also makes every minute onboard more special.
You will be free to focus on the important things in life, like spending time with your partner. This alone makes cruising worth it!
The Excursions Are Fun and Educational.
Another great thing about cruising is that there are so many different excursions available at each port. Many of these will vary depending on which part of the world you're in, but they can include anything from snorkeling or scuba diving to visiting historical sites and museums.
The best part about the excursions is that they allow you to experience new things without leaving your comfort zone!
For example, if you've never been scuba diving before, this might be a good opportunity for both you and your partner to try it out together. Cruising provides an easy way for first-timers (and veterans) like to go on exciting adventures while still staying safe and comfortable back onboard the ship.
Excursions are also a great way to learn more about the places you visit.
One of the best things about cruising is that the excursions are always fun and educational. No matter where your cruise ship is traveling, you will have the opportunity to go on some fantastic tours.
These can include everything from visiting ancient ruins to zip-lining through a rainforest. In addition, many of these excursions are led by experienced guides who can teach you a lot about the area you're visiting.
This is a great way to learn more about different cultures and see some of the world's most beautiful destinations!
It Gives You an Opportunity to Bond with Your Partner in a New Way.
When you're on a cruise, you and your partner are on it together. There's no one to distract you or pull you apart – it's just the two of you against the world (or at least the open seas).
This can be an excellent opportunity for couples to bond in a new way. Often, we get so caught up in our everyday lives that we don't take the time to connect with our partners truly.
However, when there are no distractions and nothing else to focus on but each other, couples have an opportunity to talk and learn about each other. This can make your relationship stronger than ever!
Cruising is a great way for couples to spend quality time together while experiencing new things.
It's the perfect way to forget about your troubles back home and focus on enjoying each other's company. If there's one thing that cruising does, it creates opportunities for bonding between partners in new and unique ways.
This is because there are no outside distractions – you're stuck with each other on a ship for an extended period! Likely, you won't spend any time apart from each other during this time, so it's a great way to get closer. 
This provides the perfect opportunity for couples to reconnect and get to know each other in a new way. Many people report feeling closer to their partners after cruising together – it is an amazing experience!
It allows you two to escape from your normal lives back home without having to worry about anything else. What could be better than that? 
Conclusion.
So there you have it – ten reasons why you and your partner should go on a cruise together. Whether you're looking for some quality time alone with your significant other or want to try something new and exciting, cruising is a perfect choice!
It provides countless opportunities for bonding and unforgettable experiences that will make your relationship stronger than ever before. We hope that this blog post has given you even more reasons to go on a cruise together – it's certainly an experience that will change your life!
What do you think? Is cruising something that you and your partner should try out? If not, why not? Let us know in the comments below!
Brenda Tillman is a Cognitive Behavioral Therapy Practitioner, a dedicated mom blogger, and a life enthusiast. She also has completed courses on Parenting Skills, Learning, and Education. She is married and is the proud mother of a boy and two girls. She loves being with her family and pets. She has been blogging for over five years now and enjoys sharing her thoughts on parenting, relationships, health & fitness as well as other topics that come up in life.