Does stress keep coming into your life again and again and disturb your life pace? If this is the case, you are not alone. We all face stressful situations in life. That could be health concerns, professional issues, family problems, children's issues, and the list goes on. 
In such challenging situations, you need complete support from your partner to combat these complex problems. Here is the list of 10 ways a couple can overpower stressful life moments. 
Communicate with Each Other. 
That's the basic principle, literally. Communication is vital in every relationship, particularly when it comes to partners. You must consider that you both won't end up in a peaceful situation until you both express yourselves and tell each other about your feelings. 
In fact, by being silent, particularly in worrying situations, when the other person is already stressed, you only worsen the problem instead of sorting it out. 
When you both discuss, this may happen because you both have entirely different perspectives on the problem. You both may look at it through different lenses. In such a situation, you both must listen to each other patiently. Listen and try to understand your partner's point of view with the intention of resolving the issue.
Sometimes, we don't like to listen to others and want them to do what we desire. But that's not correct. Both partners should talk about their points of view and find a midway. Even if that's impossible, try to open your mind and absorb what your partner wants you to understand. 
Give Space To Each Other.
Sometimes, not talking at all helps too. Sometimes, you need to give space to the other person to figure out what's going on in the outside world and inside them. At such times, when you poke the person unnecessarily, it just annoys and upsets them. Just let them be. Leave them for a while. Do not nag them, and understand that the frustrating situation affects them.
When you are single, you fight with stress differently compared to when you are living with a partner. In challenging situations, you can spill out your anger or depression on your partner, spoiling your relationship.
Also, at difficult times, one needs support, love, and care from their partner to get the strength to endure the tough events. Remember that a couple is a powerhouse, and with love, respect and understanding, it can surpass all challenges in life. 
Help Each other.
As a couple, you share your life with your partner. This means at challenging times; you need to share stress with your partner too to give them support. For instance, if your partner suffers from work-life anxiety, you can do their tasks to help them.
You can cook food, charge their phone or laptop, press their clothes, or whatever saves their time and help them in maximizing their productivity.
Let's not think that cooking food or pressing clothes define gender roles. Usually, if your wife cooks the meal, that doesn't mean she has to cook anyway, even when she is overburdened with work and stress. By sharing your partner's tasks, you'll help them cope with stress. 
You can do their office work too. Do little things to comfort them and make them realize that you both are together in this. 
Relax Together.
Going together for a walk in the morning or evening is one of the best relaxing activities. It is a great activity to catch up with each other. Many couples find that going out together is a great stress buster. 
Enjoy a movie night. Take out a list of your partner's favorite movies and start binge-watching. The important part is that you both partners stay together. That's how you help your partner deal with the baggage of stress. 
Planning a dinner date is even better. Dinner at a restaurant with a lovely ambiance can enhance your partner's mood and relax their nerves.
Go out to an amusement park and let the child in you come out! These ideas can help you alleviate your stress and freshen your mind to deal with difficult situations.
Go to Couple Therapy.
If you and your partner struggle to cope with the tense situations and the external distress is affecting your relationship, consider seeking professional help.
In couple therapy, the therapist helps individuals engaged in an intimate relationship understand their relationship, work out conflicts, and further develop relationship satisfaction using various interventions.
When people are stressed, they become reticent and inattentive. In such situations, often, they show less tenderness. These changes in a partner's traits can be very distressing and, at the same annoying for the other partner. The situation gets even worse when the partner doesn't share his feelings. This only brings up more fights and more troubles. And amidst all this, peace of mind is completely lost, which is indispensable for combating other hardships of your life. 
When you both are unable to understand each other, the best thing to do is to approach a professional therapist who can counsel you. The greater apprehension of relationship problems and preventing the external stress from affecting your relationship will help you both in changing the way you both discern your relationship. Thus, you will be able to fix the other problems in your life better. 
Empathize with each Other.
When your partner is going through a demanding situation, it is important to empathize with them. It's imperative that you understand how empathizing with your partner can comfort them.
Understand that when your partner is stressed, they will be vulnerable. They will go through different phases; sometimes, they will be babbling or screaming. They can be too loud or too agitated. The next minute they will be all in tears. If you handle them in such phases, you can help them a great deal in coping with stress. 
Realize that stress is never easy to handle. And sometimes it's very, very hard to bear. The depressing emotional waves can make a person do strange things.
Instead of getting annoyed at your partner, finding them weird, or making them realize that they are not behaving normally, embrace their moods. A small hug can make a difference when your partner is crying alone. When you constantly support your partner, they get the strength to fight their depression and encourage them to resolve the issues. 
Meditate Together.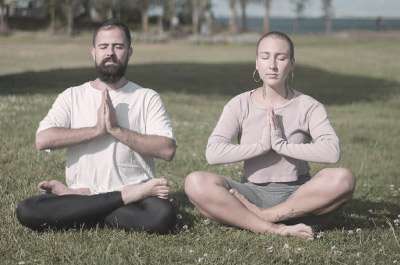 One of the best ways to find peace is to do meditation. If you both are going through a distressing situation, try to meditate together regularly at one fixed time in the day. It's even better if you do it in the morning. Just sit together, meditate and try to taper off your worries.
Figuring out how to meditate as a couple will help you to be wholly present and occupied with whatever you are doing. This will extend your connection, develop better communication, and help you pursue your life partner in a manner you never could. 
Meditation is a great way to draw closer to your partner while alleviating stress. It can assist with enhancing your focus and give you clarity and control over things happening in your life.
People who meditate regularly suggest that breathing exercises can completely change your life. Often, people try to run away from stressful situations, which don't help resolve the issue. Doing meditation together will help you embrace both the good and the bad of your lives and give you peace. 
Encourage Sharing. 
When you see that your partner has a bad time dealing with stress, try to encourage them to share their emotions. Ask them politely what's bothering them. Observe what's making them stressed.
Sometimes, when a partner is an introvert, it gets hard to make them speak up. Observe their moods and understand when is the best time to question or offer bits of advice. Listen to their side of the story and comfort them.
Partners who are caring and encouraging when their partners share awful events keep up with relationship fulfillment and establish an environment that prompts fewer contentions. Ask insightful questions so that your partner can get clarity and arrive at their own decisions. 
Use Your Strengths. 
We all know that there are ups and downs in life. And that's precisely what life is! Living through these ups and downs. For instance, two different reactions are typically seen when people get into financial crises: either people whine, or they find solutions. Try to be part of the latter. 
If you get indulged in financial crises, think about leveraging your strengths. If you have never been doing any sort of job, that doesn't mean you cannot do one in times of need.
If you have a skill, for example, or if you are good at something unique, you can start offering your services to private customers. If your wife makes delicious cookies, she can begin selling them. Make the most of your strength. I am sure each one of you has significant strengths and skills. You need to start to think about how to capitalize on them. 
In nerve-wracking situations, people temporarily lose their cognitive ability. When things get out of control, they cannot adopt solution-centric thinking. If any one of you gets into such a mental state, the other should seek solutions. Calming each other and working out together to fix the problem can help you come out of the distressing situation. 
Have Patience. 
Both partners need to understand that life is not like LalaLand. Some days life is good; other days, life tests you. You have to accept this reality. Often people live in fantasies, or, especially when they are in a romantic relationship, they usually fantasize a lot. Love, affection, warmth, and care are altogether great feelings. 
But when life throws you on a roller coaster ride of problems, you have to cultivate patience in yourself. You have to bear them with great tolerance. Because patience gives you strength and the intelligence to deal with difficult situations in life. When you support your partner in their rough days, that's one way of loving them. When you calm them, that's another way of showing warmth and care. 
In tough times, your partner can become vulnerable. But you have to stay strong, and this time it's you who has to take up this job. When you remain strong, you can give strength to your partner. That's how both partners can survive the rough days together. 
Not everyone accepts they have problems. That's where it gets more problematic. People who think life is easy find it hard to cope with stressful situations. But the ones who are persistent in struggling together are the ones who get it right. 
Conclusion.
These are some ways to help couples effectively work through problematic situations. However, every couple has different relationship dynamics. They may have to find other solutions, but learning to overcome stressful situations in life is an essential skill to thrive in both personal and professional lives.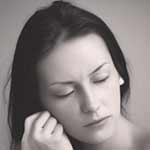 I'm Neha. I am a writer and blogger who has been blogging about her life for the past 6 years.