Hey, ladies! Let's be real; life can be a whirlwind sometimes, right? Juggling work, family, and a social life can be a lot. So, why not take a break and treat yourself to a weekend getaway? I've got some fantastic ideas that will help you unwind and recharge. So, grab a cup of tea, get comfy, and let's dive in!
The Beach Retreat.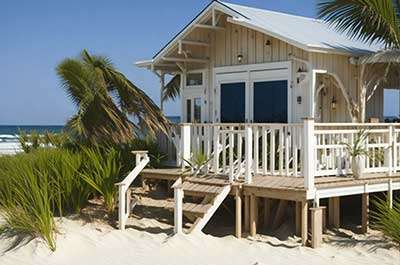 Ah, the beach! The sound of the waves, the salty air, and the sand between your toes. It's like an instant stress reliever. And guess what? You don't have to jet off to some far-off island.
There are plenty of gorgeous beaches right here in the U.S. that are perfect for a weekend escape. I'm talking about places like the Outer Banks in North Carolina or Malibu in California.
But hey, the beach isn't just about sunbathing. You can rent a bike and explore the area, check out local art galleries, or indulge in some delicious seafood at a beachside restaurant. And let's not forget the magical sunsets! There's nothing like watching the sun go down while taking a leisurely stroll along the shore.
What to Pack.
Swimsuit (duh!)
Sunscreen (no one wants to look like a lobster)
Beach towel (for lounging or drying off)
A good book (because why not?)
Snacks (you've gotta eat, right?)
Hat and sunglasses (gotta protect those eyes)
Camera (trust me, you'll want to capture the beauty)
So, what are you waiting for? Pack your bags and head to the beach. You won't regret it, I promise!
The Mountain Escape.
Not a beach person? No worries! How about a mountain escape? There's something so calming about being surrounded by nature.
One of my go-to spots is Asheville, North Carolina. The mountains are stunning, and the town itself is super charming.
But listen, the mountains aren't just for hiking. You can rent a cozy cabin and spend the weekend cuddled up by the fire.
Or maybe visit a local winery. Yep, you heard me right; wineries aren't just in wine country. And for all you photographers out there, the photo ops are endless.
What to Pack.
Hiking boots (if you plan to hike, of course)
Layers (mountain weather can be unpredictable)
Camera (for all those Insta-worthy shots)
Snacks (hiking or not, snacks are always a good idea)
So, if you're craving some fresh air and beautiful scenery, a mountain escape might be just what you need.
The City Adventure.
Okay, so maybe you're more of a city gal. I get it! Exploring a new city can be exhilarating. Whether you're a foodie, a history buff, or someone who just likes to wander, a city adventure can be tailored to fit your interests.
But don't just stick to the touristy spots. Explore local neighborhoods, rent a bike, or spend an afternoon in a city park. And don't even get me started on the food scene. From food trucks to local markets, you'll find some of the best eats in unexpected places.
What to Pack.
Comfortable shoes (your feet will thank you)
A map (old school, but it works)
A sense of adventure (most important of all)
So pick a city, any city, and let yourself get lost in the excitement of a new place.
The Spa Weekend.
Alright, let's talk about the ultimate relaxation: a spa weekend. Imagine a weekend filled with massages, facials, and all the pampering you can handle. One of my favorite spots is Sedona, Arizona. The red rock scenery is just the cherry on top of a relaxing weekend.
But a spa weekend can be more than just treatments. Take a yoga class, try guided meditation, or even a cooking class. It's all about what makes you feel relaxed and rejuvenated.
What to Pack.
Swimsuit (for the hot tub or pool)
Comfortable clothes (leave the skinny jeans at home)
A good book (for downtime)
Flip-flops (easy on, easy off)
So go ahead, book that spa weekend. You know you deserve it!
The Wine Country Getaway.
For all you wine lovers out there, a weekend in wine country is like a dream come true.
Sipping on your favorite wines while surrounded by beautiful scenery. Sign me up! Napa Valley is the obvious choice, but don't overlook other regions like the Finger Lakes in New York.
And it's not just about the wine. Take a hot air balloon ride over the vineyards or a bike ride through the rolling hills. Many wineries offer tours and tastings, and let's not forget about the food. A lot of these regions are home to some amazing restaurants.
What to Pack.
Wine opener (you'll thank me later)
Comfortable clothes (for all that eating and drinking)
Camera (the views are amazing, trust me)
So, if you love wine, beautiful scenery, and good food, a wine-country getaway is calling your name.
The Outdoor Adventure.
If you're someone who likes to get the adrenaline pumping, an outdoor adventure is the way to go. I'm talking about white-water rafting, rock climbing, you name it. One of my favorite spots for this is Colorado. The state has so much to offer when it comes to outdoor activities.
But it's not just about extreme sports. Go on a wildlife safari, take a scenic hike, or spend a day fishing. Many national parks offer guided tours, which are a great way to learn while you explore.
What to Pack.
The right gear (depending on your activity)
Snacks (always)
Camera (you'll want to capture the fun)
First-aid kit (better safe than sorry)
So if you're up for some adventure, start planning your outdoor weekend now!
The Romantic Getaway.
Looking to spend some quality time with your significant other? A romantic getaway is the perfect solution. One of my top picks is Charleston, South Carolina. The city oozes romance, from its cobblestone streets to its beautiful architecture.
But romance isn't just about where you are, it's about what you do. Take a cooking class together, go on a sunset cruise, or simply enjoy a nice dinner. The options are endless.
What to Pack.
A nice outfit (for that romantic dinner)
Camera (to capture the memories)
Open heart (most important of all)
So go ahead, plan that romantic weekend. Your relationship will thank you.
The Solo Trip.
Sometimes you just need some time alone, and that's perfectly okay. A solo trip gives you the chance to do whatever you want, whenever you want. One of my favorite solo trips was to Santa Fe, New Mexico. The city has so much to offer, from its rich culture to its beautiful scenery.
But a solo trip can also be a time for self-improvement. Take a yoga retreat, a cooking class, or simply spend some time reflecting. It's your time; use it how you want.
What to Pack.
A good book (or two)
Journal (to jot down your thoughts)
Sense of adventure (always)
So if you're in need of some "me time," a solo trip might be just what you need.
The Staycation.
If getting away isn't an option, a staycation can be just as refreshing. The key is to treat it like a real vacation. That means no chores, no work emails, and definitely no stress. Spend the weekend doing what you love, whether that's pampering yourself with a spa day at home or exploring your local area.
What to Pack.
Your favorite snacks (yum)
A good book (or two)
Sense of relaxation (most important)
So even if you can't get away, you can still have a refreshing weekend at home.
The Road Trip.
Last but not least, the classic road trip. There's something so freeing about hitting the open road. One of my all-time favorite road trips was driving along the Pacific Coast Highway in California. The views are simply breathtaking.
But a road trip is also about the journey, not just the destination. Make some stops along the way, whether it's a quirky roadside attraction or a stunning national park. And, of course, a killer playlist is a must.
What to Pack.
Good playlist (duh)
Snacks (always)
Camera (for those scenic pit stops)
So if you're up for some adventure, a road trip is the way to go.
Summary Table: Concise Overview.
| Weekend Getaway Type | What to Pack | Why It's Great |
| --- | --- | --- |
| The Beach Retreat | Swimsuit, Sunscreen, Beach Towel | Relax by the ocean, beautiful sunsets |
| The Mountain Escape | Hiking Boots, Layers, Camera | Fresh air, stunning scenery |
| The City Adventure | Comfy Shoes, Map, Sense of Adventure | Explore new places, diverse food options |
| The Spa Weekend | Swimsuit, Comfy Clothes, Book | Ultimate relaxation, pampering |
| The Wine Country Getaway | Wine Opener, Comfortable Clothes, Camera | Wine tasting, beautiful vineyards |
| The Outdoor Adventure | Outdoor Gear, Snacks, Camera | Adrenaline-pumping activities, connect with nature |
| The Romantic Getaway | Nice Outfit, Camera, Open Heart | Quality time with your partner, romantic activities |
| The Solo Trip | Good Book, Journal, Sense of Adventure | Self-discovery, freedom to explore |
| The Staycation | Snacks, Good Book, Sense of Relaxation | No travel required, explore local area |
| The Road Trip | Good Playlist, Snacks, Camera | Freedom to explore, scenic drives |
Browse the table above for a quick overview of our ten perfect weekend getaway ideas. Check out what to pack and discover why each option is great.
Conclusion.
Alright, ladies, there you have it! Ten fabulous weekend getaway ideas to help you unwind and take a break from the craziness of everyday life. Whether you're an adventurer, a relaxer, or somewhere in between, there's a perfect getaway waiting for you. So go ahead, take that break you so deserve. Happy travels!
Marcella Raskin is the founder & editor-in-chief. She is a passionate and articulate writer who has dedicated her life to studying human potential. She has studied Cognitive Behavioral Therapy, Life Purpose Coaching, Group Life Coaching. She loves helping women (and men) explore themselves through writing, which allows for an exploration into one's thoughts on entrepreneurship or personal development topics such as mindset-shaping techniques that can positively shape someone's perspectives about themselves when they don't think it could ever happen! She practices sports and has studied Exercise Physiology. She is married and the mother of two girls.