If you're anything like me, you adore the idea of redecorating but often find that time and budget get in the way. But who says a little change requires a hefty investment or loads of time? Let's dive into some weekend-friendly, budget-conscious DIY decor ideas that will truly revamp your living space.
Revamp Old Furniture.
Don't underestimate the transformative power of a little paint and a little creativity. You know that old wooden table or chair that's been gathering dust? Well, it's time to give it a fresh coat of paint. Pick a vibrant color that goes well with the rest of your space, or maybe opt for a neutral tone for a subtle change.
If painting isn't your thing, how about applying adhesive contact paper with a pattern or texture? It's super simple and can change the look in an instant. Another quick hack is to change out hardware like drawer pulls or knobs. This small shift can make a huge difference in the overall look and feel of your furniture. These updates don't just breathe new life into your old pieces; they also give you a sense of accomplishment. Talk about a win-win!
Frame Your Artistic Touch.
Empty walls are a blank canvas that's calling out for attention. Why spend on expensive wall art when you can create your own? From abstract designs to modern calligraphy, you can experiment with styles that resonate with you. And guess what? Making your own art can be incredibly therapeutic.
Next, you can take your artwork to the next level by picking frames that complement it. Choose from a range of materials like wood, metal, or even plastic. A well-framed piece of artwork can become a visual centerpiece around which the rest of the room's decor can revolve. Plus, having your art on the wall gives a sense of personalization that store-bought pieces can rarely offer.
Cute Cushion Covers.
Cushions are like the jewelry of home decor; they can instantly make or break your living room's look. But branded cushion covers can be unnecessarily expensive.
Why not sew your own? Pick a fabric you love—be it patterned, solid, or textured. Measure out the dimensions and get sewing.
Want to go the extra mile? Add decorative trims, frills, or buttons. These small additions can give your cushions an upscale look. You could also get crafty and paint or embroider designs on the fabric.
Imagine sitting in your living room, surrounded by cushions that are not only comfortable but also exactly to your taste. It's a small project that packs a big punch!
Aromatherapy Magic.
Candles and potpourri aren't just about the scent; they also act as fantastic decor pieces. Making your own candles is easier than you think. All you need is some wax, wicks, and your favorite essential oils. Mix them all together, and you've got yourself a lovely homemade candle that looks as good as it smells.
Similarly, making potpourri at home is a delightful project. Dry out your favorite flowers, mix them with essential oils and let the aroma fill your space. Put them in decorative bowls or sachets and place them around your home. The scent will uplift your mood, and the bowls serve as beautiful decor pieces that have a story to tell.
Maximize Minimal Space.
Living in a smaller home? No worries! Making the most of your space is key. Vertical gardens can work wonders for both decor and space utilization. Use wall-mounted planters to add a splash of green to your vertical spaces. This doesn't just add character to your home; but also benefits your overall well-being.
Additionally, consider floating shelves. These are fantastic for displaying collectibles, storing books, or even setting up a mini-bar. You can customize them to match your existing decor, and they are incredibly efficient when it comes to space utilization. With floating shelves, you make use of wall space and free up floor space, making your room feel more spacious than it is.
I'll cut it short here, but you get the idea. The objective is to be resourceful and imaginative. With a pinch of creativity, a sprinkle of effort, and a whole lot of love, you can truly transform any space into your dream abode. So grab your toolkit, and let's get decorating!
Mix It Up with Textures.
Contrast, ladies, is what adds spice to life and your living room. Incorporate a blend of materials and textures to make your space interesting. Imagine a smooth leather couch accented by a fuzzy faux fur blanket or a sleek glass table adorned with a rustic burlap runner.
Mixing textures brings a dynamic feel to your space. Don't hesitate to use lace, wood, metal, or other materials that you wouldn't typically think to combine. This strategy adds layers of depth, making every glance around the room a new experience.
Light It Up.
The difference good lighting can make is like night and day, quite literally! But it's more than just illuminating a room; it's about creating an atmosphere.
Floor lamps can add a touch of elegance, while fairy lights bring whimsy and charm.
Consider crafting your own lampshades. With some fabric, glue, and a plain lampshade, you can create a piece that perfectly matches your room's decor.
Layering different light sources at various heights can also add a sense of depth and warmth. Trust me, good lighting is the easiest way to flip the ambiance.
Wall-Mounted Organizer.
Organization is key. But who says it can't be stylish? A wall-mounted organizer for your daily essentials can be a lifesaver. Think beyond the hooks; add little shelves for letters, or pockets for your phone and other small items.
This DIY project adds function and form to your home. Place it near the door for convenience or even in your bedroom for those little items that always seem to go missing. A well-placed organizer not only simplifies your life but also adds another layer to your decor.
Go Vintage.
Nothing screams character like a few well-placed vintage pieces. Vintage mirrors, retro radios, or antique vases can make a significant impact. Check out thrift stores or even your grandma's attic for unique finds. Don't worry about them looking old; that's the charm!
If you're in the mood for a project, you can also upcycle modern pieces to give them a vintage touch. Techniques like distressing paint can add years (of style!) to a contemporary piece of furniture. It's a touch of nostalgia in a modern setting.
Let Nature In.
The final touch to any home transformation is always a touch of nature. From easy-care succulents to air-purifying snake plants, there's a plant for every level of gardening expertise. Besides their aesthetic appeal, many indoor plants offer air-purifying qualities and can even improve mental health.
Don't just stick to the traditional pot; get creative. DIY planters can add even more personal flair. Try using old jars, teapots, or even a hollowed-out book for a truly unique planter. This green touch will make your home feel like an oasis.
Conclusion.
Ladies, turning your home into a sanctuary of style and comfort doesn't require a degree in interior design or a hefty budget. All it takes is a little ingenuity and a lot of love. So roll up those sleeves, and let's get decorating!
| Project | Time Required | Materials Needed |
| --- | --- | --- |
| Revamp Old Furniture | 4 hours | Paint, sandpaper |
| Frame Your Artistic Touch | 2 hours | Quality paper, colors |
| Cute Cushion Covers | 3 hours | Fabric, sewing kit |
| Aromatherapy Magic | 1.5 hours | Wax, wicks, essential oils |
| Maximize Minimal Space | 3 hours | Floating shelves, screws |
| Mix It Up with Textures | Varies | Different fabrics, throws |
| Light It Up | 1 hour | Lampshades, fairy lights |
| Wall-Mounted Organizer | 2 hours | Wood, hooks, paint |
| Go Vintage | Time spent shopping | Antique pieces, paint |
| Let Nature In | 1 hour | Indoor plants, planters |
Conclusion.
In the end, it's all about creating a space where you feel most comfortable and happy. From a simple splash of color to intricate hand-crafted items, each project brings its own unique flair to your home. Trust me, your home and your mood will thank you for it. Until next time, happy decorating, ladies!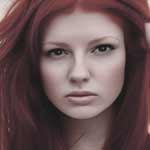 Anna West is a writer, blogger, and social media enthusiast. She has a passion for writing and enjoys sharing her thoughts and ideas with others. A California girl at heart, Anna loves spending time outdoors and exploring new places. When she's not writing, you can find her spending time with her son and friends, or taking her dog for a walk.