Books can take you to different worlds. They can teach you astonishing things, and they help you learn new things and to be exposed to other ideas that will propel your life forward. Inspirational books show you that there is a way out of your problems, no matter how bad or helpless you feel.
In this article, we have considered ten unique inspirational books for women that will help you get out of your routine and move on in life. 
1. Breath, Eyes, Memory by Edwidge Danticat
Brief Synopsis: The book is about Sophie Caco, a young Haitian girl who comes of age when she is sent to live with distant relatives in America. While she struggles to find her place in the family, events from her past begin to surface that threaten to disrupt not only her sense of self but also the life of the family she desperately wants to belong to. This is a story of hope and strength.
About the Author: Edwidge Danticat is a Haitian-American author. She received the Pushcart Prize for her story "Children of the Sea" and was named one of Granta's 20 Best Young American Novelists in July 2007. 
2. The Member of the Wedding by Carson McCullers
Brief Synopsis: The Member of the Wedding is about a young girl who feels like her life has no meaning as she grows up isolated with only her younger brother for company. With no one to talk to, she escapes into the make-believe world of her books. Then her life changes when an older friend makes her realize that she has to stop running and start living instead. This is a story about self-discovery and finding yourself in this big world. 
About the Author: Carson McCullers was an American novelist, short story writer, and playwright. She was born to a large working-class family in Columbus, Georgia. 
3. Fun Home: A Family Tragicomic by Alison Bechdel
Brief Synopsis: This book will make you laugh aloud, but it will also make you cry. This memoir tells Bechdel's story of growing up in a funeral home with her closeted gay father, who committed suicide in college. This book gives an inside look into Bechdel's life and how her childhood played a significant role in the person she is today. 
About the Author: Alison Bechdel is an American graphic novelist best known for the long-running comic strip Dykes to Watch Out For. She is also a film theorist and musician. The New Yorker has called her "one of the most perceptive cultural critics around." She makes regular appearances in The New York Times Book Review and Publishers Weekly, and on NPR, a frequent commentator on cultural and political issues. She lives in Vermont with her partner and has a son who was also the inspiration for Fun Home.
4. Better Than Before by Gretchen Rubin
Brief Synopsis: This book talks about the many different personality types and how they respond to habits. Rubin takes her knowledge of human nature to help readers understand themselves better to learn how to adopt new practices to be happier in their everyday lives.  
About the author: Gretchen Rubin is a former lawyer turned podcaster and best-selling author. In 2001, she co-founded the website full of life hacks: The Happiness Project. She has written several books on happiness and habits, including bestsellers Better Than Before, The Happiness Project, Happier at Home, and The Four Tendencies. 
5. More Than Enough by Elaine Welteroth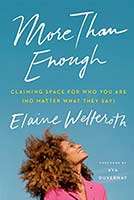 Brief Synopsis: This book is a guide on how to take a time-out and focus on yourself. Welteroth talked about her life as a black woman in the media industry and learned that success means nothing if it does not make you happy. Readers will walk away with ideas of creating their own "enoughness." 
About the author: Elaine Welteroth is the former beauty and health director for Teen Vogue. She is currently the editor-in-chief of California Sunday magazine. Welteroth is also the author of More Than Enough: Claiming Space for Who You Are (No Matter What They Say), released in March 2018. 
6. The Hours By Michael Cunningham
Brief Synopsis: This Pulitzer Prize-winning novel is about the lives of three women living in different times. The stories are tied together by Virginia Woolf's Mrs. Dalloway and progress forward through time, starting with Woolf herself, then Clarissa Vaughan in 1949, and Laura Brown in 1951. Readers will be inspired by how each woman finds happiness despite their circumstances. 
About the Author: Michael Cunningham is the author of six novels, including The Hours, A Home at the End of the World, Specimen Days, and By Nightfall. He has also written two books of nonfiction: Virginia Woolf: A Biography and Flesh and Blood: The Harrison Tapes.
7. How Should a Person Be? by Sheila Heti
Brief Synopsis: This book is written like a play. It's about friends living in Montreal and the conversations they have. He uses this book to explore what it means to be an artist and how relationships affect creativity. Readers will enjoy the witty dialogue that takes place in the novel, making for an entertaining read. 
About the Author: Sheila Heti is an award-winning Canadian writer, musician, and artist. She is most known for her fiction work; however, she has published several works of nonfiction. He also releases music under the name "Moldy Peaches." 
8. The Mothers by Brit Bennett
Brief Synopsis:  The Mothers is about Nadia, a young girl living in California. Nadia had an unplanned pregnancy and was forced to give up the baby for adoption. As the novel progresses, we learn more about how this decision changed her life and those around her. 
About the Author: Brit Bennett, born and raised in California, studied English at the University of Southern California. This is her debut novel; however, she has published several short stories and essays. 
9. Neapolitan Novels by Elena Ferrante
Brief Synopsis: This four-book series follows two women living in Naples through several decades. Readers will be interested in how the women grow from young girls to mothers and eventually come to a point where they don't recognize each other. 
About the Author: Elena Ferrante is the author of four novels that make up the Neapolitan Novels series. The books are titled My Brilliant Friend, The Story of a New Name, Those Who Leave and Those Who Stay, and The Story of the Lost Child. 
10. One Writer's Beginnings by Eudora Welty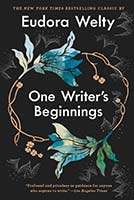 Brief Synopsis: In this memoir, Welty recounts her memories from childhood through college and early adulthood. Readers will enjoy learning about the author's personal experiences as a child. She spent much of her time reading. You will discover as well some of the significant events that occurred in her life leading up to becoming a writer. 
About the Author: Elizabeth Strout, who writes under the pen name Eudora Welty, is an American novelist and short-story writer. Strout was born in Illinois and has lived her whole life in the Midwest. She graduated from Southern Illinois University with a degree in English and began teaching at local colleges shortly after graduation.
Toni Morrison commented that "Eudora Welty is the most important Southern writer since Faulkner." Strout's works have been awarded many prizes, including the Pulitzer Prize for Fiction in 2009.
Bottom line
There is nothing like curling up on the couch and getting lost in a good book. Reading can transport you to another world, teach you something new, and help you escape from life for just a little while. If you're looking for some books that will encourage and inspire, look no further than this list — each of these books has been influential to countless women and continues to be relevant today.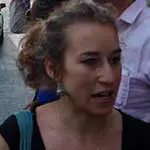 Marcella Raskin is the founder & editor-in-chief. She is a passionate and articulate writer who has dedicated her life to studying human potential. She has studied Cognitive Behavioral Therapy, Life Purpose Coaching, Group Life Coaching. She loves helping women (and men) explore themselves through writing, which allows for an exploration into one's thoughts on entrepreneurship or personal development topics such as mindset-shaping techniques that can positively shape someone's perspectives about themselves when they don't think it could ever happen! She practices sports and has studied Exercise Physiology. She is married and the mother of two girls.