We all know the saying, "behind every great man is a great woman." But what about the women who aren't behind the men? What about the women who are paving their own way and making a difference in the world on their own?
Here are 10 inspiring women you need to know. These ladies are changing lives, making a difference, and kicking butt! You're going to want to get inspired by them.
Kathrine Switzer.
The first woman to complete the Boston Marathon under her own power.
Kathrine Switzer is a complete inspiration. In 1967, when women were not allowed in the race, she entered using her initials and managed to be the only female runner, finishing with an official time. As one of the first women to run a marathon, she has inspired others ever since.
She broke the gender barrier and showed everyone that women could run – and finish – a marathon just like men. Now, more than 50 years later, she continues to inspire others with her passion for running and life.
She encourages people to do what they love, even if it scares them. "The only thing standing between you and your goal is the will to try and the belief that it is possible," says Kathrine.
Susan Wojcicki.
The CEO of YouTube
The former senior vice president of ads at Google is now the CEO of YouTube! Susan Wojcicki was one of the first employees at Google and helped their products – namely AdWords – to grow into the multi-billion dollar business that it is today.
She's known for having "the heart of a programmer and the mind of a marketer." Her innovative marketing strategies have turned YouTube into one of Google's most successful products, and her work ethic has kept them there.
Susan knows that hard work pays off, but even she didn't expect to be where she is today. When asked about her success, Susan said, "My parents told me I could do anything." Now she's living proof of that.
Janet Yellen.
Chair of the Federal Reserve
Breaking records is something Janet Yellen has become accustomed to doing. She was previously nominated by Barack Obama as vice-chair of the Federal Reserve and became the first woman to hold the position.
She was also, at one time, chair of Bill Clinton's Council of Economic Advisors. She is the first woman ever to head the Federal Reserve, an organization with over 12,000 employees. She has significantly reduced unemployment since taking office and continues to be a strong advocate for women in STEM fields.
"You can be smart and aggressive, but not too aggressive. You have to fit in," Janet said of being a woman in the business world. She believes that by speaking up, you can make significant changes happen for yourself, your team, and the company as a whole.
Susan Fowler.
At just 25 years old, Susan became an engineer at Uber and quickly realized that there was a problem. She wrote to the company's HR department about sexual harassment and discrimination she was experiencing as an employee, and although they promised it would be fixed, nothing changed.
Susan Fowler shared her story on her blog. When asked by a reporter why she wrote the blog, Susan replied, "I felt like I had to do something, so I thought, 'if I can give other women the courage to do something, then that would be awesome.'"
The blog went viral, and Uber called her immediately. They opened an investigation into Susan's allegations and hired Eric Holder, who worked for President Obama as US attorney general, to lead it.
"I think people should always speak up when they feel uncomfortable," Susan said of standing up for herself at work. "You are not speaking for yourself; you are speaking to make sure that the problem doesn't happen to other people."
Jennifer Lawrence.
Actress & Advocate
Some people think actresses just love dresses and awards, but Jennifer Lawrence has proven them wrong time and time again. She started filming for The Hunger Games when she was only 14 and has been an advocate for women's rights ever since.
Jennifer has called herself a feminist "without the word" and recently criticized gender wage gaps, saying she was paid less than her male costars in American Hustle. She calls fighting for equal pay "one of my life goals."
Jennifer also helped write an open letter to support the "Time's Up" movement, which is focused on helping women who have experienced sexual harassment or abuse.
In the letter, Jennifer and other actresses speak out against "sexual terrorism," or violence meant to silence women.
"It's very exciting to see everyone coming together [for the Time's Up campaign]," says Jennifer. She hopes that this movement will inspire young girls who are watching these events unfold to realize they have a voice, too.
"It's imperative that we all make it a priority to listen to women, especially when they are indicating that they are being abused or attacked."
Lupita Nyong'o.
Actress, Producer, and Philanthropist
Lupita is one of the most acclaimed actresses in Hollywood thanks to her roles in 12 Years a Slave, Star Wars: The Force Awakens, and Black Panther, but she's also an amazing advocate for women's rights.
Lupita wrote about how she was sexually harassed by a casting director when she was younger and shared her story in the hopes of helping others. She's also spoken out against gender pay gaps and has even used her platform to help others.
Lupita Nyong'o launched an anti-poaching "hearts and minds" campaign to stop the illegal wildlife trade. And in her organization, Mother Health International aims to provide relief to women and children in Uganda by creating locally engaged birthing centers where women feel safe enough to give birth.
Lupita says, "Beauty is something that you feel in your spirit and in the energy that surrounds you."
Malala Yousafzai.
Activist, Nobel Laureate, & Educator
In 2012, Malala Yousafzai was shot in the head by a Taliban member because she was trying to go to school. Even after this traumatic event, Malala continued her fight for women's rights and education around the world.
She founded The Malala Fund, which focuses on girls' education globally, and has taken part in many high-profile events like the release of her new book "We Are Displaced: My Journey and Stories from Refugee Girls Around the World."
Malala is also known for working with former first lady Michelle Obama to promote girls' education around the world. She was awarded the Nobel Prize in 2014 at just 17 years old, making her the youngest laureate ever.
Tarana Burke.
Founder, #MeToo Movement
Tarana started the #MeToo movement a decade ago as an activist to help women who have been through sexual abuse. She was inspired by a young girl she met in 1997 at a youth camp who revealed that she'd been sexually assaulted. Tarana wanted to find a way to support women who have experienced injustice, so she began working with survivors.
In 2017, this movement became more widely known after the Harvey Weinstein sexual misconduct allegations were publicized, and it took off from there. The movement has now become a global phenomenon as social media flooded with posts about sexual assault and harassment under the hashtag "#MeToo."
"I think we can see with the response of this movement how important it is for people to feel heard and seen," says Tarana. "It's about listening to what is happening at a particular moment and understanding how we can support one another."
Now Tarana works alongside Hollywood A-listers like Reese Witherspoon, America Ferrera, and Ashley Judd to fight sexual harassment. She's helped launch a legal defense fund for women who can't afford the fees of their own legal counsel.
"There are so many more people here today that I wasn't able to help 10 years ago," Tarana says about the #MeToo movement growing. "For me, it's so incredibly special to be able to give folks a chance at justice."
Shonda Rhimes.
Producer and Creator of "Grey's Anatomy," "Scandal," and "How to Get Away with Murder"
Shonda is a triple threat. She's a television producer, writer, and director known for creating three of the most successful shows on ABC.
She's also an amazing advocate for women and people of color in Hollywood since most of the characters on her shows are African-American or female. She launched a production company called Shondaland to create diverse content that accurately represented society and all its different walks of life.
"I'm here because I believe in the power of representation," says Shonda. "I'm here because I believe that women deserve to be in places where they can tell their stories and make sure they're not marginalized."
Serena Williams.
Professional Tennis Player
Serena is considered the best women's tennis player of all time! With an incredible 23 Grand Slam championships under her belt, she's had an astonishing career. But Serena wants to be remembered for more than just the trophies that she's won.
"I'm proud to be a woman, and I want little girls everywhere to know that they can dream big," says Serena. "They can be a powerhouse and run for President. It's important to know that women are equal."
Serena is taking her voice beyond tennis courts and is using her influence to encourage others. She says, "It's important to me that my daughter sees herself and knows she can be anything."
Conclusion.
We hope that you will be inspired to continue working towards equality and reaching your goals by celebrating these incredible women! We believe in you.
Comment below who your role model is!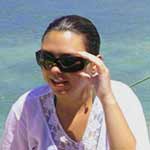 Discover the dynamic world through the eyes of Joanna Perez: a celebrated Cognitive Behavioral Therapy Practitioner and an ardent blogger. Not just a writer, Joanna is also an explorer, partner, and a proud mother. Her expertise goes beyond penning thoughts on parenting, health, and lifestyle; she's also a certified Women Empowerment Life Coach. With training in Life Mastery, Health, Happiness, and Success, she's equipped to guide you through life's complexities. Her dedication to education shines as she's dived deep into the realms of Neuroscience for Parents and completed the Skilled Helper Training Course.
Reviewed By: Anna West and Brenda Tillman
Edited By: Lenny Terra
Fact Checked By: Marcella Raskin
Photos Taken or Curated By: Matthew Mansour