Kids' birthday parties are the best. They're so much fun to plan, and they usually have a lot of creativity involved. It's also really rewarding to see your child happy on their birthday, surrounded by friends and family that love them. To help you out with your birthday party planning, we've put together some awesome birthday party ideas for kids that are sure to make everyone happy!
A birthday party at the local pool or water park.
If you have a birthday coming up, why not take them to your nearest pool for an afternoon of fun in the sun? Water parks are even better! This is especially great if it's hot outside and everyone loves a good swim. You can make invitations on colored paper with pictures of fish, turtles, etc., all around the border. The more creative you get with these invitations, the better! At each corner, put some cute stickers too.
If this birthday party idea doesn't sound like it's for your family, maybe try hosting a birthday party at home – but with swimming! Set up three or four inflatable pools around the yard (make sure they are deep enough so kids can swim) and fill them up with some warm water! Kids will have hours of fun splashing around in their own little private pool while eating cake outside on some patio furniture.
A birthday party at the park.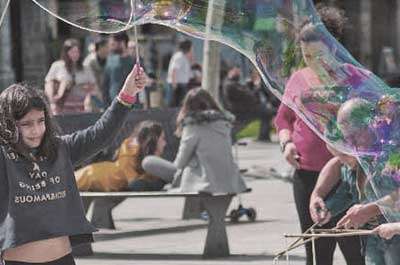 For kids, what's better than playing in a large open space? If you live near any kind of playground, plan a birthday party there. This is great for summer birthdays because kids can play all day long and run off their energy before it gets dark! Make sure to bring lots of water and snacks so everyone will be well taken care of throughout the day.
Sandwiches (with all kinds of fun sandwich cutters) or finger foods like chicken nuggets, veggies with dip, or fruit skewers are good options. Make sure you have lots of napkins on hand, so your guests can enjoy their food without making too much mess!
If this birthday party idea doesn't seem like much fun for your kids, try hosting a birthday sleepover instead! You will need some sleeping bags or air mattresses that they can roll up in the morning. Make sure you have some fun birthday party games to play like Charades, Truth or Dare (make the dares appropriate for children), etc. It'll be a blast!
A birthday party at the bowling alley.
Bowling birthday parties are always fun! Kids love to bowl, and parents can relax as they watch their kids play. If you're unsure if your child is ready for this activity, let them try it out first on some separate outings before hosting an entire birthday party there.
This way, everyone knows what's expected of them – including the adults (especially those that don't like to bowl)! You can make invitations by getting black construction paper or cardstock and drawing colorful pins. Use little stickers to add the numbers on.
For birthday party favors, give each child a fun bowling pin or bag filled with candy and small toys.
A birthday party at the movie theater.
Who doesn't love going to the movies? Plan a birthday outing that includes dinner, and then head over to your local cinema. This is great for kids who enjoy watching current, popular films on the big screen! Make invitations by printing out pictures of popcorn, candy bars, or whatever other foods you're planning to serve (make sure they are small enough so people can eat them quickly). Give each child/parent one of their favorite candies wrapped up in some cute wrapping paper for birthday party favors.
You can also rent a birthday party room at your local cinema – this is a great way to keep everyone contained and happy throughout the birthday festivities!
A birthday party at the trampoline park.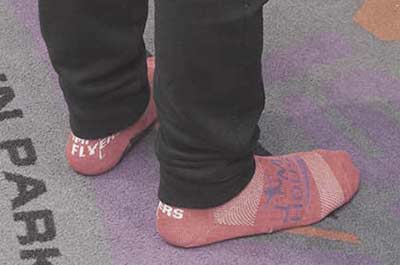 If you want to do something entertaining for your child's birthday party, consider hosting a birthday party at an indoor or outdoor trampoline park! Kids love jumping around, and they will be happy all day long with this kind of birthday outing.
Make invitations by printing out pictures of bouncy balls on colored paper (they can put them in envelopes themselves). For birthday party favors, give each guest some treats like candy necklaces or bracelets – these are easy to eat while they're bouncing away too! You can also make up some game prizes that everyone gets when it's time for cake.
A birthday party at the zoo or aquarium.
What's better than spending an afternoon outside? Spending an afternoon with elephants, lions, and penguins!
If you know a little about your local zoo or aquarium, try to make a tour in advance. Maybe they have a special package for kids' birthdays that includes unlimited access throughout their whole facility along with animal feedings. If not, you could always just buy a general admission ticket and take your kids through the exhibits.
This is great for children who are interested in learning more about wildlife!
Make invitations by creating cute animal-printed invitations on plain cardstock or white paper. Give each guest a stuffed animal to remind them of all the fun they had at this fantastic birthday outing for birthday party favors.
Build A Fort Party.
Kids love to play in forts, so why not have a party that's all about building them?
Set up some boxes and let them build their own forts inside. You can also set up a fort-building competition and see which one they build is the best. They can also decorate their forts with paint, wallpaper, and anything else they can find, like balloons and streamers.
Children love building things, so this is the perfect birthday party idea! It's not only fun, but it gives kids a great chance to be creative and express themselves.
Once the kids have finished building their forts, they can party down by playing games like Capture the flag and Pinata. You could have all your child's friends dress as their favorite characters from a movie or TV show and bring the set to life!
For this party, give each kid a bag with the supplies they need inside. You should include supplies like boxes, markers, tape, and a roll of wallpaper. This is an engaging birthday party theme for your kids.
A DIY birthday party.
Kids love to express themselves and their creativity, which is why this might be one of the best birthday ideas for your child's party! You can start them off by grabbing some plain white t-shirts and paint.
Let everyone decorate a shirt however they want, so they'll have a remarkable memory of the day plus a keepsake that they can wear again!
If you don't want to do the shirts, there are many other ways to incorporate DIY into your kid's next birthday celebration. For example, you can offer to let each child decorate their own cupcake or ask them to help create the birthday cake! 
You can also have the kids decorate their goodie bags together, which is a great way to get some craft time in with them!
It's all about letting your kid's creativity shine and encouraging it throughout the party. Your kids will love feeling like they're an essential part of making their day special.
No matter what you do for this birthday party idea, it's sure to be one that they'll never forget. Plus, if there are any arts and crafts supplies around the house collecting dust – now would be a fantastic time to break them out! 
An indoor soccer birthday party.
If you have a kid who loves soccer, an indoor birthday party is a perfect idea for them. You can host it at your own home or try to secure a location like an empty gymnasium so they'll still get all of the benefits of playing sports indoors.
Invite friends and family over to watch their game and offer up some snacks so everyone will feel comfortable throughout the day! It's easy to take care of everything yourself by using paper plates and plastic silverware instead of doing dishes afterward, too. That way, you won't need much extra help from anyone else – just make sure there are enough refreshments on hand!   
It doesn't matter what kind of sport your child likes either because this could work with any of them. If they're a fan of basketball, you can host an indoor birthday party at the gym and let everyone play games together!
When it comes to finding locations for your kids' next birthday party, think about what would make them happiest.
A spa birthday party.
If you have a daughter, she might enjoy an indoor birthday party that's more relaxing and less active than the one mentioned above. For this idea, all you'll need is a location like your own home and some supplies to make it feel more spa-like. You can even offer up healthy snacks for kids, like smoothies or fresh fruit cut into fun shapes!
Of course, you don't have to host this type of birthday party yourself – there are plenty of places where they could hold one instead. Since the purpose is to create a relaxing atmosphere, an actual spa would be great to host the party. They could even offer extra services like massages and manicures so everyone can feel relaxed at their own birthday celebration! 
No matter what birthday party venue you choose for this type of birthday party – it's sure to make them happy and allow them to spend time with loved ones while also getting pampered like never before. 
If this idea sounds perfect for your child's next birthday party, make sure to plan ahead so you can book the location of your choice! It's easy to get overwhelmed when planning a party, which is why it helps to have plenty of inspiration and ideas on hand. There are also hundreds of party supply stores that offer everything from invitations to decorations – making this an idea that could work for kids all across the country. 
For the birthday party, there are other things to consider:
Personalized songs with the birthday child's name in the lyrics. Check out Friendly Songs
Special treats for each guest to take home in their goodie bag after the party is over.
Customized invitations that matched the theme of the party.
Unique birthday party decorations that fit into your chosen theme and color scheme.
A special birthday cake decorated with the child's favorite characters or colors.
Digital invitations that you can send out to guests in mere seconds! This is an excellent idea for parents who are short on time but still want their kids' friends to know when and where the party will occur.
Conclusion.
Birthdays are a time to celebrate with family and friends. Whether you have a backyard party, pool party, or even an indoor kids' birthday celebration, there are so many fun ideas out there for games and activities to make the day extra special. In this post, we shared some of our favorite birthday party ideas that will help you plan the perfect event for your child's next big day!
Comment below with your favorite birthday party theme. We'd love to hear what you think!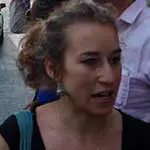 Marcella Raskin is the founder & editor-in-chief. She is a passionate and articulate writer who has dedicated her life to studying human potential. She has studied Cognitive Behavioral Therapy, Life Purpose Coaching, Group Life Coaching. She loves helping women (and men) explore themselves through writing, which allows for an exploration into one's thoughts on entrepreneurship or personal development topics such as mindset-shaping techniques that can positively shape someone's perspectives about themselves when they don't think it could ever happen! She practices sports and has studied Exercise Physiology. She is married and the mother of two girls.