Life is challenging and, at times, can be a bit exhausting. That's why people turn to movies to escape their reality and to entertain themselves.
But sometimes, these sources of entertainment can provide answers, answers that can leave a mark on your life and provide direction when you need it most. I decided to write this article on 10 movies that gave me what I needed. Each of these movies has the potential to create better thinking and inspire change. Add them to your collection, and you will change forever too. 
I have provided the summary and relevant links to these ten timeless movies below:
Into the Wild.
The Truman Show.
The film is about a man whose life is on a TV show. In this 21st century, when the rapid development of technology is both awe-inspiring and terrifying, this film is more relevant now than ever. It is a film with many statements about our current social organization and, therefore, technology's place in it. It makes us believe in our freedom, choices, and, hence, our activities' purpose.
Ultimately, I think The Truman Show can remind us that we need to question the truth presented to us. We need to question every claim that is being made and examine it to seek reality in everything. So, for people around us who immerse themselves in the pretentious world of social media or waste hours looking at screens, this film may open their eyes.
Director: Peter Weir
The Shawshank Redemption.
The Shawshank Redemption can be a story of hope, a narrative of life, and a portrait of perseverance. It teaches us the way to choose ourselves even when we are at our lowest. It shows us how to adapt to any situation and make the best of it and the value of friendship.
It explains how Andy Dufresne tries to deal with the inmates of Shawshank Prison, how the walls of Shawshank Prison enclose them as a family, how they learn to care for each other, and how to keep doing productive things even when it seems impossible. But ultimately, the film tells a timeless story of hope. Because, according to the film, "Hope can be a good thing, perhaps the simplest of things, and nothing good ever dies."
Director: Frank Darabont
It's a Wonderful Life.
This movie is arguably a classic that continues to be one of the most-watched movies every Christmas in the United States. "A Wonderful Life may not be deeply complex or sublime as a story, but it has some extraordinary moments at its core.
It shows us how our lives are defined by our connections and by the differences in the lives of the people around us. It celebrates friendship and family and each element that make our lives: 'wonderful.' These are the elements that matter – not wealth, not power, not authority, but the people in our lives who care about us.
Director: Frank Capra
The Pursuit of Happyness.
This film is a story about a father and son's difficult journey through life. It is based on a true story; the story of stockbroker Chris Gardner, who once had nothing to eat and no house to live in, and now runs his own international holding company with offices in several states and leads a prosperous life.
It's a truly inspiring film that carries tons of life lessons. It teaches us never to give up our responsibilities in life. It inspires us to be advocates of our dreams. It shows us how we should never hold back because of the opinions of others. Ultimately, this film leaves us with a positive attitude and tons of inspiration.
Director: Gabriele Muccino
The Intouchables.
A true story also inspires this film. Here we see an aristocrat who is disabled after a paragliding accident and hires a poor young man as his helper. We see these two very different men develop a loving friendship in front of the crowd.
It is touching, funny, and true. It offers us a valuable reminder that you can't assume anything about anyone just by judging their wealth, education, or physical abilities. The open and trusting relationship of the two main characters, Philip and Dries, shows that race, status, and disability should not be barriers to understanding and unconditional friendship.
Tells us that disability does not have to prevent a person from finding love. Overall, it inspires us to be open-minded people with a positive outlook on life.
Directors: Olivier Nakache, Éric Toledano
My Dinner with Andre.
In this fascinating film, actor, and playwright Wallace Shawn sits in a restaurant with his friend, filmmaker Andre Gregory, and they talk for nearly two hours. That's all there is to the film. I know that it sounds exhausting.
But I find it one of the most compelling films ever made. Throughout the film, the conversation moves through themes like love, death, money, and the superstitions in between in a fascinating way. Ultimately, it leaves you with two very opposing perspectives on life and keeps you thinking for days afterward.
Director: Louis Malle
The Before Trilogy.
This is a romantic film (trilogy), a story about how we love, why we love after we have loved, what we love, and all that can be loved. Three films together span 18 years with just a few compelling conversations between two completely different people that will make you think and reconsider your ideas about love and life all over again.
Besides being a tremendous experience as a film, this movie can influence your life decisions for the better and make you appreciate the sweetness of loving a little more.
Director: Richard Linklater
Waking Life.
For millennia, mystics worldwide have believed that life can be a dream whose spiritual purpose is to be awakened. Filmmaker Richard Linklater has created a philosophical masterpiece dedicated to this same message with the film Waking Life.
This film tirelessly asks the questions with the seriousness of a true seeker: 'What is this about? What is the meaning of life? What are the nature of reality and the dreams?" The film not only asks but also tries to find the answer.
Moreover, it presents a visual style unlike any other animated film ever made. Therefore, this film may be a treat for those interested in our existence. For others, it would be a bit tedious, but it is still an honest film.
Director: Richard Linklater
The Theory of Everything.
This biopic about Dr. Hawking is undoubtedly one of the most inspiring films ever made. The film perfectly presents all aspects of Professor Hawking's life. His life, passion, thoughts, and humor are all strung together like pearl beads on a necklace.
The film shows that even the greatest minds that have ever lived had their weak moments when they were broken, lost, and hopeless, but they kept going, which set them apart from the rest of the crowd.
Our dreams are not the only ones we have. We share them with our friends and family, and ultimately love is the force that makes us keep going on no matter how hard life seems.
Director: James Marsh
Conclusion.
So, here are my recommendations for ten strong films to encourage you. They will inspire you with new thoughts, directions, and even dreams if you view them openly and with a positive mindset.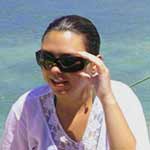 Joanna Perez is a Certified Cognitive Behavioral Therapy Practitioner, a passionate blogger, writer, traveler, wife, and mother of one boy. Joanna loves to share her thoughts on parenting, health, wellness, and lifestyle.
She is a Certified Women Empowerment Life Coach and has done courses on Life Mastery, Happiness, Health, and Success. She also has studied Neuroscience for Parents and took the Skilled Helper Training Course.
She believes in helping people become the best version of themselves and strives to provide quality informative and inspiring content. She loves animals, especially her two cats, and can often be found taking photos of them as they pose for the camera.