Do you ever feel like you're not entirely living up to your full potential when it comes to your sex appeal? Like you could be doing more, looking better, and feeling more confident in your skin? It's time to change that. Here are a few simple tips to help you become the sexiest version of yourself.
Love yourself first and foremost.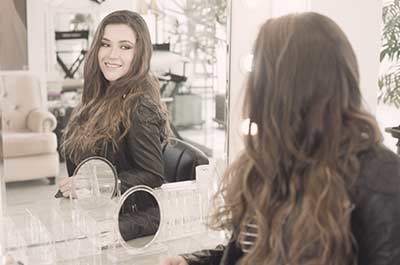 It'll be easy to show your sexiness when you love yourself because you won't have any insecurities holding you back. If you have a hard time loving yourself, here are some steps to help get you started:
Make a list of all the things you like about yourself.
Every day, look in the mirror and tell yourself at least one thing that you like about your appearance.
If you don't love yourself or have trouble finding things to like about your appearance, start by thinking about everything you DO like. Everyone has something about them that they enjoy, so focus on those things and find ways to love yourself more.
If you still have trouble finding things to like about yourself, it might be helpful to express how you feel in your journal or with a friend. You don't have to suffer alone, and keeping those feelings bottled up inside won't make you feel any better.
Use your creativity to surround yourself with images of what you find to be beautiful. Whether it's nature, art, or even photos of people who look like you, if you surround yourself with beauty, you're more likely to appreciate it and take steps towards loving yourself!
Get a new haircut or style that makes you feel attractive.
Your hairdo is the first thing people see when they look at you, so it should be a reflection of your personality and inner beauty!
If there's one thing that can make you feel like a completely different person, it's a new hairstyle. A simple change to your hair can boost your sex appeal and make you look like an entirely new person. Whether you go for a bold, edgy cut or something more classic and sleek depends on the kind of image you want to project.
And don't forget about the new hair color! Changing your hair color is a lot less permanent than a haircut, and it's a great way to feel sexy and refreshed. Are you a redhead, blonde, or brunette?
Are you going for a daring pink or more of a subtle purple-grey hue? Just remember that hair color is temporary and will wash out with time. It can't change your personality or bring you new friends, but it's still pretty damn sexy!
Boost your confidence.
Confidence is sexy, period. It's what makes you stand out from the crowd, and it's the only way to make a good first impression with someone new. Whether you're at work or meeting new people, there are many ways to be confident in yourself every day!  
Here are some simple things you can do to boost your confidence:
Look people in the eye when you talk to them. Don't cross your arms or turn away from them. It's important to give others your full attention when they're talking, which is much easier if you look at them head-on!
Smile at strangers. You don't have to smile all day long like a psychopath, but giving someone a genuine smile when you make eye contact is a great way to show that you're comfortable with yourself and open to new people.
Walk tall and proud. Just because you aren't wearing heels doesn't mean that it's okay to slouch! Stand up straight and look ahead instead of down at the ground. You can increase your height by 1-2 inches just by how you carry yourself!
Take up space. I see this happen all the time when people are seated on public transportation. They curl up in their seat and make themselves as small as possible instead of taking advantage of the empty seats around them. If there's room, go for it!
Dress for yourself, not for others.
There is nothing wrong with looking sexy. There shouldn't be anything wrong with dressing up to impress someone or looking attractive to someone else. If you're comfortable, then it shouldn't matter. Yes, there are ways to be sexy without being too revealing. There is also nothing wrong with wearing more revealing clothes or dressing so that others might find sexy.
Only you know if the clothes are right for you. If they give off a sexy vibe but make you feel uncomfortable, maybe try something a little different. It's all about what you feel sexy in, not what someone else thinks is sexy on you!
If you're constantly worrying about what other people think, it makes you a lot less attractive to the people who really matter. When in doubt, wear something that makes you feel good and ignore what anyone else says about it!
In this day and age, there's absolutely nothing wrong with looking sexy. You don't have to dress like a nun or hide under frumpy sweaters—all you need is the confidence to wear what you want when you want, even if that means wearing next to nothing! Just make sure it's something you're comfortable in, and you'll instantly feel better about yourself.
Be comfortable in your own body.
The most attractive thing there is can be someone's sex appeal is their comfort with themselves and their body. It shows that not only are they confident in who they are, but that they're comfortable with exploring different sides of themselves as well!
It can take some time to get into your skin and be comfortable with the person you've turned into after years of life experience, so don't give up if you're working on it!
It's an ongoing process, but being comfortable with yourself is one of the sexiest things there are.
Don't be afraid to flaunt what you've got – own it!
At the end of the day, as long as you're not wearing your birthday suit or going out in public naked, there's nothing wrong with showing off what you've got.
Everyone has different parts of their body that they like and don't like about themselves, but it should never keep you from showing them off! It takes a lot of guts to be confident and sexy all at once, so it pays off when you own the skin you're in!
If you're comfortable in your skin and with who you are, the right clothes will help to emphasize that and bring out your sex appeal.
Don't get hung up on small things – nobody is perfect! It's not going to kill you to show a little bit of skin every once in a while. And that goes for men too!
Wear makeup that enhances your natural features.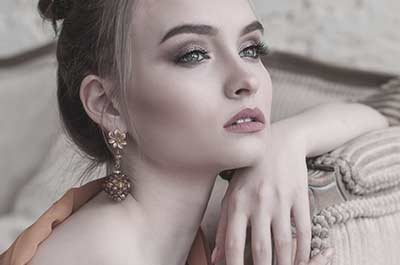 If you're not comfortable wearing makeup, that's just fine too! It's all about what you feel good about. Just remember to choose your makeup carefully.
If you're not sure what works best with your skin, ask someone who's an expert! A great place to start is with a makeup consultant at your local department store. They'll give you samples to take home, so it's a great way to test different looks before you commit to anything!
If you can pull off a smoky eye, that's great! If not, save the smokey look for nights out and rock an eye shadow that shows off your natural beauty during the day. Don't go overboard on the glitter and bronzer; you don't want to look like a disco ball!
Be yourself.
It sounds a little cheesy, but it's true! When you're being your genuine self and not trying to impress others or fit into a certain mold, you'll realize that people will appreciate the real you and notice your sex appeal.
Figuring out who you are, takes time, and it's okay if you're not that confident in yourself yet. It just means that it'll take a little extra effort to show your best self, but trust us, it'll be worth it!
Once you feel like you know yourself, don't ever change yourself for someone else. Just because you meet a girl or guy who you really hit it off with doesn't mean that you have to become a different person to get them. When the right person comes along, they'll like you for who you are and won't want to change you!
Be creative.
A creative person is someone who knows how to stand out and bring something new and different to the table. Creativity is one of those things that can never go out of style, so even if it's "uncool" to be creative, don't ever let that stop you!
If you can do something with your hair that's different, try it! If you're great at art or music, put your talents to good use. Creativity is attractive because it shows that you're not afraid to express yourself and go outside the lines.
Exercise regularly.
No explanation is necessary! But seriously, everyone knows that regular exercise is essential, so it's easy to see why it'll make you feel more confident and sexy.
Keeping your body in good shape is vital for a lot of reasons. Not only will it feel great to have an active lifestyle, but it can also boost your mood and confidence!
Don't go overboard, though! Working out too much and not allowing yourself to rest and recover is terrible. You'll feel better about your body if you take time off to give your body some time to heal.
When exercising, remember that it's not all about the results you see in the mirror. Going for a walk or jog is great, but don't forget to work on strengthening your body too. It's not all about physical attraction; it's about being healthy!
Conclusion.
Once you get in the right mindset and feel comfortable with who you are, it'll be a lot easier to build up your confidence and show off your sex appeal.
Being sexy and feeling confident is about so much more than just how you look! But the right clothes will help take your look to the next level, which means that it's okay to experiment with fashion and makeup!
We hope you enjoyed reading this advice article!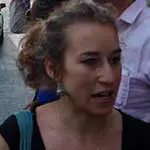 Marcella Raskin is the founder & editor-in-chief. She is a passionate and articulate writer who has dedicated her life to studying human potential. She has studied Cognitive Behavioral Therapy, Life Purpose Coaching, Group Life Coaching. She loves helping women (and men) explore themselves through writing, which allows for an exploration into one's thoughts on entrepreneurship or personal development topics such as mindset-shaping techniques that can positively shape someone's perspectives about themselves when they don't think it could ever happen! She practices sports and has studied Exercise Physiology. She is married and the mother of two girls.