If you're like most women, you may feel anxious and uncertain about networking. You may not know what to say or how to connect with others. But don't worry; we've got you covered! In this post, we'll share networking tips to help you expand your network and advance your career. So read on and get ready to take your networking skills to the next level!
Start by identifying your goals.
Networking can feel daunting, especially if you're not naturally outgoing or if you're introverted. But it doesn't have to be a painful process. The key is to start by identifying your goals. What do you hope to accomplish by networking? What do you want to achieve through networking?
Do you want to find a new job? Expand your professional contacts? Connect with potential clients? Knowing what you want ahead of time will help you focus your efforts and be more successful. 
Once you know what you want to get out of networking, you can start developing a strategy. For example, if you're looking for a new job, you might focus on connecting with people who work in the same field or have hiring authority. If your goal is to expand your professional network, on the other hand, you might focus on connecting with people who can provide advice, mentorship or introduce you to new contacts.
Regardless of your goals, taking the time to identify them will help you make the most of your networking efforts. Networking can open up many opportunities, from finding a new job to making valuable connections in your industry. So don't be afraid to put yourself out there and start building your network today.
Find groups or events that align with your goals.
There are plenty of networking events happening every day, so you're sure to find something that's a good fit for you. Attend one of these events and introduce yourself to as many people as possible. You can also join LinkedIn groups that relate to your field of interest. Once you've identified a few potential contacts, request a meeting. 
Networking isn't just about finding potential contacts or expanding your network – it's also about strengthening existing relationships and staying engaged with the people you already know. It will help you stay top-of-mind and may even help you uncover new opportunities.
Attending events and participating in discussions can give you access to valuable resources and connections. Networking can also be a great way to learn about new opportunities and gain valuable insights into your industry. When attending to meet new people and build relationships, networking events can be highly beneficial for your career. 
Put your best foot forward.
In the business world, first impressions are everything. So, when you're meeting someone new, make sure you're representing yourself in the best possible light. Dress professionally and for your body shape, make eye contact, and smile. You want the other person to remember you as someone confident and friendly.
Similarly, when you're networking, you must be mindful of how you present yourself online. In today's digital age, potential employers are just as likely to find you on social media as they are in person. So, make sure your online presence is polished and professional.
Regularly update your profile photo, post interesting articles and blog posts, and positively engage with others. By taking these simple steps, you'll ensure that you're always putting your best foot forward – no matter what situation you find yourself in.
Be authentic and genuine in your interactions.
People can tell when you're being fake, so it's important to be yourself. Networking is about building relationships, so focus on creating meaningful connections. One way to do this is to build relationships rather than simply exchange business cards. Seek out opportunities to have deeper conversations and get to know people on a personal level.
You should also be prepared to offer help and advice without expecting anything in return. By taking a genuine interest in others, you'll be more likely to build lasting professional relationships. And who knows? You might meet someone who will help you take your career to the next level.
Follow up.
Once you've made some connections, remember to follow up!
This is often where people fall short; they attend an event and make some great connections but never follow up afterward. Following up after meeting someone is essential to turn them into a contact. Send a quick email or LinkedIn message thanking them for their time, and mention something you discussed.
Here are some tips:
When connecting with someone on LinkedIn, personalize your message and explain how you know each other. This will make it more likely that they'll accept your request and respond to you.
Once you've connected with someone, don't hesitate to ask for advice or information. Most people are happy to help if they can; this is a great way to build relationships.
And when reaching out, make sure you're concise and direct. People are busy and don't have time to read long emails, so get your point across quickly!
Be bold and follow up multiple times if needed. It may take a few attempts before someone responds, but don't give up – eventually, they should get back to you.
Prepare before attending events.
Being prepared will make you feel more confident and help reduce nerves. So, if you're attending an event where you'll be networking, there are a few things you can do to prepare ahead of time:
Take a look at the event website or social media page to see who will be in attendance. If there are any specific people, you would like to meet, reach out to them in advance and let them know you'll be there.
Read up on the topic or speakers who will be presenting so that you have something interesting to say when the conversation starts.
Having a few conversation starters and questions in mind will help you mingle and get to know other attendees.
Remember to bring your business cards!
By taking these steps, you'll be able to make the most of your networking opportunities and build relationships that can benefit your career.
 Be prepared with a 30-second elevator pitch about who you are and what you do.
Make sure that your profile is up-to-date and professional. 
It's vital to ensure your profile is up-to-date and professional before reaching out to potential connections. Take some time to review your profile photo, headline, and summary, and update them if necessary. You should also look at your list of skills and endorsements and add any new skills you may have acquired since you last edited your profile. Make sure to emphasize your strengths and showcase what makes you unique.
Consider adding a profile video to help people get to know you better. Finally, remember to add a call to action to your profile. Invite people to connect with you and ask them for recommendations or referrals. This can help you build up your network even further.
By taking these simple steps, you can ensure that your profile accurately reflects your skills and experience, making it more likely that you'll make a positive impression on potential contacts.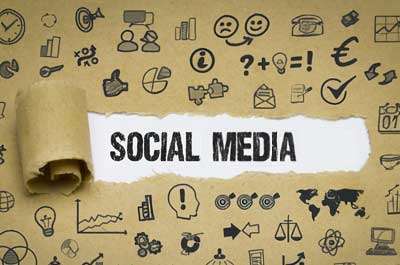 Social media is a great way to stay on top of the latest industry news and trends. Follow people and organizations in your field, and keep an eye out for any interesting articles or announcements that could be relevant to your career.
Doing this lets you establish yourself as an expert in your field and stay up-to-date with the latest developments. You can also use social media to connect with industry leaders and get advice, which is a great way to grow your professional network.
Use keywords in your profile to make it easier to find.
When someone is searching for someone with your skills and experience, they may not know your name. Instead, they'll use keywords to search for potential connections.
Adding relevant keywords to your profile makes it easier for recruiters or potential employers to find you. This could result in job opportunities that you wouldn't have found otherwise!
You can also use keywords when networking to ensure your conversations go further. For example, if you mention that you have experience with a specific software program, include the name of the software in your conversation – this will help potential contacts remember who you are and what you do.
Remember that you have something valuable to offer!
Networking can be intimidating, especially if you feel like you have little to offer. However, it's important to remember that everyone has something valuable to contribute to a conversation.
Think about the unique knowledge and skills you have, as well as any experiences or achievements that make you stand out. Focus on these qualities when networking, and emphasize what you can offer rather than what you want in return.
Stay positive and confident, and don't be afraid to reach out. Networking can help you build meaningful connections and take your career to the next level. With the right attitude and a few simple steps, you can make the most of any networking opportunity!
Conclusion.
Networking is an integral part of career success and an essential component of personal and professional growth. You can make the most of any networking opportunity by crafting an engaging profile, staying up-to-date on industry trends, using keywords to increase visibility, and remembering that everyone has something valuable to contribute. With the right attitude and a few simple steps, you can establish yourself as an expert in your field and build meaningful connections to take your career to the next level. Good luck!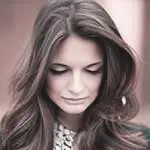 Gabrielle J. Smith is a Human Resources professional, writer, blogger, and mother of three. One of her hobbies is educating herself (and others) about job hunting and resume writing. She has helped many people through her career and continues to share knowledge with the masses in order to help them gain meaningful employment. One of Gabrielle's favorite subjects is what she has coined "resume tricks," and she says there are many of them. She has been blogging for the last four years, and her advice has been featured on many important sites in order to help job seekers in their searches. Gabrielle's advice is always sound and to the point, and she shows no sign of slowing down.