If you're a mom, you know it can be tough to balance your job with your home life. But it's not impossible! Here are some tips to help you manage your time and responsibilities. Plus, don't forget to take some time for yourself, too! You deserve it.
Make a schedule and stick to it.
No matter how busy you are, take the time to schedule your family's calendar for the week. Include mealtimes, activities, and homework sessions. Then, map out your own schedule on the side. Make sure you dedicate enough time to getting both jobs done well.
It's tempting to wing it from day to day, but taking the time to make a schedule will save you time in the long run. Sit down with your family and map out your week. Be realistic, but try to schedule some time for yourself and your spouse.
It's also important when making your schedule to allow yourself some "downtime." Schedule some downtime when you can check emails or do online shopping. But also try to plan a few breaks for exercising and socializing with friends.
Don't try to do everything yourself.
It's easy to feel like you have to do it all on your own. After all, if something needs doing, nobody will do it for you, right? Wrong!
Be honest with yourself about what's realistically achievable. If you've got to get dinner ready and help your kids with homework, ask your spouse to help. If you need to take care of the groceries or pick up something for dinner that night, ask a family member to help you out.
Many people value independence but don't push it too far. You can always ask for help!
It's also great if one of your children can take on extra responsibilities around the house while you're gone. Even young kids can learn how to set and clear tables or load clothes into the washer/dryer–things adults usually do anyway! Don't be afraid to ask for help.
If you're having trouble juggling everything, don't hesitate to ask your spouse, mother, or friend for some assistance around the house. You might be surprised how willing people are to pitch in! Remember that you don't have to do it all yourself. Letting other people help will free up more of your time and energy so you can concentrate on doing your job well–and living life too.
Create an office space in your home.
If you work remotely, one way to make it easier to balance work and family life is to create a space where you feel comfortable working. This can be an office in your home or even just a corner where you can set up your laptop.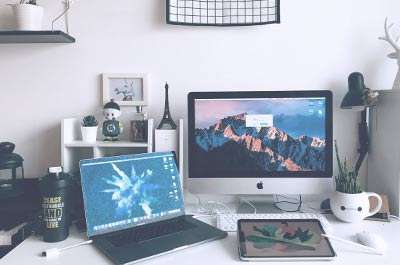 Make sure it's a place where you can concentrate without being disturbed. This will be your space to keep your office supplies and files. It's also a good idea to invest in a computer with a large screen for working from home.
Another helpful tip is to decorate your workspace accordingly. For example, if you find yourself working better in a minimalist environment, go with white or cream-colored walls and furniture. If you work better when you're surrounded by nature, add some plants.
Add personal touches that make you feel comfortable while working. It doesn't have to be fancy, but it should allow you some peace and quiet.
This is your space to work. Make it somewhere you can concentrate on your job without being distracted by family members coming in and out. If possible, get a door that closes so your family knows not to disturb you when they come in.
Get a babysitter.
It's a good idea to have a regular babysitter who can take care of your children when you need time off. It will also help your children get used to being away from you.
A good sitter will take care of the kids while you're at work, giving you peace of mind so you can focus on your career or yourself.
You might not know anyone with the free time and availability to be a regular sitter, but try asking people you trust for help. You can also look around online or drop in on local sitter agencies. Make sure to use a reputable sitter and trust your instincts when choosing the right one for your family.
Even if you can't find a regular sitter, you can try asking a friend or relative to watch the kids now and then. Having some extra time away from your children doesn't have to be a bad thing. It's an opportunity for your kids to spend some special time with another adult.
Make time for your family.
It's easy to take everything for granted when you feel pulled in different directions all the time, but don't take your family for granted. Schedule time for them, even if it's only a few hours each week.
Make sure to set aside some time for your spouse and kids–even if they have to share! Having dinner together or watching a movie in the evening are great ways to spend time with your family.
Don't neglect your children and spouse just to get through your workday. It's essential to make time for them even if you're exhausted or stressed out. Your family should be your top priority.
Keeping your family happy is the key to keeping stress levels manageable. Try to work out a schedule that works best for everyone in your family, including yourself.
Take advantage of technology.
While it's great to have face-to-face meetings with clients, that doesn't mean you always have to be in the office for them! It has become increasingly common in recent years for people to operate remotely or hybrid.
Staying connected through email and phone calls might help you stay on track with your job even if you're not physically present every day–just make sure to keep communication clear and professional.
Also, don't forget about video conferencing! You can set up a virtual meeting room that allows people to join from any location (even home!) using their computer or smartphone.
You can communicate with coworkers and clients remotely, so you can stay on top of your game while still having time to spend with your family. This new technology will help you stay connected even when you're on the go, so take advantage of it!
It's a great way to stay in touch with coworkers without having to put in eight hours at the office.
You can look into smartphone apps that offer video conferencing. There are many different apps available in the App Store and Google Play that you can use for free or for a small charge, depending on what they offer.
Stay healthy and energized.
Working how you want–when you want is great, but you still need to take care of your physical and mental health.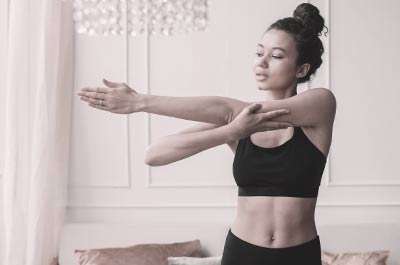 It may be easier said than done, but make sure to set aside time to exercise and eat healthily. Try going for a walk or jog after work, or schedule a weekly gym session with a friend, so you don't skip it.
Healthy food and plenty of sleep will go a long way to keeping you balanced throughout the day.
Remember that it's vital to take care of yourself while balancing Mom's life with your career!
You can't be at your best if you're not feeling well, so get plenty of rest and keep your body healthy by eating nutritiously and exercising regularly.
It's ok to say no sometimes.
You want to help people, but your work shouldn't suffer just because you're the nicest person in town. Saying no is ok!
Sometimes it feels like we're expected to do everything all the time, but nobody can do it all! Saying yes when you really want to say no won't help you, so stand up for yourself.
If you don't have time to help your mother paint her kitchen this weekend, explain that you're busy with work instead. You'll feel better about being honest and proud of having a great work ethic.
Be clear with your boundaries and stick to them! You don't have to be everyone's best friend, but you should always do what's best for you and your career.
Take some time to relax.
Balancing work and family responsibilities can be difficult, so it's important not to forget about yourself.
When you come home from work, don't just collapse onto the couch and watch TV or surf the internet. Try to find a few minutes every day to do something that makes YOU happy.
Whether it's cooking your favorite meal, taking a bubble bath, or reading a chapter of your book, make yourself a priority and leave some time in your schedule for personal enjoyment. Even if you only have five minutes before the kids get home from school–use them! You deserve it!
Make a list of priorities.
Not everything can be done all at once, so you must prioritize your responsibilities. Think about what's most important and take care of that first–then move on to the next thing.
Don't worry about the less important things until they become a priority!
You can't accomplish everything at the same time. No one expects you to! Make a list of the most important tasks you have to complete this week, and make sure to get those done first.
You can't do it all! Instead of trying to be perfect at everything, make a list of priorities for each area of your life: job, family, and personal interests. As much as possible, try not to let any area suffer because you're spending too much time in another.
Conclusion.
Comment below and tell me how you balance mom life + career. I am looking for inspiration and new ideas! Be sure to share your story in the comments below so we can all learn from each other's experiences. You never know who may need some help or encouragement with this topic but is too afraid of asking!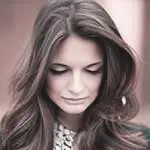 Gabrielle J. Smith is a Human Resources professional, writer, blogger, and mother of three. One of her hobbies is educating herself (and others) about job hunting and resume writing. She has helped many people through her career and continues to share knowledge with the masses in order to help them gain meaningful employment. One of Gabrielle's favorite subjects is what she has coined "resume tricks," and she says there are many of them. She has been blogging for the last four years, and her advice has been featured on many important sites in order to help job seekers in their searches. Gabrielle's advice is always sound and to the point, and she shows no sign of slowing down.