If you're looking for a babysitter, then it's likely that you've either tried your best to find someone or have given up. With new parents and people with demanding careers, the babysitting market has become increasingly competitive. It can be tough to balance work, family life, and social activities when there just aren't enough sitters around! But don't worry—we've got some great alternatives for you in this blog post!
Find out what daycare centers and preschools offer after-school programs.
Try to see if daycare centers or preschools have after-school programs. Many of these programs are not formal, so you could always call to see what's available. After-school programs are a great alternative to babysitters when you need someone to watch your child. They're typically cheaper than babysitters and easier to book too!
Try calling around your area to see what's available. Several preschools and daycare centers offer after-school programs for kids – it never hurts just asking about availability at their school too!
Take turns with other parents in the neighborhood and share babysitting duties.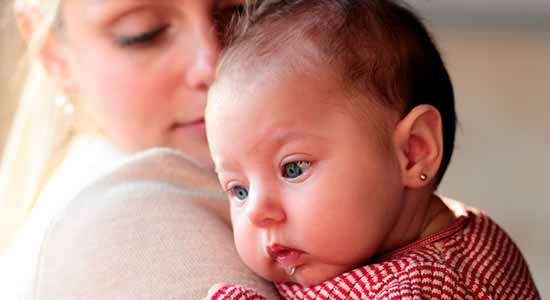 Parents should try to do their part and help each other out. If you know any parents in your area with kids around the same age as yours, then why not offer to watch theirs in return for them watching yours? 
You can even offer this to families in your neighborhood. If you don't know any parents personally, try asking around at preschools and daycare centers – these places are often filled with other parents looking for babysitters too!
The benefits of sharing babysitting duties among local families include having fun socializing while also getting out of the house – not to mention it's free too!
Don't give up hope just yet if you haven't found anyone through these alternatives either—you never know who might come along when least expected…
Use an app like Care.com to find a babysitter.
There are tons of apps out there that can help you connect with other parents in your area. The best thing about these kinds of apps is that they're super easy to use – simply search online and see who's available nearby!
If you haven't found someone through the alternatives we mentioned, then look at Care.com or another similar app – it never hurts to have more options on hand, either!
These apps make finding a sitter really simple—just sign up, create an account and start connecting with other local families immediately. 
You might just be surprised at who you can find on apps like that!
Use a Nanny Share Service.
Nanny shares are becoming more and more popular as people realize the benefits of splitting childcare costs with other families.
You can find your ideal nanny share by posting an ad online or searching through available listings on sites like Nanny Lane.
Nanny shares are a great alternative to babysitters and daycare centers – if you find the right family, then it could end up saving both you and them money!
Not only do you gain access to experienced, vetted babysitters, but because there are so many families using the service, you can be sure to find someone who is available at a time that works for your schedule!
Find an au pair agency in your area.
An au pair is a live-in nanny that can help with childcare duties in exchange for room and board.
If you're lucky, then there's a good chance your city or town has an au pair agency nearby—these agencies often have complete lists of local families available to babysit too!
Calling up an agency like Au Pair America could be the best way to find someone to help with childcare duties. You can find au pairs and nannies who fit your criteria – all you have to do is contact them directly!
An additional benefit of using an agency like Au Pair America is that they are experts in finding babysitters. They will help every step along the way, so it's always best to give them a call first before searching for yourself. 
You'll be surprised at how many families use these services, too—we recommend checking out their website for more information on options available in your area!
Hire a retired person – they're often looking for work.
Retired people are always looking for additional ways to earn money – and babysitting is a great way to do just that!
You can find retired individuals by posting an ad online or asking around at retirement homes in your area.
Retirement homes often have a list of available people who are looking for work – they're usually more affordable than most other options and can be a great way to save money!
They know all kinds of tricks from their years working with children, so it's safe to say any parent would feel completely comfortable leaving them alone with the kiddos while running errands.
Hiring a retired person to help with childcare duties is excellent for your kids—an older babysitter might be the right fit if you need someone who can offer more mature, disciplined supervision. 
"Parents' night out" in your neighborhood.
Some communities offer " parents nights out " to help parents have a night of peace and quiet. This is an excellent way for you to get a chance to go on a date with your partner or just enjoy an evening at the movies! The best part about this idea is that it's completely free—all you have to do is register with your local community center or school!
Parents' nights out are a great way for parents to get some time alone while still having quality childcare. You can find these events by asking around at schools, churches, and other community centers in your area. Parents will often volunteer their babysitting services, too – so it's always nice when everyone pitches in! 
Not only does this save money on hiring someone, but it also gives the kids something fun to look forward to (and they might even make new friends along the way). Don't be afraid to ask if there are any upcoming dates available either – perhaps an event like this could work well with your schedule?  
You can check your community Facebook page, local parenting group, or even Craigslist for events like this near you too. Make sure not to miss any opportunities by checking around regularly! 
"Parents' morning out" events in your area.
Parents' mornings out are a great way for you to get some time off while still having the peace of mind that your kids are under supervision. These programs usually offer an assortment of activities such as craft projects, storytimes, and more! Often these events are free for parents, so it's always worth checking around to see if there is one in your area!
Parents' mornings out are a great way for everyone involved. Not only do you get time alone without worrying about childcare responsibilities, but the kids also have fun and make new friends too. This idea works best with children ages five or older since they will enjoy most of the activities available at the event.
It doesn't hurt to check around with local community centers, preschools, and churches either—more often than not, someone can point you in the right direction towards an upcoming date that would work well with your schedule. 
Be sure not to miss any opportunities by checking around regularly – if you need a break and can't find anyone to watch the kids, this is an easy way for parents to get some much-needed time off.
Join a Babysitting Cooperative.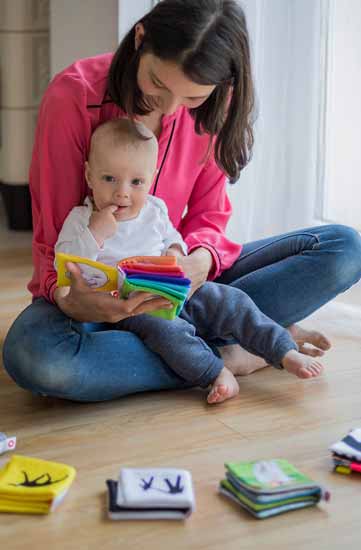 A Babysitting Cooperative is a group of parents who work together to share the responsibilities and costs of babysitting. Parents can trade off watching each other's children for free or at a low cost while also building community among families by getting to know one another (and fostering trust).
 If you have a couple of parents in your neighborhood, consider organizing a Babysitting Cooperative.
To get one started, do the following:
Set up an email list for people to sign up and communicate with each other 
Think about who will take on different responsibilities (like keeping track of everyone's schedules) 
Agree upon guidelines that work best for all parties involved – such as when fees are collected or due by which parent(s), how long participants can "owe" another babysitter time, and what happens if there is no one available to watch the children when it is assigned to someone else, etc. 
The best part? It's free! All you need is a network of families who want to trade babysitting duties (and maybe buy pizza at the end of one another).
Hire an older sibling or family member to watch the kids for you.
Siblings and family members already know each other well, so there is little risk of them having a bad time together.
As a bonus, they'll often be more responsible since you might not trust some strangers to watch your kids!
A babysitter doesn't have to mean hiring someone new – why not ask an older sibling or one of your family members? You can find out what they charge by asking around casually (or if their parents would happen to know), but likely, the cost won't break the bank either way.
Plus, this saves on money and gives the children something familiar and comforting – which makes for excellent childcare, in our opinion!    
Conclusion.
So, there you have it. Ten alternatives to the traditional babysitter that might better suit your needs and budget this time around. Have any of these ideas helped you out? What other arrangements do you use for childcare when a sitter can't be found?
Comment below with your thoughts on what we've discussed today!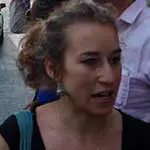 Marcella Raskin is the founder & editor-in-chief. She is a passionate and articulate writer who has dedicated her life to studying human potential. She has studied Cognitive Behavioral Therapy, Life Purpose Coaching, Group Life Coaching. She loves helping women (and men) explore themselves through writing, which allows for an exploration into one's thoughts on entrepreneurship or personal development topics such as mindset-shaping techniques that can positively shape someone's perspectives about themselves when they don't think it could ever happen! She practices sports and has studied Exercise Physiology. She is married and the mother of two girls.