Every morning when you are preparing breakfast for your kids, do they ask for the same thing every day? Does it seem like their appetite is stuck in a rut? If so, it might be time to shake things up! This blog post will share 10 quick and healthy breakfast ideas that may help you get them out of their mealtime routine.
Pancakes.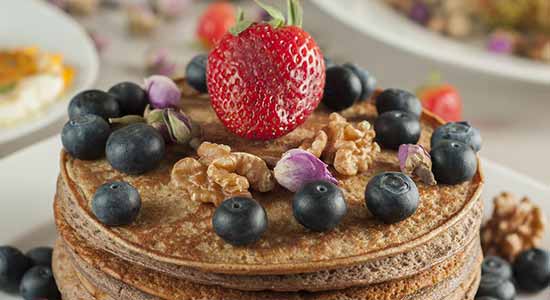 Pancakes are delicious and comforting breakfast food. However, they can be high in sugar and fat if done incorrectly!
To make pancakes healthier, use whole wheat flour instead of white flour (or even better: try using oat or almond flour!), reduce the amount of sugar you put into your batter, and skip frying them in oil by baking them with butter instead.
If you want to add protein to this recipe for an extra boost, consider adding some nut butter that will give it healthy fats and protein from nuts!
If necessary, feel free to cut back on the maple syrup since these ingredients provide plenty of sweetness already. With these adjustments, your kids may not miss those unhealthy pancake breakfasts they used to eat.
Breakfast smoothie.
If your kids are not fans of eating solid foods in the morning, consider whipping up a breakfast smoothie for them instead! This recipe is simple to make and healthy too.
Start by choosing one or two fruits that you know they enjoy, whether it's bananas, strawberries, peaches, kiwi fruit, blueberries, etc., then add some yogurt (low sugar if possible), milk (dairy or plant-based), and finally, ice cubes.
For an extra boost of protein, try adding chia seeds which will give it a nice texture and protein! If you want to save time in the morning, prepare this smoothie at night and put it into a mason jar that can be kept in the fridge overnight.
If your kids enjoy healthy snacks like these, they will feel nourished throughout their active day.
Fruit salad.
Fruit salads are easy to make and simple snacks that you can include in your kids' lunch boxes. They also work excellent as healthy after-school snacks!
Start by choosing some fruits that will go well together—for example, oranges, apples, bananas, etc., then add some berries (raspberries or strawberries) for an extra boost of antioxidants.
For this recipe, it's best not to use fruit juice but instead fresh orange juice, which has less sugar than store-bought juices.
You could even try squeezing the orange yourself, so you know exactly where their food is coming from! This snack may seem like a no-brainer, but many children love them because they get one more way to enjoy their favorite foods while still feeling nourished.
Yogurt with fruit & granola.
Yogurt is a simple breakfast food that almost everyone enjoys! To make it more nutritious, try choosing a plain or unsweetened yogurt and add some fruit to give them extra vitamins.
Try to skip adding sugar to this recipe by choosing plain yogurt. You could even use Greek Yogurt since it has fewer carbs than traditional yogurts! Then add some fresh fruit like bananas, strawberries, kiwis, etc., along with some nuts (almonds, walnuts, etc.) for an extra boost of protein.
If they have a sweet tooth in the morning but want something quick and healthy, this recipe is for them! You can prepare the yogurt in the evening and store it in a mason jar overnight, making their breakfast even easier. This recipe provides all the necessary components to keep your little ones healthy and fueled throughout their schedules!
Breakfast sandwich.
Breakfast sandwiches are an easy way to fuel your kids' day since they contain protein from the eggs and carbohydrates from bread.
Start by cooking the egg in a skillet with some butter, or you can even use avocado oil to make it healthier. Then add their favorite ingredients—avocado, cheese, bacon, etc.—and put them on the bread of choice. For those who love spicy food, consider adding some hot sauce to give it a kick!
For another healthy twist on this recipe, try using gluten-free bread, which is becoming more widely available at grocery stores. This way, they will be able to enjoy their favorite breakfast without feeling bloated afterward. By taking these steps, your kids won't have any trouble powering through their busy day!
Breakfast burrito.
Breakfast burritos are a healthy and delicious way to fuel your kids' day. Start by cooking the egg in a skillet with some butter, or you can even use avocado oil if you want. Then add their favorite veggies like spinach, mushrooms, bell peppers, etc., and some cheese (optional) to the egg. Heat up a whole-grain tortilla, or use corn if you want something gluten-free! Then add your ingredients and wrap it like a burrito, and you're good to go!
If you want to give your children's meals a little kick, consider adding hot sauce or salsa to their meals. You can also make the dish healthier by adding beans, which are a great source of protein and fiber. These burritos are easy to prepare and contain all the essential nutrients your children need to power through their busy day!
Egg muffins.
Egg muffins are a great way to get your child in the morning because they can be eaten on the go. You simply cook up some veggies or meats, add them to an egg, mix them with cheese, spices, herbs, etc.—and bake for about 20 minutes. Kids love helping make these too! To prep ahead of time, you could even cut the vegetables into little cubes before bedtime so that all your dying have to do is grab them from the fridge in the morning and mix them with egg and cheese. You can also make a batch of these on Sunday and then freeze them, popping them out as needed for busy weekday mornings!
Omelet with veggies and cheese.
There is nothing like a good omelet to start the day. It's easy and fast, plus it's packed with protein! You can add whatever veggies you want to your kids' breakfast omelet – spinach, tomato, mushrooms, or green onion.
Just make sure they love them. If not, no point in forcing them to eat something they don't like! Add some cheese, and you're good to go.
If you want to get even more creative, you can make a breakfast sandwich with an omelet. Add some veggies, cheese, and bacon to it for extra deliciousness!
Oatmeal with a handful of raisins, chopped walnuts, and cinnamon.
Oatmeal is probably the most common breakfast. Many people eat it, but most don't know how to make a good omelet and put their own twist on it!
You can find so many different recipes for your morning bowl of oats – from savory dishes like oatmeal with beans or eggs to sweet ones such as this one with raisins and walnuts that we just mentioned. It's straightforward, too: just boil some milk (regular milk works excellent if you're not vegan), add in an egg white, and stir well. Then simply pour over the cooked oatmeal and sprinkle cinnamon on top!
Waffles.
If your kid is crazy about waffles, why not make them healthy ones? You can up the fiber by adding whole wheat flour and reducing portion size to eat fewer carbs. You can also add some protein – like peanut butter or organic yogurt (or both) for extra yumminess! Your kids will be full of energy after eating these delicious breakfast ideas! 
Conclusion.
We hope these 10 quick and healthy breakfast ideas for kids have inspired you to get creative in the kitchen. There are so many different options, from pancakes to oatmeal, that will keep your children full of energy all morning long.
What are your favorite healthy breakfast options for kids? Comment below!
Check out our blog post about the 10 Best Healthy Snacks For Kids for more ideas!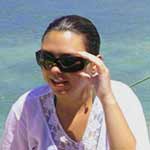 Joanna Perez is a Certified Cognitive Behavioral Therapy Practitioner, a passionate blogger, writer, traveler, wife, and mother of one boy. Joanna loves to share her thoughts on parenting, health, wellness, and lifestyle.
She is a Certified Women Empowerment Life Coach and has done courses on Life Mastery, Happiness, Health, and Success. She also has studied Neuroscience for Parents and took the Skilled Helper Training Course.
She believes in helping people become the best version of themselves and strives to provide quality informative and inspiring content. She loves animals, especially her two cats, and can often be found taking photos of them as they pose for the camera.