Being a parent is not an easy job. There are some common parenting mistakes that every parent makes at least once in their life when raising a child.
Here are 10 things parents need to avoid in order to be successful: 
Not Being Consistent and Firm Enough.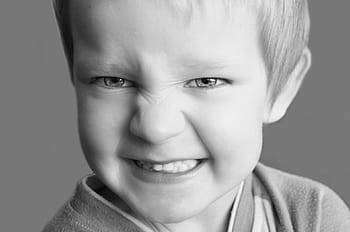 Be consistent with what you say to your children and firmly stand by the decisions you make. Don't be afraid to set boundaries and rules that are clear, consistent, and fair for follow-through. It is important to send a clear message that you have rules and boundaries so your children know what behavior is acceptable and what isn't.
Be consistent with punishments for bad behavior so that you don't confuse them and they don't get mixed messages.
If you say no and then give in and let them have what they want, it sends the message that you don't mean what you say. Be firm so that they learn from their mistakes and change their behavior as a result.
For example, If your child throws a fit in the cereal aisle of the grocery store, don't just say, "We're going home right away", but actually go home immediately. It will prevent power struggles down the line if you are honest about what consequences will follow certain behaviors, even when they aren't always pleasant for you as well…
If you never set boundaries for your children, then how do they ever learn? They might not always like it, but kids need rules and limits, or else they will do whatever they want without thinking about the consequences.
Not Encouraging Independence.
Children need independence. If you're always doing everything for your kids, then they won't learn how to problem solve or be creative. You have to let them try things out by themselves, so they can learn about their capabilities and what boundaries there are in the world around them. 
As children get older, parents need to allow their children more freedom.
For example, being able to go out after school with friends or on playdates without getting a million questions from mom or dad.
They need space to develop social skills on their own. It's okay for parents to encourage their kids to do new things by themselves, such as going shopping at the mall by themselves, without asking for permission every time they want to go. As kids get older, they should be allowed to make more of their own decisions and choices…
Let them grow and develop as individuals.
Don't smother your children, and don't try to live through them by trying too hard to "fit in" with what they like or want to do. You need to let them grow and develop as individuals, and it's important for parents not to hold on too tight so that they can explore the world around them. It can be difficult at times but encourage independence as best you can because it will only benefit the child in the long run.
Many parents tend to be overly protective of their children, especially when it comes to going out into the world on their own.
While a certain amount of protection is good for a child, letting them roam free is important, too, not to mention that it's essential for building up their sense of independence.
Being overprotective often leads children to become more reliant on others instead of developing socially into independent people with confidence in themselves. They will end up taking advantage of you if you are always doing things for them instead of teaching them skills they need to survive outside the home…
Over-schedule them with Activities.
It's good to introduce children to different activities and sports so they can find something they enjoy and feel passionate about. But too much of anything isn't good, and it can lead kids to burn out or lose interest in these activities…
Ensure you don't overdo it when introducing new activities for your kids. Not only will there be a lot of pressure on them to excel in this area, but if they stop enjoying it after a while, then they'll have become accustomed to being involved in too many things at once, which might lead to bad habits or, even worse, depression…
Avoid Giving in to all your Child's Demands.
Parents are often very generous with their children. They want to ensure they have everything they need and often cater to their every whim. Parents tend to over-indulge their kids by giving them what they want without considering whether or not it's healthy for them…
There is no harm in spoiling your children just a little bit, but you shouldn't be giving them anything they ask for just because you can afford it. It will only lead to spoiled kids who expect things handed to them without having done any work for it! If you give your kids the best now, then they won't be motivated enough.
Don't Punish your Child for Everything they do Wrong.
It's important to teach children what they should and shouldn't do in life. While it's okay for parents to discipline their children when necessary, punishing them for every little thing will only lead to problems later on…
Teaching your kids is not about always punishing them when they do something wrong because if you are too strict, then there won't be much room for learning or growth within the child. This can have a negative impact on your relationship in the long run, so try your best to be understanding when it comes to this delicate matter…
Parents need to be more encouraging when it comes to their children's shortcomings.
If a child wants something but doesn't have the talent or skill needed to get it, parents need to encourage them rather than point out what they can't do, which might lead them to develop low self-esteem…
You don't want your kids to grow up without believing in themselves, and that is why it's important for parents not to always tell them "no" whenever they face a challenge. While there are certain things a kid won't be good at, you still want them to grow up knowing that nothing is impossible if they really want it enough…
Don't Compare Their Behavior with Other Kids.
Many parents feel that they need to compare their child's behavior with other children in order to assess how well they are doing. But remember, every individual is unique, and it's important for kids growing up to learn this on their own without being told by others…
Comparing your kid with others will only lead them not knowing where they stand when it comes to certain abilities, which might have a negative impact later on when it's time for a more complex assessment of their skills. It also sets the wrong example because if you compare your child with someone else, then there will be no room for self-development or self-reliance…
Avoid Being Too Strict.
It is important to set boundaries and rules for kids so that they learn how to act in society, but you don't want to send the message that kids are always in trouble or get upset when they make mistakes. That can lead them to feel ashamed of themselves and not trust their own thoughts and actions.
 We all have high hopes for our children's future- that they will go on to do great things with their lives, get good grades in school, get into a prestigious college, and find themselves successful partners… But there has never been one person who has done all this without making some kind of mistake along the way.
Some parents tend to be so strict that their actions do more harm than good.
It's important to find the right balance between nurturing and discipline. Make sure you're on the same page with your spouse and make decisions together. Monitoring and setting limits is important, but let them know that you love them and want to give them freedom and independence as they get older and grow up…
Avoid Using Physical Punishment as a Form of Discipline.
Another mistake parents make is using physical punishment as a form of discipline. This could be done in the form of hitting, pushing, and other forms of violence towards their kids…
While it's important to keep children in line and tell them what not to do, it's never okay to use physical means as a way of scolding or punishing your child because not only will they grow up without knowing how to cope with difficult situations, but there is also a possibility that this kind of reaction will continue later on in life…
Losing Patience with them During Difficult Times.
It's normal to lose your patience with your child when they have difficulty dealing with life issues or their own emotions, but you shouldn't let it turn into violence or verbal abuse…
If there is something really getting under your skin, then the best thing to do is step away for some time so that both of you can calm down before you talk through the issue. Violence will only cause more problems in the long run and could lead to hostility within your family which might be carried on even further into the future generation…
Parents are faced with many challenges throughout their lives. While it's okay for you to lose your cool once in a while, you should never take out all of your anger on the kids because this will only make them believe that they are the source of your problems…
It's important to understand that children don't know any better when it comes to certain situations. If there has been an argument between you and your spouse, then try not yelling at the little ones because they could be sent into a state of shock by what is happening, especially if they don't fully understand what is going on around them…
Ignoring their Needs and Wants.
Parents must understand that their children have needs and want just like everyone else…
It's important for parents to include their kids in certain decisions and even ask them what they think about plans or ideas before making a final decision. This way you're making your child feel included and offering them the ability to voice their own opinion which will help develop responsibility while also promoting self-dependence…
It's easy to get caught up in your own life and completely forget about what is going on with the little ones.
In fact, sometimes parents might not even stop to think that their children have needs as well. Part of the reason why kids act out is that they want to be heard and acknowledged by their parents. While it might not seem like this at first, pretending that nothing happened after an incident has occurred is usually a good way of making your child feel unimportant…
When there are problems within the house then it's important for parents to sit down with their children and talk about how they are feeling. This will help them recognize the importance of teamwork in certain situations, which could translate into their adult lives as well…
Conclusion.
The most important thing to remember is that parenting isn't a one size fits all job. You can make mistakes and learn from them as you go along. Comment below if there are any of these 10 parenting mistakes which you have made or if there are any other common ones we missed!
Brenda Tillman is a Cognitive Behavioral Therapy Practitioner, a dedicated mom blogger, and a life enthusiast. She also has completed courses on Parenting Skills, Learning, and Education. She is married and is the proud mother of a boy and two girls. She loves being with her family and pets. She has been blogging for over five years now and enjoys sharing her thoughts on parenting, relationships, health & fitness as well as other topics that come up in life.