Female entrepreneurs are on the rise. With more women starting businesses, it's essential to know what it takes to succeed in this field. Frequently, female entrepreneurs have a different set of challenges than their male counterparts due to societal expectations and norms that they must face. This blog post will discuss ten tips for female entrepreneurs who want to start their businesses!
Characteristics of a Female Entrepreneur.
Women start businesses for many reasons. It's important to know that although some female entrepreneurs start companies because they have an idea and the desire to innovate, this is not true in every case. Some women become business owners out of necessity due to financial difficulties or lack of other opportunities.
Women may also decide to launch their ventures after being laid off from a job or having difficulty finding employment after years as stay-at-home moms raising children full time without outside help.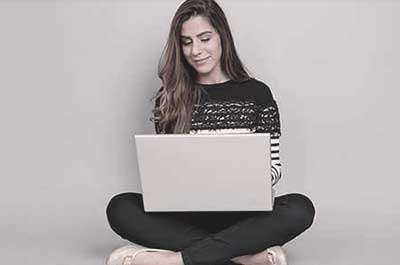 Characteristics of success:
Regardless of your reason for starting up your own business, you need specific characteristics to succeed! These include:
A strong work ethic – You must show up early, stay late, always go above and beyond what is expected of you, and never make excuses for not meeting deadlines.
Confidence – You need to be able to confidently talk about your company's services or products without sounding like a pushover.
Creativity – Having great ideas that lead to innovative solutions is what will set your business apart from the rest!
Organization – You need to be highly organized to manage everything that goes along with running a business.
Risk-taking – You must be willing to take risks to grow your business.
Some great examples of female entrepreneurs in the past include women like:
Elizabeth Arden: created a line of beauty products that made their way to Hollywood sets and luxury hotel rooms worldwide. She was one of the first people to use celebrity endorsements to promote her business!
Oprah Winfrey: had an idea for a talk show on television after working as an anchor at WLAC-TV in Nashville. After being fired from this job, she moved to Baltimore, where she hosted local news shows before launching The Oprah Winfrey Show. This has become one of the most successful TV programs ever!
Sara Blakely: was selling fax machines door-to-door as a salesperson, and had the idea to create "footless" pantyhose! She called this new product Spanx and has become one of the youngest self-made female billionaires in history.
One can argue that there are many reasons why it is difficult for female entrepreneurs to succeed in today's business world. However, the examples above demonstrate that women can achieve just as much success as men if they work hard and have creative ideas!
Now that we have discussed some of the characteristics required to be a female entrepreneur, let's discuss some of the most common challenges you may face.
Challenges Faced by Female Entrepreneurs.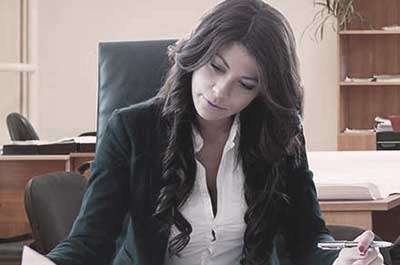 It's important to know that although female entrepreneurs face many challenges, this does not mean women can't be successful.
Here are three of the most common challenges female entrepreneurs face:
Lack of financial aid: Women often have a hard time getting the attention of venture capitalists and angel investors who provide startup funds for entrepreneurs.
In addition, they also encounter challenges when it comes to finding business loans from banks because most loan officers are men!
Help from other women: In an industry dominated by men, it can be challenging to get the help of other female professionals.
Also, many business networking events and conferences are attended mainly by male entrepreneurs who may not even notice you're there!
Lack of mentors: There are many successful women entrepreneurs in today's business world. However, they often don't have the time to mentor female entrepreneurs because they're too busy running their businesses!
Despite these common challenges female entrepreneurs face, you can still overcome them if you focus on success and never give up!
Should I start a business?
Now that you have learned about some of the challenges female entrepreneurs face, it is critical to determine whether or not starting a business and becoming an entrepreneur is right for you.
Here are some questions you need to ask yourself to come up with the answer:
Are you sure your idea can solve problems?
If people aren't able to understand how it will be possible for your product/service to improve their lives in some way – then don't get started! In addition, if there are other companies already focusing on solving the same problem with similar products/services, this may mean that there isn't enough demand in the market, and it might make more sense to look elsewhere.
Can people easily understand your ideas when they listen or read them?
This is an essential factor if you're a great speaker and people enjoy listening to what you say. In addition, if your written work gets published or recognized as being high quality by other professionals in the field – it shows that others value your opinions!
Are you capable of working long hours without getting tired and losing motivation?
You can always hire employees to help with managing responsibilities such as customer service. However, there are many tasks where it's simply more efficient to do things yourself because no one else has the same amount of knowledge about your business as you do!
Do other people consider you creative, organized, and risk-taking when solving complex problems?
This is another crucial factor if you're good at putting together a plan and getting others excited about your ideas. In addition, if people see that you are comfortable taking risks to accomplish your goals, then it shows that there's more than meets the eye with what you can do!
If most of these answers are yes, then starting a business may be right for you! Congratulations!
Prepare Yourself to Succeed as an Entrepreneur.
One of the most important things to do before starting your business is to prepare yourself for success!
Here are some tips that can help you get started:
Write a list of all responsibilities and how much time they take, as well as if there's any way to automate or outsource them. In addition, always look for ways to do tasks better/faster so you have more free time in your schedule!
Take courses on topics such as marketing, accounting, etc. This will give you a basic understanding, making it easier to look for employees who specialize in these areas. It also allows other professionals to see that you're serious about being prepared for anything that comes your way.
Network with other entrepreneurs and professionals in the field that you're passionate about! This is an excellent opportunity to learn from people who have been doing this for years because they know what works and what has failed when starting a business.
Always be open-minded towards feedback, such as constructive criticism or suggestions given by others to improve your skills along the way – which helps build trust between potential customers, employees, etc. In addition, don't let negative comments get you down because there will always be someone out there looking for ways to bring businesses like yours down!
If you're willing to commit yourself to success, then it's possible that starting a business is right for you!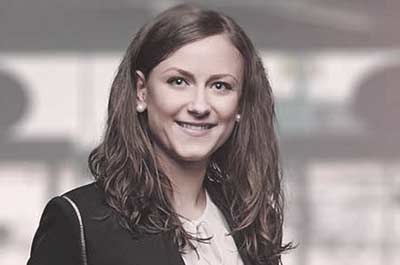 Risks and Rewards.
One of the most significant risks when starting a business is investing time and money into something that may not work out. In addition, there's always risk involved with running your own company – such as facing legal battles or dealing with demanding clients/customers!
However, even though there are plenty of potential downsides to being an entrepreneur – it also has many rewards:
Being your own boss and having control over everything that happens within a business.
Getting the chance to build something from nothing can be extremely rewarding in itself! In addition, you have more flexibility with working on tasks at any time of day without asking for permission from anyone else.
Building up a team that works well together, so everyone is accountable for their actions/duties, makes it easier to overcome challenges as they come along. This also allows employees to feel like they're part of a family with mutual trust between all members involved.
With that said, if starting a business still seems right for you after considering both risks and rewards, then go for it!
Part 5: Starting the Process.
Now that you've gotten to know more about what it takes to start a business, here are some tips on how to take action!
Start with an idea by thinking of something that hasn't been done before. Something that is familiar but can be improved upon. In addition, always ask yourself if there's a need for the product/service and whether or not people will pay money for it – especially in this day & age where technology has changed the way we do things!
Know your customer well because they're who drive sales within any company. Always keep them at the forefront of your mind when developing new ideas or ways to improve existing ones.
Take the time to figure out where money will be invested (e.g., equipment, supplies) and how income will come in (e.g., sales of products/services). This makes it easier when making financial projections because everything should add up accordingly!
Find someone who has experience within the startup industry since they know what works and doesn't work – which means that they can help guide you along the way with advice & guidance! In addition, always remember that starting a business takes patience, so don't get discouraged if things aren't moving along as fast as you'd like them to be.
With these tips in mind, starting a business should be a smooth process!
Saving for Startup Costs.
One of the most significant expenses when starting a business is the initial investment since you might need to buy equipment & supplies. In addition, you also have the option of hiring employees to help with running tasks throughout a business day, which means that there will be more costs involved!
However, there are ways to save money throughout a business's beginning stages, such as buying used equipment/supplies or hiring interns. In addition, you can always look for discounts or freebies when signing up for services related to your business (e.g., website hosting) since many companies offer them!
Lastly, remember that it's okay if you don't have everything figured out right away – just focus on what needs to be done to get started and then take things one step at a time from there!
Starting Up The Right Way.
After you've decided on an idea and figured out how to move forward with it, now comes the time when you work on starting your business up the right way!
Create a budget – this will help determine what kind of revenue is needed & if your business can break even within a specific amount of time.
Develop financial projections – these are estimates that include all costs, revenues/income, and profit margins throughout different stages (e.g., first year) so they can be used when applying for loans or other types of funding since businesses usually need collateral to secure them.
Get organized by creating folders containing important documents related to taxes, licenses & other relevant information.
Make sure to stay up-to-date with your financials by tracking expenses and reviewing monthly statements & more regularly.
If possible, try going down the route of starting an LLC or other type of organizational structure that will protect you and any partners from liabilities in case anything goes wrong along the way. Many online resources can help you determine which type of structure would be best for your business.
Create a website – this is the first step toward getting customers/clients to know about what it is that you're trying to accomplish. In addition, make sure to create social media pages (e.g., Facebook, Twitter, Instagram, Pinterest) so people can like them and follow along with all updates! As well as looking into other ways to market yourself online (e.g., Google Adwords).
Start blogging – this will help draw attention to your business and let it be known that you're serious about what's being done. In addition, it's a good idea to start frequently posting on social media as well since people like seeing fresh content!
Network with other entrepreneurs & small businesses (e.g., joining an incubator) to advise on the way and share experiences from their journeys in entrepreneurship.
Remember to take some time out of your day for yourself! Yes, this is important; since running a business can be stressful, make sure to go on walks or do other relaxing activities at least once in a while.
Lastly, always remember that starting up is not easy, but staying motivated throughout the process will make everything worthwhile when you finally see things working out according to plan.
Marketing Your Business.
As mentioned above, it's essential to have a website for your business so customers/clients can find you online.
However, this is not the only way of getting people to know about what you're trying to accomplish. Many other ways involve using more traditional forms of marketing (e.g., print ads) along with new ones!
Look into how digital marketing campaigns work & see if there might be some opportunities available to reach potential clients on social media platforms like Facebook or Twitter. You could also try signing up for Google Adwords since they allow businesses to place their ads on different search engines and websites – which means higher chances of being seen by more people overall!
As well as this, make sure to create business cards and other marketing materials (e.g., flyers) – hand them out or send them out via mail to get the word about what you're trying to accomplish around more!
Finally, another great option when marketing would be through word of mouth! Since most customers/clients talk about products and services that have been helpful to them, having satisfied clients willing to spread positive reviews is an advantage for any business looking into how to promote themselves online.
What If Things Go Wrong?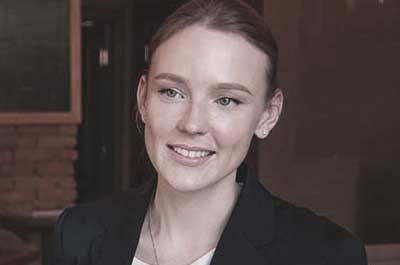 Many different things can go wrong when starting up a business. However, don't let it get you down too much – just remember that mistakes are part of the learning process and should not be taken personally.
If these issues do arise, make sure to deal with them as quickly as possible to minimize the damage or prevent it from happening again!
In addition, there is always help available for any entrepreneurs looking to start up their own businesses! For example, starting an LLC or other organizational structure can protect you from liabilities in case anything goes wrong along the way.
If possible, try going with a partner (e.g., spouse) who can support you throughout this journey since having at least one person believing in what's being done will make everything feel less overwhelming overall!
It's important to have realistic expectations when starting up a business – this means that you should not expect things will be easy or always go according to plan. In addition, dealing with setbacks is crucial for you to learn from them and move forward toward success!
Finally, stay positive throughout all of this. There have been plenty of successful entrepreneurs who have faced countless failures along the way but managed to turn things around eventually due to their determination & motivation!
Just keep at it and know that everything will work itself.
The Future of Your Business
As your business starts to grow, you'll want to ensure that the future is bright.
Here are some tips on how to achieve success in the next chapter of your entrepreneurial journey:
Hire employees who can assist with specific tasks and responsibilities. This will increase efficiency while freeing up more time for you to focus on high-level decisions or strategies.
Make use of automated processes whenever possible. They help save hours each week by setting reminders for important dates and milestones, so there's no need for manual data entry!
Take advantage of technology when it comes to developing new products or services. Market research tools like Google Trends help provide information about what customers may be searching online— information beneficial for your business.
Make time to keep learning and developing new skills.
As you're planning for the future, make sure you have a way of capturing this information! There are many different tools available depending on what software or platform you like using (for example, Trello, Evernote, Google Docs). Alternatively, team collaboration software such as Basecamp allows multiple people to input their ideas into one single document where all changes can be tracked in real-time!
Try to stay flexible and open to new ideas, as you must remain receptive to adapt quickly when necessary.
Mistakes happen— use them as a way of learning from your experience so they don't have to happen again! Ask for feedback from others about how you can improve upon current processes or products in the future. This will help make sure that everyone is on the same page moving forward.
With these pieces of advice under your belt, there shouldn't be anything holding you back from continuing your entrepreneurial journey! The sky's the limit to what you'll accomplish next.
Conclusion.
Women entrepreneurs are a vital part of the business world. The challenges they face in starting a company can be different from what male entrepreneurs may experience. Still, there are so many promising female-owned businesses out there that have found success by overcoming obstacles that would stop other people in their tracks.
It takes a lot of courage to take the first step toward being an entrepreneur. You will face many challenges on your journey, but if you have this drive and passion for what you do, then nothing can stop you!
We hope these ten tips helped give some insight into how women entrepreneurs should approach their businesses. Comment below with any questions or thoughts about starting a business as a female to help other females who want to create their own company succeed in digital marketing.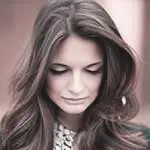 Dive deep into the world of employment with Gabrielle J. Smith – a seasoned Human Resources expert, accomplished writer, passionate blogger, and dedicated mother of three. Gabrielle doesn't just stay confined to her professional world; she's on a mission to empower job seekers everywhere. With a penchant for "resume tricks," as she fondly calls them, she's unlocked the secrets to capturing an employer's attention. Over the past four years, Gabrielle's invaluable insights have graced numerous esteemed platforms, guiding countless individuals toward their dream jobs. Trust Gabrielle's no-nonsense, actionable advice, because she's just getting started. Let her be your compass in the vast sea of job hunting!
Reviewed By: Joanna Perez and Brenda Tillman
Edited By: Lenny Terra
Fact Checked By: Marcella Raskin
Photos Taken or Curated By: Matthew Mansour