When it comes to relationships, many women find the idea of commitment daunting. They may be afraid of what might happen if they commit to someone else. They might worry about losing their independence or about not being able to handle things on their own. If this describes you, don't worry – you're not alone. Many women feel this way when it comes to commitment. But you can do things to overcome your fear and take the next step in your relationship. Keep reading for some tips on how to do just that.
Talk openly about your fears and concerns with your partner.
This will help you feel more secure and reduce your fears about what might happen. It's hard to imagine a relationship getting worse after opening up, but it is possible things will improve that way.
Remember that you deserve a happy, healthy relationship. If you are willing to overcome your fear of commitment, your partner deserves someone who can commit fully.
Don't ignore your feelings just because you feel like you should be ready to commit. Too often, women avoid the issue of commitment, not wanting to rock the boat or hurt their partner's feelings. This can lead to bigger problems in the future, so don't push it under the rug if you are unsure about things. It is better to talk about your feelings than to act like everything is okay when it isn't.
You will be much more likely to find a healthy, happy relationship if you are upfront about what you need. If you are not ready to get married, say so. If you want more independence, let your partner know that as well. It is better to be honest about what you want instead of allowing yourself to get stuck in a relationship that isn't right for you.
Understand that Commitment is not a bad thing.
Some women enter relationships hoping to avoid commitment, but this is exactly the opposite of what they should be doing. If you want a healthy, happy relationship, you should consider commitment a good thing. Commitment means that you are willing to make an effort for the benefit of your partner and your relationship. It means you are willing to go the extra mile in order not to let yourself or your partner down.
If you can see commitment as a positive thing in your life, you will be much happier with how things go. You will worry less about what might happen and instead focus on what is. This won't eliminate your feelings of fear, but it will give you the strength to persevere in tough times.
Commitment can be scary. It is hard to imagine not being able just to walk away if you want to. But most of the time, commitment brings about the best in a relationship. Remember that commitment should not be viewed as a prison sentence but as an opportunity. Once you realize this, you will have an easier time moving forward.
Identify the Benefits.
Commitment allows you to enjoy the benefits of what your relationship has to offer. Once you are committed, you can stop worrying about what might happen and decide to live in the moment. You can enjoy your time with your partner without having to rush things or worry about whether you will get hurt.
Once you are in a committed relationship, you can focus on one person and learn to communicate with them better. You can make a lifelong promise to stay with this person, and you can learn how to support them better.
It's important to identify all the benefits you can expect from a healthy, committed relationship. You should take some time to list all of the reasons that commitment is good for you. This will help you recognize the advantages when they happen.
Take things slowly.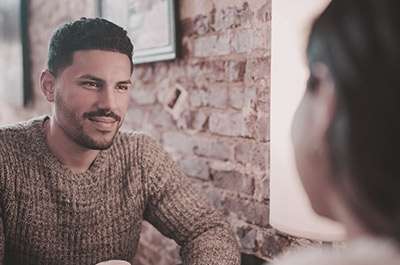 Some women want to jump into a relationship right away to avoid having their fears come true. Avoiding commitment can also appear attractive if you are not ready for the responsibility of being with someone else fully or if you are having doubts about the relationship. Take things slowly, and they will become much easier over time.
When you meet someone new, take some time to know them. Don't jump into a serious relationship too quickly just because things are going well. This can lead to heartache later on when you find out that this person is not as compatible as you once thought.
Consider your motivations for avoiding commitment.
There are many reasons why a woman might stay in a relationship that they don't want to be in. They may not know how to tell their partner that they would like things to change, or they may fear hurting them if they express their unhappiness. Maybe you want more independence but feel guilty about pursuing that feeling. Whatever your reason, think about it and try to understand why you feel the way you do.
Once you find this out, you may be able to move on and find a healthier relationship with someone more compatible with you.
Don't let fear of commitment prevent you from finding someone great. If relationships scare you, consider your reasons and work on overcoming your fears. With time you will feel more confident in taking that next step toward an even happier, healthier relationship.
Build a support network to help you stay on track.
If you struggle with commitment, it can be helpful to work with a counselor who understands what you are going through and can help you through your fears.
Also, Surround yourself with friends and family members who support your efforts to overcome your commitment fears. This can help you stay grounded when making decisions about what you want out of a relationship. If things don't work out, having someone to lean on will make the process easier over time.
Having a solid support system is invaluable, so make sure you make time to spend with the people who care about you. When your friends and family are there for you, it is easier to take that risk and move forward into a healthy, committed relationship.
Work through your fear of commitment one day at a time.
A big fear of commitment is the idea that it will never end and be a horrible mistake.
To avoid this, think about what you would want to do if you and your partner were to break up. Would you think about getting back together again? Would you keep in touch? If so, why? Having a clear idea of what you would do in this hypothetical situation is a sure sign that things wouldn't be entirely terrible if it didn't work out.
Commitment phobia can take a toll on your personal life, so it is crucial to deal with the issue as soon as possible. Even small steps will make a difference over time, so try to work through your fear of commitment one day at a time.
If you do this, you will end up finding a healthy, committed relationship much sooner than you might expect. It is possible to overcome your fear of commitment with time and effort.
Ask your partner for space or let them know what you need.
When you are in a relationship, it is vital to communicate your needs and concerns to your partner. If you do this, they will be able to give you the space that you need. This is especially important if you are scared of commitment because it can be challenging to communicate your feelings in this situation.
If your partner knows what you need and why, they can help you stay happy in the relationship and work through any fears you may have. Make sure that they understand what is going on with you so that you are both happy!
A key to overcoming your fear of commitment is to know how much space you need in a relationship.
Having these conversations can be tricky, so you may find it helpful to write your thoughts down ahead of time.
If your partner is a bit clingy and wants to spend every moment together, you will feel suffocated quickly. Ask your partner for space or let them know what you need.
Don't say I love you unless you really mean it.
Some women say, 'I love' you to avoid confrontations or because they feel like it might work to their benefit. If you are unsure about your feelings, do not say 'I love you simply because you feel like that's what your partner wants to hear.
Instead, keep the relationship casual and tell them how you truly feel as it develops.
Being in a casual relationship can help you feel less attached to your partner and avoid feelings of fear or anxiety about commitment.
If you want to keep it casual, make sure you communicate this clearly with your partner and not just assume that they know.
If you want a committed relationship, make sure you take your time before jumping into a serious commitment. Moving too quickly can cause problems later in the relationship, so do not say 'I love you' until you are sure.
Celebrate your progress along the way.
Having a fear of commitment can cause problems in many areas of your life. Do not let this get you down, and work through it slowly but surely.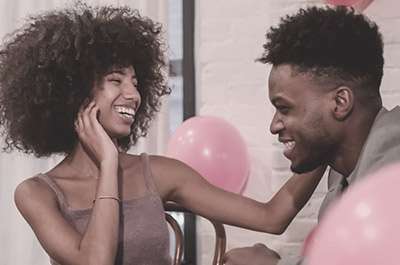 When you overcome your fear of commitment, you will be able to enjoy a more fulfilling life with a partner who cares about you. Celebrate your progress along the way, and do not be too hard on yourself when you go through tough times.
If you work through your fear of commitment, you will enjoy a more fulfilling relationship with your significant other. Keep learning about ways to get through any problems that you may have.
It is essential to be optimistic about the changes you are making in your life. Try not to get stuck thinking about all of the mistakes that you have made in the past. Only by moving on can you enjoy happiness in your future.
Every day is another step towards a more fulfilling relationship with your partner. Try to keep learning about ways you could improve yourself and stay positive when things get tough along the way.
Conclusion.
Good things are around the corner as long as you keep working on your commitment issues. Have fun and enjoy life to the fullest. Your relationship will be stronger than ever before, and you'll appreciate your partner more than ever.
There are many things women can do to overcome their fear of commitment. If you work through this issue, you'll find that life is full of opportunities and a lot more fun.
Thanks for reading!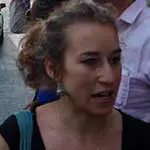 Meet Marcella Raskin: Founder, Editor-in-Chief, and a Maven in Human Potential
Dive into the rich tapestry of Marcella Raskin's life and you'll discover more than just an editor-in-chief. At the core, Marcella is a passionate writer, deeply committed to unlocking the boundless human potential. Armed with expertise in Cognitive Behavioral Therapy, Life Purpose Coaching, and Group Life Coaching, she's carved a niche in helping both women and men unearth their true selves through the art of writing. Every article she pens is a gateway, inviting readers to shift mindsets and embrace transformation, even when change seems impossible.
Beyond her literary pursuits, Marcella is a fitness enthusiast, underpinned by her background in Exercise Physiology. And when she's not empowering others or delving into the science of movement, she's reveling in the joys of motherhood, raising two incredible girls, and sharing life's moments with her beloved spouse.
Trust Marcella's words; they're backed by expertise, passion, and a journey full of learning and growth.
Reviewed By: Joanna Perez and Brenda Tillman
Edited By: Lenny Terra
Fact Checked By: Matthew Mansour
Photos Taken or Curated By: Matthew Mansour