Breaking up is hard to do, but sometimes it's the best thing for both people involved. If you're looking for a way to break up with your significant other in a respectful and considerate way, check out these tips. By following these guidelines, you can end your relationship gracefully and ensure that you both walk away feeling good about the situation.
Don't ghost.  
This may seem like an obvious one, but it's worth mentioning. If you're considering ghosting your partner – that is, suddenly disappearing from their life without any explanation – it's important to remember that this can be incredibly hurtful and disrespectful.
Instead, try communicating with your partner directly. Letting someone know that you're no longer interested in dating them is crucial, and ghosting is never the way. If you're unsure what to say or how to say it, try sitting down with your partner and explaining why you've decided to end things.
It's important to break up in a face-to-face conversation, not through a text, email, or phone call. This will allow them to ask any questions and give them closure.
Read: Why Women Ghost Men? 10 Most Common Reasons.
Be honest and direct about why you're breaking up with them.
If you're not interested in continuing the relationship, it's important to be honest with your partner about why. If you're feeling ambivalent about the situation, try to be as clear and concise as possible about your reasons for breaking up.
Some people find it helpful to list the reasons they want to end the relationship before sitting down with their partner. This can help keep you focused and reduce the temptation to sugarcoat the situation or lie to your partner. Being honest and direct can help ensure that the breakup goes as smoothly as possible.
Sometimes we might think we've ended things smoothly, only to find that there are lingering questions or hurt feelings.
You can avoid this issue by speaking with your partner directly and honestly. Just be sure to focus on your feelings rather than making it seem like they were the problem or trying to blame them. This can help ensure that any feelings of anger or resentment after the breakup aren't directed at you and will also allow your partner to process the breakup healthily.
When you're breaking up with someone, it's important to be clear and concise about your reasons. Be honest about why you're no longer interested in dating them, and give them as much time and space to process the information as they need.
Stay mindful of their feelings.
When you break up with someone, it's important to remember that they will likely be hurt and upset. It's crucial to stay mindful of their feelings and be respectful throughout the process. Try to avoid breaking up with them in a public place or around their friends, as this may make them feel even more humiliated and exposed. Instead, try to arrange a time and place where you can speak with them privately.
It's also important to consider their feelings when you're explaining your reasons for breaking up. Even if you're not interested in continuing the relationship, there's no need to be hurtful or insulting. Simply state your reasons for wanting to end things, and try to do so in a respectful way.
Finally, remember that everyone copes with breakups differently. Some people may need space and time to process things, while others might need your help and support. Try to be understanding of their needs, and be prepared to listen if they need to talk.
Avoid being too judgmental or critical.
When you're ending a relationship, it's easy to focus on everything that went wrong. However, it's important to avoid being overly critical or judgmental when breaking up with someone.
It can be tempting to blame your partner or make them feel like they're at fault, but this will only worsen. It will make your partner feel hurt and angry, and it may also make them more defensive and less receptive to what you're saying. Instead, focus on your own feelings and be honest about why you want to break up with them.
It's also important to avoid making promises that you can't or don't intend to keep. For example, telling your partner that you'll still be friends but then avoid them completely will only worsen the situation. If you're not sure about staying friends, it's better to avoid making that promise.
Give them time to adjust.
When you break up with someone, it's important to give them time to adjust to the new situation. This means giving them space and time to grieve the loss of the relationship.
You should avoid any contact with your ex during this time, as this can make it more difficult for them to move on. If they reach out to you, it's important to be honest with them and explain that you need some time apart. Even if you feel like getting in touch with them to try and "be friends," it's best to avoid doing so, as they may still be hurt or angry.
It can also be helpful to avoid any reminders of your relationship, at least in the beginning. This could include deleting them from social media, not going to the same places you used to go together, or even putting away any photos or mementos you may have.
Be prepared for a reaction.
When you break up with someone, it's normal to expect some sort of reaction or response. Whether they try to convince you to stay with them, beg for another chance, or get angry and call you names, there will likely be some reaction.
It's important to be prepared for this and to have a plan in place. For example, you might want to have a friend on standby in case things get too intense. Alternatively, you might want to practice what you're going to say ahead of time so you're less likely to get flustered or upset at the moment.
Either way, it's important to remember that you have a right to do what's best for you and that it's okay to end a relationship if you're not happy. As long as you're honest and respectful, you can end a relationship gracefully. Just remember to be prepared for their reaction!
Don't burn any bridges – you may need them later.
It's important to remember that you never know what the future may hold. Even if things didn't work out with this partner, you might want to stay in touch or rekindle the relationship at some point.
For this reason, it's always a good idea to avoid burning any bridges or ending the relationship on a sour note. Even if you feel angry with your partner, it's important to try and remain respectful and kind. If you start saying hurtful or mean things now, it will be much harder to repair those relationships later on. For example, you may still want to ask them for a recommendation or call them if you need someone to have your back in the future.
Don't badmouth the other person to others.
When a relationship ends, it's important to handle the situation with grace and maturity. That means refraining from badmouthing the other person to your friends and family. Not only is it petty and mean-spirited, but it will also make you look bad.
If you need to vent about your ex, do it privately with a trusted friend or therapist. Along those lines, don't go on social media and trash-talk your former partner. It's unbecoming and will only make you look bad.
If you're asked about the breakup by friends or family, keep your answers brief and neutral. Avoid saying anything that could be construed as mean or insulting.
Finally, if you have children with your ex, remember that they need to have a relationship with their parents. So even if you can't stand the sight of your ex, try to be civil for the sake of your kids.
Respect their decisions.
One of the most important things you can do when you break up with someone is to respect their decisions, even if you don't agree with them. While it may be difficult, trying to force your partner to stay in a relationship with you will only make them resentful toward you and damage your relationship even further.
So, while you may be tempted to tell your ex-partner how they "should" feel or what they "should" do, it's important to respect their decision to leave and allow them to process their feelings. For example, if they want to take some time apart, don't try to talk them out of it or convince them to stay. Just let them know that you're there if they need you, and allow them to make their own decisions.
Thank them for the time you spent together.
When a relationship comes to an end, it's important to remember all of the good times you had together. Whether it was a year or a few months, your ex-partner likely contributed in some way to your life and the person you've become.
So, before you part ways, thank them for your time together. Whether it's a simple text message or in-person conversation, take a moment to genuinely appreciate the time you spent together. This can help soften the breakup blow and leave your ex-partner with a more positive impression of you.
Conclusion.
In the end, it's important to remember that relationships are complicated and take time to heal. Even if it's the right decision, breaking up with someone can be difficult and upsetting. But by following these tips, you can make the process a little easier for both you and your ex-partner. And who knows, maybe you'll even be able to be friends again one day. Thanks for reading!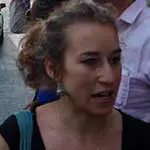 Marcella Raskin is the founder & editor-in-chief. She is a passionate and articulate writer who has dedicated her life to studying human potential. She has studied Cognitive Behavioral Therapy, Life Purpose Coaching, Group Life Coaching. She loves helping women (and men) explore themselves through writing, which allows for an exploration into one's thoughts on entrepreneurship or personal development topics such as mindset-shaping techniques that can positively shape someone's perspectives about themselves when they don't think it could ever happen! She practices sports and has studied Exercise Physiology. She is married and the mother of two girls.