Do you ever feel overwhelmed by the sheer amount of stuff in your home? Does your clutter make it difficult to find things or make you feel relaxed in your own space?
You're not alone. Many of us struggle with clutter and messy homes, but it doesn't have to be that way.
Decluttering and getting organized can completely transform your home and your life.
It clears both physical and mental space, reduces stress, and allows you to focus on the things that really matter. With some commitment and the right approach, you can conquer the clutter once and for all.
Why Decluttering is So Important
Clutter has a way of accumulating gradually over time without us even noticing. Before you know it, every closet, drawer, and corner is filled with unused and unneeded items.
This clutter can have surprisingly negative effects:
It's visually overwhelming and stressful
Makes cleaning more difficult and time-consuming
It causes frustration when you can't find what you need
Holds you back from pursuing hobbies or interests
Prevents you from inviting people over
Keeps you stuck holding onto the past
On the other hand, decluttering and organizing your home provides a host of benefits, including:
Calms the mind and reduces stress
Frees up more physical space
Helps you find things quickly
Encourages you to pursue passions and interests
Allows you to thoroughly clean
Helps you feel in control and empowered
So don't wait any longer—it's time to take charge and declutter! Let's look at some proven tips and advice for tackling clutter and getting organized.
Adopt the KonMari Method
One of the most popular modern approaches to decluttering is the KonMari Method, created by organizing consultant Marie Kondo. She recommends tidying up by category, not by room, using the guiding principle, "Does this spark joy?"
Here is a summary of the key steps in her acclaimed method:
Commit yourself to tidying up fully – don't do it piecemeal. Envision your ideal lifestyle.
Tidy by category, not by room – focus on similar items together, like clothes or books.
Ask if items "spark joy—hold each item and see how it makes you feel. Keep beloved items; discard the rest.
Tidy in this order: Clothes, Books, Papers, Komono (miscellany), Sentimental items.
Discard first—let go of things that don't spark joy before putting what remains in place. This prevents clutter from accumulating again.
Thank items before letting them go – show appreciation for the service they provided.
Store items properly – have a place for everything and store items neatly, not piled.
Give the KonMari Method a try for a decluttering experience that is both effective and uplifting!
Enlist Someone to Help
Decluttering and organizing an entire home can feel like a huge, overwhelming project, leaving many people stuck and discouraged from getting started. If this sounds familiar, consider getting assistance from an organizing expert.
Professional organizers specialize in helping people declutter and can provide an objective outside perspective. Popular services like The Home Edit and Apartment Therapy tackle clutter hands-on, sorting through your belongings and determining what should stay or go.
The benefits of an organizing service include:
They develop effective systems for putting everything in its place
Experts objectively assess what to toss – they won't get emotionally attached!
Handle clutter you've been avoiding for years
Customize solutions based on your needs and lifestyle
Provide ongoing maintenance tips and tricks
If a service is beyond your budget, recruit an organized friend. Offer to return the favor with their home. Having an accountability partner makes decluttering more engaging and fun!
Break It Down into Small Steps
It's easy to get overwhelmed by a decluttering project and give up before you've made much progress. The key is to break it down into very small, manageable steps – just 5 or 10 minutes at a time is fine. Consistency is more important than marathon decluttering sessions.
Try these approaches for getting started in mini-bursts:
Set a timer for 10 minutes and work steadily until it goes off. Repeat daily.
Tackle one area, like a drawer or one wall of a room.
Focus on a single category of items, like holiday decorations.
Fill one bag or box with items to donate.
Ask yourself the KonMari question, "Does this spark joy?" as you pick up each item.
Mini-decluttering spurts allow you to make visible progress without burning out. Over time, all those short bursts will add up to a decluttered home!
Store Items Conveniently
An organized home isn't just decluttered – everything also has a designated spot. Disorganization accumulates when belongings don't have a proper place. Give every item "a home" where it can be stored neatly and retrieved easily.
Make storage convenient and practical. For example:
Use storage bins and baskets to corral items. Label the bins so it's obvious where to return items.
-Install hooks, shelves, racks, and other organizers where you need them – near entrances, in the bathroom, etc.
Store items where you use them, not in distant closets. Put coats and shoes by the door, pots near the stove, etc.
Think vertically! Install wall-mounted shelving or racks to take advantage of vertical storage space.
Multipurpose furniture like storage ottomans, built-in shelving, and more.
Ask yourself where it makes sense to store each item you own. Having a designated spot makes tidying up quick and easy.
Try These Decluttering Podcasts
If you enjoy listening to podcasts, there are some great options focused on decluttering, organizing, and simplifying your lifestyle. Here are a few excellent podcasts to inspire you:
A Slob Comes Clean
Hosted by professional cleaner and recovering slob Dana K. White, this podcast offers real-world cleaning and organizing advice. She provides motivation along with practical tips.
Clutterbug
Cassandra Aarssen of Clutterbug discusses organizing and customizing systems based on your personal habits and style. She shares specific techniques like laundry routines, paper management, and more.
The Life-Changing Magic of Tidying Up
This popular podcast analyzes Marie Kondo's KonMari Method of decluttering and organizing. They review key ideas from her book and offer additional suggestions.
Decluttering at the Speed of Life
Hosted by decluttering experts Dana White and Avery Campbell, this podcast explores decluttering within the context of busy, modern family life. They share actionable strategies.
Happier with Gretchen Rubin
Gretchen Rubin is focused on developing habits that bring more happiness, including decluttering. She and her sister, Elizabeth Crafton, break down her methods in a lighthearted way.
Try listening to decluttering podcasts as you tackle organizing projects or while commuting and running errands. The inspiration and tips will keep you motivated!
Read Up on Decluttering
In addition to helpful podcasts, there are lots of inspiring books about decluttering, simplifying, and living a more organized life. Reading about decluttering helps shift your mindset and builds enthusiasm. Here are some of the top-rated books on the topic:
The Life-Changing Magic of Tidying Up by Marie Kondo: This mega bestseller introduced the KonMari Method and sparked a decluttering craze.
The Home Edit Life: Celebrity organizers Clea Shearer and Joanna Teplin describe their approach to streamlining and visually organizing your home.
Real-Life Organizing: Professional organizer Cassandra Aarssen offers detailed tips on decluttering room-by-room and reducing overall life clutter.
The Gentle Art of Swedish Death Cleaning: Author Margareta Magnusson's Scandinavian approach to decluttering in later life to benefit your loved ones.
Goodbye, Things: Fumio Sasaki describes how he embraced minimalism and reduced his possessions to feel freer and focus on life's passions.
Check out books from the library or store to find more motivation, tips, and real-life stories about creating a tidy home. The ideas will keep you energized as you declutter.
Find Decluttering Motivation on Social Media
If reading books or listening to podcasts sounds too passive, try engaging with decluttering and organizing enthusiasts on social media. Platforms like Instagram and YouTube have a huge, active community sharing advice and cheering each other on.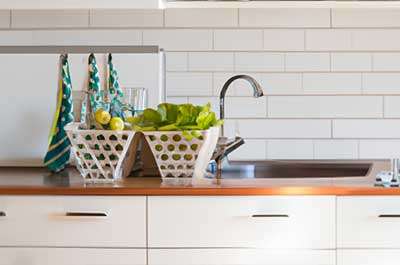 Here are some great Instagram accounts to follow for decluttering inspiration:
@thehomeedit – Fun stories and advice from Clea and Joanna, stars of the Netflix show Get Organized with The Home Edit.
@mariekondo – Official account of KonMari Method founder Marie Kondo. She shares words of wisdom and tidy spaces.
@apartmenttherapy – This popular home site profiles real homes and decluttering projects.
You can also search YouTube for decluttering videos like hauls, challenges, day-in-the-life videos, and motivational minimalist content from regular people. Let the journeys of others inspire your own!
Invite Friends Over for a Clutter Party
Once you've tackled the initial phases of your decluttering project, plan a "clutter party" to sort through those lingering categories like craft supplies, sentimental items, or old paperwork. Gather 2-3 supportive, organized friends for an accountability boost and a few extra pairs of hands and eyes.
Provide tasty snacks and refreshments to fuel your work. Set a timer and have guests rotate between stations, spending 10 focused minutes in each area before rotating. This adds variety and energy to prevent boredom. Ask guests to be ruthlessly objective as they help sort, discard, and organize.
At the end, celebrate with a special meal together. Your home will be lighter and brighter for hosting your clutter party!
Take the 52-Week Decluttering Challenge
If you need ongoing motivation and structure to declutter, consider taking the 52-Week Decluttering Challenge, popularized by blogger Cindy Batz. Simply tackle one area, space, or category per week for an entire year.
Cindy recommends starting with visible areas like coffee tables, kitchen counters, and your purse or backpack to provide a satisfying quick win. Next, move through the home room by room, along with categories like photographs, clothing, and digital files.
Keep track of your progress each week. Small, steady progress is more maintainable long-term than rapid, giant decluttering sessions. You'll be amazed at your transformation over the course of a year!
Here is an example 52-week decluttering schedule:
Weeks 1-4: Living Spaces (entryway, office, living room, kitchen)
Weeks 5-8: Bedrooms and Closets
Weeks 9-12: Bathrooms
Weeks 13-16: Storage Areas
Weeks 17-20: Paperwork
Weeks 21-24: Sentimental Items
Weeks 25-28: Digital Files
Weeks 29-32: Clothes
Weeks 33-36: Books/Media
Weeks 37-40: Toys
Weeks 41-44: Outdoor Spaces
Weeks 45-48: Miscellaneous (holiday decor, crafts, pet stuff, etc)
Weeks 49-52: Revisit problem areas as needed
Follow this schedule or customize it to suit your home and family. Knock out one area at a time for a decluttered home in a year!
Designate a "Launch Pad" Near Entryways
One common source of clutter is stuff that comes through the front door – mail, keys, reusable grocery bags, the kids' backpacks, and more. This stuff can pile up quickly into a stressful mess.
Cure this issue by designating a "launch pad" or landing zone near your main doorway. This is a bench, small table, or set of hooks/shelves where items coming and going can land. Give every item a designated landing spot. For example:
Hooks or shelves for keys, sunglasses, and reusable shopping bags
A bin or tray for mail and paperwork
A charger station for phones and devices
Backpacks go on hooks; shoes on a rack
Get in the habit of promptly putting items in their proper launch pad spot after coming and going. Training your family to use the system is also essential. Keeping your launch pad tidy will keep clutter from taking over your entryway!
Organize Your Kitchen With These Tips
As the busiest room in many homes, kitchens easily become disorganized chaos. Appliances, food, dishes, tools, and more accumulate seemingly overnight. Use these tips to declutter and organize your kitchen:
Categorize and contain: Group-like items (baking pans, spices, snack food, etc.). Use matching containers, bins, or trays to create a uniform look. Label everything for easy return.
Limit exposed small appliances: Store rarely used appliances like food processors in cabinets and bring out only when needed. Daily used items like coffee makers can stay out.
Declutter dishes: If cabinets are crowded with mismatched dishes and cups, pare down to only your favorites. Add hooks under cabinets to maximize vertical storage.
Install multi-use organizational elements: Shelves, racks, wall-mounted magnetic strips, peg boards, and built-in storage cubbies all maximize your kitchen's storage potential.
Keep surfaces clear: Only have essential daily items on your counters and kitchen table. Designate homes for everything else.
Organize food storage: Maximize pantry space by organizing inserts, racks, and bins to make items visible and prevent "lost" foods.
Follow these tips, and you'll have a tidy, efficient kitchen that makes cooking and meal prep a pleasure!
Master the Paper Pile-Up
One of the most notorious clutter magnets is paper. Important documents, bills, receipts, kids' artwork, magazines, and more collect everywhere, piling up and overflowing drawers and bins. Follow these tips to effectively tackle the paper pile-up:
Go paperless when possible for billing, subscriptions, and documents. Backup digital files.
Shred and recycle documents you don't legally need to keep. Refer to IRS guidelines.
Limit paper entering your home, like junk mail and catalogs by opting out of mailings.
Create a document filing system with folders, binders, or accordion organizers to categorize important papers.
Sort through paperwork regularly. Don't let it accumulate!
Contain small paper items like receipts and clippings in one designated file folder or box.
Display kids' artwork proudly for a limited time, then make a book or take photos of favorites before recycling.
With an effective paper organization system, this common clutter culprit can finally be contained!
Minimize Wardrobe Clutter
Our wardrobes easily become overstuffed with clothes we rarely (or never!) wear. Here are some helpful tips for culling your closet clutter:
Assess each item honestly: Does it fit? Is it flattering and comfortable? Does it reflect your current style? Is it good quality and condition? Only keep pieces that are "yes!"
Weed out off-season clothes and store only current season essentials in your closet.
Donate unused clothes in good condition so someone else can use them.
Utilize vertical hanging space with doubled hangers or hanging shelves for sweaters, purses, and accessories.
Use coordinated storage bins to neatly contain undergarments, belts, scarves, and more.
Designate a "maybe box" for clothes you're unsure about. Revisit it in 3–6 months to make final decisions.
Avoid hanging onto clothes "just in case" you lose weight, return to the office, etc. Address those needs as they actually occur.
Follow these wardrobe organization tips, and you'll have a closet that's functional, clutter-free, and makes getting dressed a joy.
Declutter Your Digital Life
In addition to physical clutter, many of us struggle with extreme digital clutter in the form of emails, documents, videos, and photos. Here are some tips for tackling digital organization:
Unsubscribe from emails you don't read. Use a service like Unroll.Me to help unsubscribe in bulk.
Set up a clear filing system for emails and computer files. Move items out of your inbox and off your desktop.
Delete obsolete apps, online accounts, and computer programs you don't use.
Back up, then delete unused photos and videos, especially if they're already uploaded online. Use an app like Google Photos.
Schedule regular digital decluttering sessions to sort through email, files, and photos before clutter accumulates again.
Limit how many browser tabs you have open to reduce confusion and clutter. Use bookmark folders.
Taming your digital clutter makes room for creativity and helps you focus on using technology intentionally.
Celebrate Your Progress!
When your decluttering work starts to feel endless, remember to congratulate yourself on how far you've come! Decluttering and organizing an entire home is a massive project.
Celebrate your wins both big and small, like filling a donation box, getting the paperwork pile sorted, or seeing a room come together beautifully. Share your successes with others for encouragement and accountability.
And don't be discouraged by missteps and backsliding – maintaining an organized home is always a work in progress. Small daily habits keep clutter from creeping back in. Just refocus and tackle your next decluttering goal. Consistency
Maintain a Clutter-Free Home
Congratulations – you've decluttered and organized your home! But the work doesn't stop there. Maintenance is required to keep your tidy home in order. Don't let clutter creep back in!
Establish Daily Habits
The key to maintaining an organized home is developing consistent daily habits like:
Putting items back in their designated spots immediately after use
Doing quick tidy-up sessions before bed or before leaving the house
Regularly decluttering small areas on a rotating basis
Throwing away clutter as soon as you notice it
If you stay on top of it, messes will never get out of hand.
Do Regular Decluttering Sessions
Schedule time every 1-3 months to re-declutter and tidy before clutter gets overwhelming again. Good times are season changes, major holidays, and new years.
Revisit the problem zones first. Be brutally honest about what is still working or sparking joy, and pare down again as needed.
Designate a "Clutter Zone."
No matter how diligent you are, sometimes clutter happens. Designate a "clutter zone" where you will consciously place clutter when it accumulates, like a basket or a certain table.
Make clearing this zone a daily habit. This confines the messiness to one area, so it doesn't spread.
Ask for Help!
Don't hesitate to recruit your family members, roommates, or housemates to pitch in to maintain your home's organization. Create a chore chart if needed. A tidy home requires everyone's participation.
By making decluttering a regular habit, you can enjoy your home's orderly comfort for good. Pat yourself on the back for all your hard work!
Summary table.
| Section | Key Points | Tips/Recommendations |
| --- | --- | --- |
| Why Decluttering is So Important | – Negative effects of clutter: stress, difficulty cleaning, frustration, etc. | – Benefits: reduced stress, more space, easy to find things, pursue passions, clean easily, feel empowered. |
| Adopt the KonMari Method | – Tidy by category, not room. | – Steps: Commit, tidy by category, follow the "spark joy" principle, tidy in order, discard first, thank items, store properly. |
| Enlist Someone to Help | – Consider professional organizers like The Home Edit and Apartment Therapy. | – Benefits: effective systems, objective assessment, handling of avoided clutter, customized solutions, maintenance tips. |
| Break It Down into Small Steps | – Overwhelm can halt progress. | – Use timers, tackle small areas, focus on categories, fill donation bags, and ask "Does this spark joy?". |
| Store Items Conveniently | – Everything should have a designated spot. | – Use bins, install hooks/shelves, store items where used, think vertically, and use multipurpose furniture. |
| Try These Decluttering Podcasts | – Podcasts like "A Slob Comes Clean", "Clutterbug", etc. | – Listen while organizing or during commutes for motivation. |
| Read Up on Decluttering | – Books like "The Life-Changing Magic of Tidying Up", "The Home Edit Life", etc. | – Reading helps shift mindset and builds enthusiasm. |
| Find Decluttering Motivation on Social Media | – Platforms like Instagram and YouTube have decluttering communities. | – Follow accounts like @thehomeedit, @mariekondo, etc. for inspiration. |
| Invite Friends Over for a Clutter Party | – Sort through lingering categories with friends. | – Provide snacks, set timers, rotate areas, and celebrate with a meal. |
| Take the 52-Week Decluttering Challenge | – Tackle one area or category per week for a year. | – Follow or customize a 52-week schedule. |
| Designate a "Launch Pad" Near Entryways | – Clutter often accumulates at entrances. | – Use hooks/shelves for keys, bins for mail, charger stations, designate spots for backpacks and shoes. |
| Organize Your Kitchen With These Tips | – Kitchens are often the busiest rooms. | – Categorize items, limit exposed appliances, declutter dishes, install organizational elements, and keep surfaces clear. |
| Master the Paper Pile-Up | – Paper is a notorious clutter magnet. | – Go paperless, shred/recycle, limit incoming paper, create a filing system, sort regularly, and contain small items. |
| Minimize Wardrobe Clutter | – Wardrobes can become overstuffed. | – Assess each item, weed out off-season clothes, donate, use vertical space, and designate a "maybe box". |
| Declutter Your Digital Life | – Digital clutter includes emails, documents, videos, and photos. | – Unsubscribe from emails, set up filing systems, delete obsolete apps, back up photos, and schedule decluttering sessions. |
| Celebrate Your Progress! | – Celebrate wins, both big and small. | – Share successes, don't be discouraged by missteps, refocus, and tackle the next goal. |
| Maintain a Clutter-Free Home | – Maintenance is required to keep a tidy home. | – Establish daily habits, do regular decluttering sessions, designate a "clutter zone", ask for help. |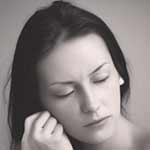 I'm Neha. I am a writer and blogger who has been blogging about her life for the past 6 years.