The best part of being in a relationship is spending time with your significant other. There are many great ways to spend quality time together, but you may be running out of ideas! Next time you want to plan a date night, try one of these creative date night ideas for couples!
Go to a local winery for wine tasting.
It's time for date night; why not try wine tasting? This will be sure to impress your significant other. Not only is it a fun activity, but you can enjoy a nice glass of wine together.
You and your partner can go on a tour of the winery to learn about the different wines and grape varieties and get an inside look at how it all works. You can then head to the wine tasting room for a taste of some local wines. In addition to wine tasting, some wineries may offer food pairings.
This is a great way to spend quality time together while learning something new! During the tour, you get to taste some delicious wines. Stop by one that has unique flavors or local grapes!
During this date night, not only do you get to spend time with each other but also pick up new knowledge on wines and winemaking processes along the way! This is perfect if you want something different than just dinner or drinks at an ordinary restaurant.
Afterward, head back home for dinner together. Offer up some cheese boards while sipping on wine from earlier in the day! If wine tasting isn't really your thing, you can also choose an activity that you both enjoy, such as learning how to make chocolate, making sushi, or going to a cooking class!
There are so many ways you can spend quality time together. Do some research on your local wineries and find one that offers a tour of the facilities while also offering wine tasting.
Attend an improv comedy show.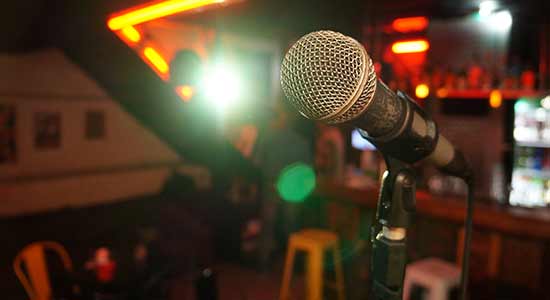 There are so many fun things to do, but one great way to spend quality time together is going to an improv comedy show.
This will be sure to make you laugh and have a good time! You can go with your significant other or even plan a double date night by inviting another couple along as well.
It's also something that may not happen too often since it's not always easy finding the time for friends these days!
This activity gives couples the chance to bond and make memories while having a great time!
The best part? It's always different, which makes it exciting every time!
This activity is perfect if you're looking for unique date night ideas that will bring back fond memories in the future.
Go to a drive-in movie.
Even if you don't have cars from the 1950s, it's still fun to dress up and watch movies on an outdoor screen.
This is an excellent way for couples who may not get out much or live in a city where there aren't too many options on what to do on date night. You can go with friends as well!
It's also something that most people haven't done before, making it a great memorable experience! This is perfect if you're looking for unique date night ideas that will bring back fond memories in the future.
Drive-in movie theaters work best if you have a large SUV or truck. Go on an adventure instead of going to the movies at your local theater!
Do some research online to find theaters near you since there may be one close by where you live! Choose between different movie options and see which is more appealing for both of you when it comes time to decide what type of entertainment will be available during your date night.
Have an indoor picnic in your own home with fresh bread, cheese, and wine
Have an indoor picnic in your own home with fresh bread, cheese, and wine.
This date night idea is perfect if you want to try something different that doesn't break the bank since it can be done inside at a much lower cost than going out somewhere nice for dinner!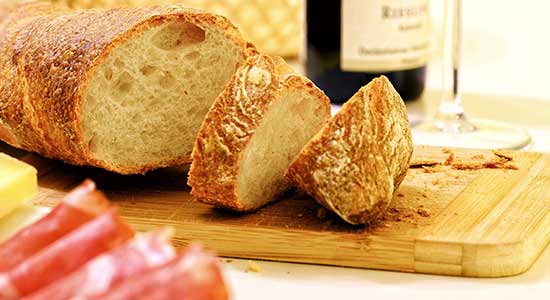 You can plan ahead so all of the ingredients are ready when mealtime comes around. You'll just need some delicious bread like focaccia or baguettes along with cheeses, including brie and blue cheeses, plus red wines such as pinot noir or zinfandel to go alongside them! This romantic meal will surely impress your significant other.
However, if you're not big on wine, don't worry! You can put together an indoor picnic with beer and snacks instead of wines for a different but equally tasty experience.
This date night idea is perfect because it's easy to plan since everything will be inside.
You can set up a picnic blanket on the floor and enjoy this romantic meal together. Put some candles on the table to add a nice touch!
Add some music in the background to bring a romantic element.
You could try some fruit or chocolate dipped in dark chocolate to finish off the meal!
Find a new restaurant to try and order something you've never tried before.
Find a new restaurant to try and order something you've never tried before.
This date night idea is perfect because it allows you both to discover some delicious food while out on the town!
You can decide ahead of time or just pick at random, which will be exciting since neither one of you will know what's coming next.
It adds an element of surprise that keeps things interesting! This date night idea is perfect for date night ideas that are low-key but fun.
Another great thing about this activity? It doesn't have to happen only once in a while, meaning there are plenty of opportunities for more unique experiences throughout the year! You could even try a new restaurant every month if you wanted to.
To make things easier, you can choose a type of cuisine and then do research ahead of time to come up with the perfect restaurant.
For example, if Mexican food is your favorite, there are plenty of restaurants that will be sure to deliver an unforgettable experience!
Play laser tag or go bowling for some fun competition between couples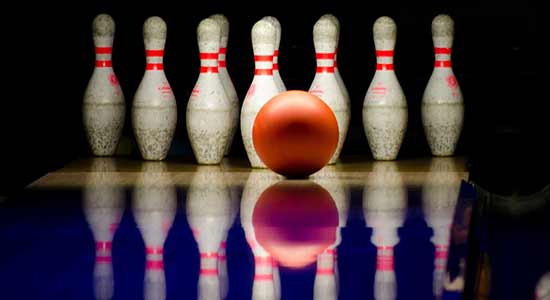 This is another unique date night idea that's perfect if you're looking to spend time together while having a good time!
You can turn it into a friendly competition by seeing who wins at whatever game you decide to play, whether it be laser tag, bowling, mini-golf, or something else.
This date night idea is perfect if you're looking for fun and exciting experiences that are different from the norm! You can even invite another couple along to make it a double date.
This activity adds excitement and suspense, making things interesting, especially when combined with the challenge aspect! It also offers competitive folks opportunities to show their skills.
You don't have to play competitively, though, if you'd rather just have fun!
Paint a picture together.
This date night idea is perfect for artistic couples!
You can both paint a picture together, or you can each do your own work. You could also try painting portraits of each other, which makes it even more special.
This date night idea is perfect for artistic couples because it allows you both to express your creativity and spend time together at the same time.
You can find canvas paintings online or in craft stores that are inexpensive, so if either one of you messes up, there's no need to worry about wasting money on an expensive piece!
You could also use acrylic paint if you'd like since they're less messy than oils.
This date night idea will be memorable as long as neither one of you gets too frustrated with the process along the way! Don't forget to have fun while doing this activity together!
The painting will help bring out new sides about one another that you might not have known existed before, and it'll be something unique to share with each other forever after, too. Hence, it's definitely worth giving this activity a chance.
If neither of you has any sort of background in art, don't worry because it's easy enough for beginners and will be an enjoyable experience no matter what level you're at with this hobby.
Watch a live band play at a local bar or restaurant.
Another great date night idea is going to a local bar or restaurant and listening to live music!
There is something so fun about seeing a live band play and sing their hearts out. Plus, it's a great way to spend some time with your date.
You can find out if any local bars or restaurants host live music by checking the Internet or asking around. A quick Google search of "live bands near me" should give many results in your area!
You'll have a night full of fun memories with your date when you spend time listening to live music together!
Telling stories about each song played, laughing at how terrible the band is (in a good way), and enjoying some great food are all part of the fun.
Take dance lessons together for some good, clean fun!
It doesn't matter what type of dancing you're into, whether it's Latin, Tango, Country, or Ballroom. There are plenty of places that offer group and private classes in all sorts of dances.
If your partner isn't the most coordinated person on two feet, don't worry; there are many beginner dance courses to help people learn some moves (or at least look like they know their stuff).
Dancing can be an easy way to spend time with each other while learning something new! It will give you both another thing to bond over together as well.
Plus, who knows? You may discover hidden talents within yourselves after taking some lessons! That would just make this date night even more memorable to you both.
You could also take it one step further and have a fun dance party with your friends after taking some lessons together!
Ta-da! You just planned the perfect night for two, plus a little extra!
If dancing is not really your thing, that's okay too! I'm sure there are classes out there on everything from taxidermy to quilting, but maybe your interests lie somewhere else entirely. If so, I bet Google can help you find some unique opportunities within your area close by!
Whether it's cooking lessons or singing lessons (or literally anything!), this will be one fun way for the both of you to grow closer through trying new things together while also exploring hobbies/interests that neither of you knew existed before coming across this post!
Take turns planning date nights for each other.
This is one of my favorite date night ideas because it really pushes people out of their comfort zone. It can be hard to come up with new and creative date ideas on your own, but this will help you become more comfortable thinking outside the box!
It's also an excellent way for both of you to learn more about each other by seeing what kind of dates they like (and don't like!) planning.
You'll get an inside scoop into how your partner thinks through different situations; plus, who doesn't love surprises?
Having a set date night once a week can also help you stay connected and excited about spending time together.
This is an easy way to keep the fun, flirty vibes going in your relationship without having to do much work or go out of your way! It's low-key but still very memorable.
Conclusion.
Trying to figure out fun and creative date night ideas for couples can be a bit tricky sometimes, right? I think this is why most people seem to go with the same old thing when it comes time to plan a date.
However, I wanted to give you some unique ways to bring each other closer together by trying new things! This list of ten activities will definitely do just that, as well as provide your partner with something special they have been wanting lately.
What are some creative date night ideas that you have tried at least once in the past? We'd love to hear from all our readers on this topic since we could always use more inspiration when coming up with new things for couples (and friends!) to try out together.
We're talking about what makes great dates here – not just good ones, which leads me to my final point.
Great date nights don't need to be overly complicated or expensive, either! You just have to think outside the box and give each other something that you know they'll enjoy, even if it's not necessarily your favorite thing in the world! Everyone wins when there is compromise involved with planning dates together, right? Maybe one of these ideas will spark an interest in someone on this list who was feeling a bit stuck; I certainly hope so, at least!
Don't worry; if none of these interest either one or both of you, there are plenty more opportunities out there waiting for discovery!
Meet Brenda Tillman: your go-to expert in Cognitive Behavioral Therapy! Not only is she a seasoned therapist, but she's also a passionate mom blogger who never misses a beat. Dive deep into her insightful blogs, backed by her extensive coursework in Parenting Skills, Learning, and Education. Brenda's heartwarming family – a son, two daughters, and their adorable pets – often take center stage in her writings. From parenting hacks and relationship tips to health & fitness nuggets, Brenda has been enlightening her readers for over half a decade. Stick around, and you're bound to discover gems from a mom who wears many hats with grace!
Reviewed By: Joanna Perez and Marcella Raskin
Edited By: Lenny Terra
Fact Checked By: Gabrielle J. Smith
Photos Taken or Curated By: Matthew Mansour