There's no question that healthy relationships are key to a happy life. But what many women don't realize is that one of the most critical ingredients for a healthy relationship is setting boundaries. Boundaries define how we want to be treated and help us protect our emotional well-being.
They're not meant to restrict our lives or put up walls between us and those we care about, but rather to create space for both people in the relationship to thrive. So if you're looking for ways to make your relationships stronger, start by creating some clear boundaries. 
What are boundaries, exactly?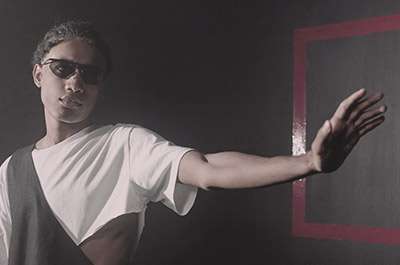 We all have boundaries. These are the invisible psychological walls that guide our behavior in relationships by defining how we want to be treated and how far we'll allow ourselves to go with another person or group. They protect our physical, mental, emotional, and spiritual selves. Our boundaries keep us safe by knowing when to close ourselves off, when to let our guard down, and when to be more open.
Boundaries are not the same thing as limitations. Instead, they're guides for how we want to be treated and what we consider acceptable behavior in a relationship.
A woman with healthy boundaries will have different rules for each type of relationship in their life. For example, they'll treat friends one way and romantic partners another way.
Depending on the situation, they'll also have different rules for the same type of relationship. For example, they might be more open with friends about their feelings than they are with romantic partners.
What do boundaries look like in relationships?
If you think of the boundary as the edge of a box, then you can think of a healthy relationship as one where both people operate inside that box. If someone tries to get you to go beyond the edge of that box without your consent, then they're overstepping your boundaries.
Let's look at an example: Let's say you get upset when your romantic partner makes jokes at your expense. That's because you have a rule in place that says, "It's not okay to make fun of me." When they break that rule, you feel hurt because your boundary has been crossed.
What happens when we don't have any boundaries in our relationships?
When we don't have boundaries, it can lead to many negative feelings and behaviors. Women without boundaries often feel resentful, bitter, angry, and even afraid in some relationships.
They might be afraid to speak up for themselves or ask what they want. They might be fearful of offending someone or hurting their partner's feelings. And instead of setting healthy boundaries, they may start to build walls around themselves to keep others out.
When you're extremely rigid with your boundaries, it's easy for other people to know what to expect. When you're not, then it's difficult for them to know what behavior is acceptable and when they should keep their distance.
What might happen if you start setting boundaries?
Setting boundaries is not inherently good or bad. Instead, they're simply guidelines about what's acceptable and what's not. So if you're in a relationship where you've never had boundaries, then it can be terrifying to start setting them.
But if you do, both of you will need to make some compromises. Your partner may have to change how they treat you, especially if they've been crossing your boundaries for a while. And you may have to accept that some of the things they do will no longer be acceptable.
So it's essential to be intentional about what boundaries you're setting and why. For example, you might say, "It's okay if you go out with your friends without me sometimes, but I'd still like to know where you are." This tells them that it's okay for them to engage in this behavior, which is what they want. But it also reminds them that you value your relationship and would like advance notice of where you'll be.
What can boundaries do for your relationship?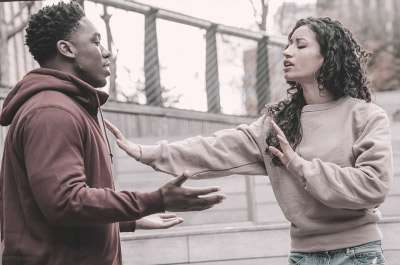 When we don't have boundaries in our relationships, it can cause confusion and frustration. It can also cause us to lose respect for the other people in our lives. Having boundaries that are clear and easy to understand, by contrast, can help us to connect more deeply with others. It also makes it easier for us to say no when we need to and stick to our guns.
When others respect our boundaries, we feel safer and happier. We also avoid developing unhealthy habits that could lead to worse problems down the road.
Here are a few examples of good boundaries in relationships:
You're not okay with being controlled or manipulated by your partner.
You won't tolerate being talked down to or insulted by your partner.
You're willing to share your feelings with others, but you won't do the same for your partner.
You won't allow yourself to be isolated from your friends and family by your partner.
You don't feel the need to act like everything is fine when it isn't.
What are some signs that you may need to set more boundaries in your relationships?
If you can answer yes to any of the following questions, it's likely time to create some boundaries.
Do you feel like your partner doesn't know who you are or is in some way disconnected from you?
Do you feel like your partner is controlling in some way and doesn't respect your autonomy?
Do you feel your partner is defensive, closed off, or unwilling to listen?
Do you feel like you can never do enough to please your partner?
Do you feel like your relationship is unbalanced and one person does more work than the other?
Do you find yourself neglecting your own needs to care for your partner?
Do you feel like you have too much baggage for the relationship to ever work out?
If you find yourself in a relationship where you're setting more boundaries than your partner is, then that's often a good indicator that the relationship isn't healthy. You deserve to be treated with respect, which means that you shouldn't have to hold firm boundaries for no reason.
How do I set boundaries in my relationships?
Setting boundaries is an ongoing process that you'll need to revisit regularly. It can take some time for people to earn your trust and develop a solid foundation with you, so you'll need to allow that time before creating firm boundaries.
On the other hand, people who consistently step over your boundaries don't deserve to stay in your life. The following tips will help you learn how to set boundaries in your relationships.
Be clear about the behavior you're not okay with.
If you don't communicate exactly what you want in your relationships, people will take their best guess. They may assume that because you're not saying anything about the behavior, you must be okay with it. It's your job to communicate what's acceptable to you and what's not.
Here are some examples of behaviors that are often met with boundaries:
Making fun of you behind your back.
Treating your family poorly.
Treating you poorly in front of your friends.
Kicking you out of a group when you don't want to leave.
Not respecting your privacy or boundaries.
Have a conversation with the person to express your feelings and expectations.
It's essential to have a conversation with the person where you explain how you feel and what you want from them.
Be prepared for some pushback, and don't take abuse.
You likely open up about how you feel and want, and your feelings may be met with some resistance. You mustn't get into an argument or allow yourself to be abused.
Have a plan of action if the behavior continues past the conversation.
If you're met with resistance that you're not willing to accept, then it may be time to limit your contact with this person.
Reconsider what you need from this person if they continue to disrespect your boundaries.
If the other person continues to cross your boundaries after you've had a conversation and after you've set and enforced consequences, then it may be time to rethink what you need from this person.
How can you enforce your boundaries if the other person doesn't respect them?
You can't force someone to change their behavior, and you don't need to. All you need is a firm stance and some boundaries. If you're firm in your resolve and say what you mean, then the person is likely to respect your boundaries by letting you go or by complying with your requests.
It may not be easy the first time, but learning to protect yourself from people who don't have your best interests at heart will give you the strength to stand up for yourself in future relationships.
You don't have to keep repeatedly trying to have a healthy relationship with someone who doesn't respect you. If the person isn't willing to work on your boundaries, it may be time to end the relationship.
Give yourself credit when you set boundaries.
It takes time and practice to get better at making requests, saying "no", and expecting people to respect your boundaries. Don't beat yourself up if you feel a little nervous about setting a limit.
It may feel strange to be firm with someone who has always been able to cross your boundaries. This is why it's essential to have conversations with the person to express your needs and expectations.
You can say, for example, "when you do/don't ___, it makes me feel ____. This is what I need from you."
Setting boundaries can be difficult, and sometimes it may feel like you're giving up something important to you. However, if you don't respect your boundaries, people may take even more advantage of you.
What should you do if you've been crossing someone else's boundaries?
If you find out that you've been crossing someone else's boundaries, take responsibility for your actions and make things right.
Here are some examples of what you can say to the other person:
I didn't realize that I was crossing your boundaries. From now on, I'll make sure to respect your boundaries.
I'm sorry for crossing your boundaries, and I'd like to work things out. How can we do that?
I'm sorry for crossing your boundaries, and I won't do it again.
If you've been treating someone poorly because of something that happened in the past, then you can try to make amends by apologizing for your actions. Apologizing is also a great first step toward changing your behavior.
You need to respect their feelings and needs and let them go if they want to be left alone.
Conclusion.
Boundaries are an essential part of healthy relationships, but they're often misunderstood, especially when it comes to romantic partnerships. Setting boundaries in a relationship can be complex, especially when you depend on the person for affection or support. Many women have difficulty setting boundaries in romantic relationships because they're afraid of losing the connection.
However, it's important to remember that your boundaries are about you and what you need in a relationship based on your values and beliefs. If the other person isn't willing to respect your boundaries, then you're not obligated to give them anything more than what they've earned.
So, when you set boundaries in a relationship, be firm about them and stick to your guns. If the person tries to cross your boundaries again, remind yourself that you have a right to say when enough is enough.
Please, do not forget to leave a comment and share this article with your friends. We want to hear from you! Have you set boundaries in a relationship? What advice can you give others on setting boundaries?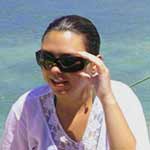 Joanna Perez is a Certified Cognitive Behavioral Therapy Practitioner, a passionate blogger, writer, traveler, wife, and mother of one boy. Joanna loves to share her thoughts on parenting, health, wellness, and lifestyle.
She is a Certified Women Empowerment Life Coach and has done courses on Life Mastery, Happiness, Health, and Success. She also has studied Neuroscience for Parents and took the Skilled Helper Training Course.
She believes in helping people become the best version of themselves and strives to provide quality informative and inspiring content. She loves animals, especially her two cats, and can often be found taking photos of them as they pose for the camera.