As women, we are always looking for ways to look younger. But sometimes we don't have the time or money to go to a salon or buy expensive products. Here are some easy, everyday tricks that will help you look younger without breaking the bank.
Don't wear too much makeup.
Many women think that wearing more makeup is the best way to hide age, but experts say it's one of the worst things you can do. Heavy makeup usually looks obvious and fake, making your face look older in the process. It's better to go with a natural look, using neutral tones to make you look fresh and dewy.
Instead of covering every single flaw with a thick layer of makeup, try a tinted moisturizer or BB cream to even out your skin tone. This will also help protect your skin from the sun, thus reducing aging.
Makeup is important to cover under-eye circles, but instead of piling on the concealer, try this simple trick. Use an egg white mask to tighten your skin and reduce dark circles under your eyes. You can usually find powdered egg whites at the grocery store for use in cooking, or you can buy a special product that's made just for this purpose.
Take two of these potions and put them on your face under the eyes before going to sleep. When you wake up, your puffiness should be reduced or gone altogether. This way, your makeup will go on smoother, and you won't need as much concealer.
Take care of your hair.
We've all seen those women who seem to have aged overnight because they went too long without getting their roots touched up or getting new extensions added. Don't make yourself look older by letting your hair go too long between salon visits.
Instead, visit your stylist every six weeks to keep your hair looking healthy and in good condition. Keeping your hair color fresh will make you look younger in the process.
Try this simple trick: whenever you wash your hair, add one teaspoon of baking soda and shampoo directly into the palm of your hand. Then scrub all over your hair and rinse with warm water. This will remove any product buildup that may make your locks look dull.
Choose the right haircut for you.
Just as important as keeping your hair color fresh is choosing the right haircut. Selecting a style that's too trendy or cutting too much off can age you, so it's essential to find a style that works with your features and face shape.
Experts say that one of the best things you can do is to go for a short bob or pixie.
Short haircuts are great because they take years off your appearance, and if you get one with choppy layers, it will also help make your face appear more narrow.
If you've been contemplating a shortcut but don't want to go too short, adding some choppy layers with a razor is the perfect way to soften up your look and make you appear younger. Layers add volume and movement, which help give the appearance of youth.
Another great trick for young-looking hair is to dye the underside a lighter shade of blonde. This will make your hair look fuller and give you a "wind-swept" appearance that's perfect for summertime.
If you're unsure what style will work best for you, ask your stylist for advice. They'll be able to recommend a style that will make you look younger and more polished.
Wear sunscreen religiously.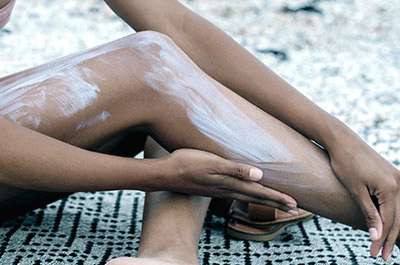 If you've ever spent hours in the sun, you know how terrible it feels to have your skin feeling burnt and irritated – not to mention how it makes you look older.
The ultraviolet rays in the sun-damaged skin cells can cause freckles, age spots, wrinkles, and sagging. You don't have to give up being outdoors completely, but it's important to wear sunscreen daily.
The best thing you can do is to find a sunscreen with an SPF of at least 30 that you like and use it all the time – not just when you're planning on being in the sun for a long time.
Wearing sunscreen daily will help protect your skin from aging too quickly and make you look younger for longer.
Avoid smoking and drinking alcohol excessively.
These two things can really age you, and it's no secret that they're also terrible for your overall health.
According to experts, smoking and drinking excessively can cause your skin to age and wrinkle faster than it should 1.
It's essential to cut down on smoking and drinking as much as possible, but if you can't kick those habits completely, it's best to at least cut back to the point where they don't age you too quickly.
Try to keep the smoking to just one or two cigarettes a day and limit your alcohol intake as much as possible. You'll still enjoy your vices, but you'll also avoid aging too quickly at the same time.
Smoking and drinking both cause premature aging. They speed up the process, so cut back as much as possible if you want to slow it down.
Consider laser skin rejuvenation.
If you want to look younger, you can't avoid the fact that some treatments are more effective than others.
Laser skin rejuvenation is a popular treatment that uses laser technology to stimulate collagen and elastin production. It's an effective way to reduce the appearance of wrinkles and other signs of aging.
Laser skin rejuvenation isn't a treatment that you can find at your local spa or salon. You must see a doctor or dermatologist, but the results are often worth it.
While some over-the-counter products help reduce the appearance of wrinkles, laser skin rejuvenation at a medical clinic is one of the few treatments that can truly make a difference.
Eat a healthy, anti-aging diet.
There's no magic diet that will make you look ten years younger overnight… but the truth is that your diet can have a significant effect on how young you look.
It may not be realistic to think that you can stick to a strict diet for the rest of your life, but there are some habits you can easily incorporate into your daily routine that will help keep your skin healthy and looking young.
You should try to eat primarily fruits, vegetables, whole grains, and healthy fats. These items are low in sugar and processed foods, which are bad for your skin 2.
Sugar, in particular, is terrible for your skin because it causes inflammation that can make acne worse and dark circles under your eyes.
If you have to have a sweet treat every day, try to keep it to one or two servings of 100 percent fruit juice. This is better for you than fruit juice with added sugar, and it's still a healthier treat than most other options.
If you eat a healthy, anti-aging diet, you'll look younger for longer.
Try anti-aging supplements and serums.
The truth is that we can't get everything we need from our diets alone, which is why it's important to supplement with anti-aging supplements and serums.
Most of these products are just as effective as they claim to be, although some are total scams. If you're tempted to try a new product, do your research first so that you know whether it's worth your money.
Anti-aging products that you can use on your skin are especially effective because they nourish and protect your skin from the outside and inside. If you want to look younger, start with a healthy diet and then add in some anti-aging supplements and serums. You have to take care of your skin to look younger for longer, so it's crucial to find the treatment that works best for you.
Keep your eyes looking young.
The skin around your eyes is fragile and delicate, which means that it's prone to early signs of aging. If you want to look younger, you have to take good care of the skin around your eyes – and that means protecting it from the sun and using anti-aging treatments.
With so many different options available, it can be hard to work out how to take care of your skin. If you're not sure what to do, the best thing you can do is talk to your dermatologist or doctor before beginning any skincare regimen.
While it may be tempting to use over-the-counter anti-aging products, you should never try a new skincare treatment without first consulting a professional. The truth is that a dermatologist will be able to create an individualized skincare makeup that works for you.
Anti-aging treatments are available for just about every skin type, so it's important to find one that works best for your skin.
Open your windows.
Colder air is dry, which also causes the skin to become irritated and inflamed, so you should always try to open up your windows and allow fresh air inside.
Fresh air is especially important when the humidity drops and the cold weather sets in. If you have pets or are spending a lot of time in your car, consider investing in an air humidifier for the winter to keep your skin hydrated and looking young.
If you don't have central air, you should open your windows for at least half an hour each day to let in the fresh air and allow your skin to breathe.
It's best to do this first thing in the morning so that you can get a good night's sleep without worrying about your skin.
Conclusion.
Do you want to look younger? There are some easy things that you can do to help improve the appearance of your skin and make yourself look years younger. We've shared some tips for women to look younger, and we hope you will find these helpful. What is your favorite anti-aging trick?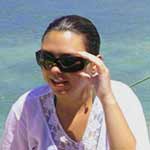 Discover the dynamic world through the eyes of Joanna Perez: a celebrated Cognitive Behavioral Therapy Practitioner and an ardent blogger. Not just a writer, Joanna is also an explorer, partner, and a proud mother. Her expertise goes beyond penning thoughts on parenting, health, and lifestyle; she's also a certified Women Empowerment Life Coach. With training in Life Mastery, Health, Happiness, and Success, she's equipped to guide you through life's complexities. Her dedication to education shines as she's dived deep into the realms of Neuroscience for Parents and completed the Skilled Helper Training Course.
Reviewed By: Anna West and Brenda Tillman
Edited By: Lenny Terra
Fact Checked By: Marcella Raskin
Photos Taken or Curated By: Matthew Mansour