There has been a resurgence in the popularity of family game night lately. With so many options, it's hard to know where to start planning your next family game night outing.
Keep reading for 10 ideas to have you and your children laughing together and getting closer as a family.
Make up your own board games.
Board games are a great way for families to spend time together and have fun. There are many board games available for purchase at your local toy store. However, it can be much more rewarding to come up with one of your own!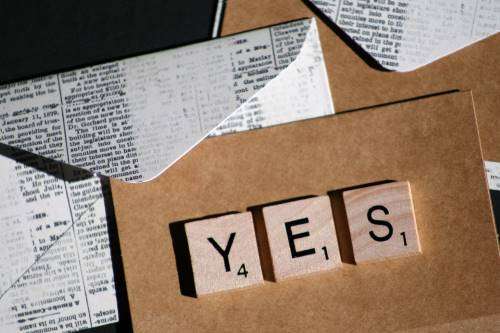 Instead of purchasing a new game, have your kids create their own version that fits your family's likes and needs. Let them design the rules, choose the pictures they want on the playing pieces and create different versions so everyone can play.
Make up your own board games with cards, dice, paper, and pencils. You can create your own version of monopoly, for example, by creating rules that limit the number of money players may land on.
Another example might be to make up a game like Chutes and Ladders but change the number of chutes or ladders. Get creative with this idea! The more ridiculous the game, the better it will be. Plus, your kids will think you are hilarious!
Have your kids make up their own version of "Truth or Dare".
Have your children play a game of "Truth or Dare". Let them come up with their own rules and dares. Instead of organizing a family game night around truth or dare, have your kids create their own version with easy dares that will only embarrass them, not hurt them.
Make a list of 10 dares and 10 truths for each child. Have them pick one and go around the circle doing what they picked. For example, a child might pick the truth and be asked what is the most embarrassing thing that has happened to them. Another might pick a dare and have to tell a secret.
Some common dates are:
Spin around in circles until you get dizzy.
Sing your favorite song from a talent show or school play loud enough that everyone can hear you.
Kiss the person beside you on the cheek.
Wear your pajamas inside out for the rest of the night
Movie Night.
We all know how expensive movie tickets are these days. Instead of spending money to see a new release, have your family spend the evening at home watching their favorite movies for free!
There are many great ways to enjoy an evening together that does not involve paying for a ticket or spending time in a crowded theater.
You could watch your kids' favorite Disney movie while making popcorn and other treats! You can even invite friends over who may not be able to come out to the movies with you. Everyone will be happy they didn't pay for live entertainment on this night!
Everyone can participate in choosing which movie to watch. Keep it entertaining by finding films with action, adventure, or comedy.
Play a board game you've never played before.
Make family game night diverse by trying out games that aren't favorites in your household. This will give everyone an opportunity to see how the same game looks from a different perspective and experience the fun of playing something new.
Buy some inexpensive board games from your local discount store and put them to good use for this special evening! You may be surprised at how much you enjoy playing these games together again as a family.
Some ideas for new games might be:
Scrabble
Battleship
Upwords
Uno
Make your own charades.
Turn "charades" into a fun family game night activity by creating your own version of charades instead of using the classic rules. This will help children to understand that a movie or TV show can be used as a clue instead of just another person, place, or thing.
Some examples might include:
A movie about animals.
A family member who likes to fish.
An item that can be found in the pantry.
---
---
Play a game you played as a kid, or watch an old favorite movie from your childhood.
Family game night can bring everyone together by playing games that are familiar, comfortable, and fun. The memories from childhood games will stay with you forever. Try to remember the rules, or take a moment to look them up online before your family game night. Your childhood favorites likely won't disappoint.
Some ideas for games might be:
Hangman.
Hide & Seek.
Tic-Tac-Toe.
Pick out a puzzle or jigsaw together and see how fast you can do it in an hour!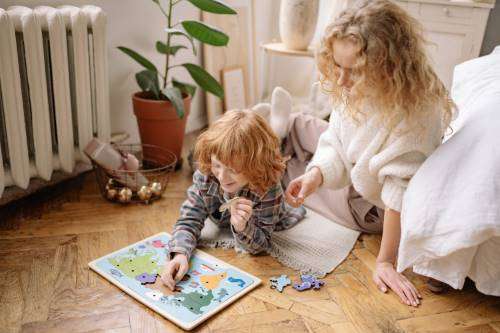 You can make the family game night special by having everyone pick out their own puzzle.
Then have them solve it fast. This will give everyone something to work on at once, so no one feels left out when it's not their turn yet.
Make a deal with your family that whoever finishes first gets to pick the next game.
Try a new way to play one of your favorite games!
Family game night can be a time for imagination and creativity by trying out new ways to play old favorites. You might find a fun twist on Uno, Clue, or Guess Who?
Here are some ideas to get you started:
Play charades with only your toes.
Play "Simon says" without saying the words Simon says.
Create a new way to play Pictionary by playing backward, so you have to draw descriptions instead of pictures.
Have a family scavenger hunt!
Keep everyone on their toes during the family game night by having a scavenger hunt! There are two different versions of this fun idea for a family game night that will keep everyone entertained.
You can create an easy version where each person is given items to find in the house, while the other version requires participants to go outside and find specific things. The list can include anything from silly items like "a leaf that is red" to something more specific like "a black cat."
Look at old family photos together.
Pick out some old photos from your collection and make a little slideshow to some music (they don't have to be on a computer – you can put it on your smartphone or tablet). Make some popcorn and enjoy remembering good times as a family.
Conclusion.
Be sure to let everyone know that your family game night is only once a month or even once every six months. This will help to keep the tradition alive and strong for many years.
We hope you've found some game night ideas that will suit your family. If not, feel free to leave a comment below with any suggestions or questions!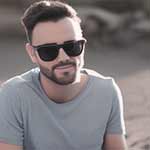 Dive into the insights of Matthew Mansour, a seasoned life coach, fitness guru, and health mentor. With a portfolio boasting over 800 thought-provoking articles, Matthew is passionate about unraveling the intricate layers of the human psyche. His reading choices? Books that shed light on our unique human journey, helping him (and his readers) harness the power of the mind, transforming challenges into stepping stones.
Matthew proudly wears his badge as a self-help aficionado. His mantra? There's always room to grow, learn, and be inspired. He thrives on gleaning wisdom from pioneers, turning their experiences into valuable lessons for all.
Always on the pulse of emerging trends, Matthew immerses himself in groundbreaking courses and research centered around life coaching and holistic health. Eager to impart his knowledge, he's here to guide anyone keen on enhancing their life journey.
Beyond his professional persona, Matthew is a devoted animal lover, a proud New Jersey resident, and a doting husband and father. Dive into his self-improvement blog and let Matthew guide you towards a life filled with purpose and passion!
Reviewed By: Joanna Perez and Marcella Raskin
Edited By: Lenny Terra
Fact Checked By: Gabrielle J. Smith
Photos Taken or Curated By: Matthew Mansour