Finding the perfect vacation spot for a romantic getaway can be difficult. There are many factors to consider, such as what you want to do while on vacation, how much time you have, and where you live.
Luckily, we compiled this list of the 10 best destinations for couples in the US that will make planning your next trip easy!
Napa Valley, California.
Napa Valley is a favorite destination for couples because it provides so much to do. There are wineries, spas, restaurants and lots of beautiful nature that you can explore together.
It's also not far from San Francisco or Los Angeles if you want to add another big city into the mix!
Highlights:
Couples
Resorts
Hiking
Mountain biking
Relaxation
It will leave you with lasting memories. This destination is perfect for couples' getaways!
Napa Valley, California, is one of the best destinations in the US for couples looking to relax and enjoy life away from home.
There are many activities that couples can do together while on vacation: 
Wine tasting at some of the many wineries that Napa has to offer
Relaxing and taking in the views by strolling through town 
Hiking and mountain biking.
Regardless of how couples spend their time in Napa Valley, they will undoubtedly leave with lasting memories.
If relaxing views by strolling through town isn't your style, there are also plenty of options like hiking, mountain biking, and other outdoor activities, which leave something for everyone regardless of their activity preference. In addition to all this, there's no lack of places to eat or stay.
New Orleans, Louisiana.

New Orleans is a unique destination that couples can't miss. There are so many things to do, from exploring the French Quarter and eating delicious food to attending festivals throughout the year.
Highlights:
Jazz music
Bourbon Street
Mardi Gras
Historic buildings
Laid-back atmosphere
New Orleans, Louisiana, is famously known for its laid-back atmosphere and rich history. The French Quarter allows couples to experience New Orleans' culture through historic buildings, jazz music from famous musicians in the street, and Mardi Gras festivities unlike anywhere else!
Couples looking for some lively entertainment while on their trip should head to New Orleans, where they'll find plenty of bars and clubs known for great drinks and music.
For those who enjoy good food and cooking, there is no lack of restaurants serving up diverse dishes from all over the world, including French, Spanish, Italian, Cajun, and American.
New Orleans is known for its rich history and culture; there are museums all over the city where couples can learn about the past, including the Ogden Museum of Southern Art, The National WWII Museum, and The Historic New Orleans Collection, to name a few.
There are also lots of festivals throughout the year in New Orleans, including but not limited to Mardi Gras, St Patrick's Day Parade, Essence Festival (which is excellent for music lovers), French Quarter Festival, and many others!
New Orleans provides so much to do it makes choosing your next vacation spot easy! Couples who want a vibrant destination where they can explore culture while having fun should head over immediately.
Asheville, North Carolina.
Asheville is a beautiful city in the mountains of Western North Carolina that couples can explore. The Blue Ridge Parkway and surrounding national parks are perfect for nature lovers looking to escape the hustle and bustle.
Highlights:
Winery tours
Blue Ridge Mountains
Couples love hiking through the trails of Asheville's many national parks, including but not limited to Chimney Rock State Park as well as The Great Craggy Mountains, which offer views like no other! If you're more interested in getting your hands dirty while exploring, then there are also spelunking experiences available where you'll get to see some fantastic rock formations underground!
For those who are more interested in the history of Asheville, there is also plenty of history to explore, including but not limited to the Thomas Wolfe House, The Basilica of St Lawrence, and Biltmore Estate!
No matter what you're interested in, there's no doubt that Asheville will provide couples with countless memories.
This city has something for everyone, whether it be taking a tour through one of its many wineries or enjoying some outdoor activities like hiking or kayaking on the river. Couples looking for an unforgettable trip should definitely consider this destination as their next vacation spot.
In addition to the fun activities available in Asheville, there are plenty of places to eat and stay! There's no shortage of restaurants serving up a variety of cuisines worldwide, including Italian, Indian and Japanese.
There are also many places to stay, including but not limited to The Omni Grove Park Inn, Hotel Indigo Asheville, The Inn on Biltmore Estate, as well as many more!
Asheville has tons of wineries throughout the city, making for a fun and romantic day trip doing wine tasting tours while enjoying stunning views.
Some of the wineries located in Asheville include Biltmore Estate Winery, Hendersonville Winery, Burntshirt Vineyards, and many more!
New York, New York.
New York City is the perfect place for couples who are looking to explore the culture. It's one of the most diverse cities in America, with people coming from worldwide!
Highlights:
Broadway Shows
Food
Shopping
Museums
There are far too many highlights of New York City to list here! If you're looking for something, historical couples will love visiting places like Ellis Island and the Statue of Liberty.
If your significant other is more interested in art, there's no shortage of museums either, including but not limited to, The Metropolitan Museum of Art and Whitney Museum, which regularly hosts exhibits from artists around the world.
For those who enjoy shopping, there is also plenty to do with upscale boutiques lining Fifth Avenue and SoHo, both located downtown. At the same time, most department stores can be found throughout Midtown Manhattan, such as Saks Fifth Avenue and Macy's, among others.
One of the most well-known attractions in New York City is Central Park which regularly hosts concerts and even ice skating in the winter! There's something for everyone, including sports fields, playgrounds, fountains, lakeside seating, as well as countless statues that pay tribute to people who have changed history.
If you're looking for a destination with endless things to do, then it doesn't get any better than NYC.
There are so many fun activities available it will be hard to fit them all into one trip! Couples looking for their next vacation spot should definitely consider visiting this amazing city!
There are also plenty of places throughout New York City where couples can stay while enjoying everything this huge metropolis offers, like the Plaza Hotel, The Ritz Carlton, and Waldorf Astoria.
The nightlife scene in New York includes bars and clubs from around the world, so you will indeed find one that provides exactly what you are looking for!
If you're interested in taking a day trip out of New York City, couples will love visiting places like The Hamptons or Fire Island, which offer beautiful beaches that provide an unforgettable view.
Portland, Oregon.

Portland has a unique charm that makes it stand out from other cities in the United States. It's known for being one of America's most livable cities and is widely considered an eco-friendly city!
Highlights:
Hiking
Farms and Farms Markets
Outdoor Activities
Nightlife scene
There are dozens of breweries located throughout Portland. Each provides its own unique selection, which couples can enjoy while taking in stunning views from Mount Hood or The Tualatin Mountains.
If you're looking for something more active, there are plenty of outdoor activities as well, including hiking trails through Forest Park, where visitors will also find numerous waterfalls! With all this nature at your fingertips, who could possibly leave without going on a scenic bike ride? If biking isn't your style, consider taking a picnic with your significant other and enjoying the fresh air.
Portland also has plenty of museums couples will love visiting, including The Oregon Historical Society, Portland Art Museum, and Pittock Mansion, which are all great for those interested in learning more about this beautiful city's history!
Since many couples visit Portland, they often want to ensure their trip includes quality accommodations to rest at night after an exciting day exploring everything this fantastic city offers.
Fortunately, there are countless hotels located throughout downtown and nearby areas with rates you won't find anywhere else!
Whether looking for a hotel near Powell's City of Books or something centrally located within walking distance from popular attractions like Pioneer Courthouse Square, there is no shortage of affordable choices that provide a staycation experience!
Some good hotels in Portland include Hotel Eastlund, Hotel Lucia, Ace Hotel Portland, and the Society Hotel, which has a variety of rooms that will surely suit your needs!
Honolulu, Hawaii.
If you're looking for a destination that has it all, then consider visiting the beautiful city of Honolulu! It is home to gorgeous beaches and adventure-filled mountains, which offer some of the best hiking available throughout all of America.
Highlights:
Beaches
Water Sports/Snorkeling
Hiking trails
Gastronomic scene
Nightlife
There are many different things couples can do in this stunning location, including surfing lessons at Waikiki Beach, scuba diving, or snorkeling excursions where they will find colorful fish and vibrant coral reefs teeming with life.
Another popular activity offered by locals is helicopter tours over active volcanos on The Big Island, so visitors can check out Kilauea or Mauna Loa from a bird's eye view.
For those looking for something, more relaxing couples will adore taking in the breathtaking views.
When it comes to lodging, couples will find numerous options throughout Honolulu's downtown and Waikiki Beach areas that provide a variety of amenities for anything from budget-friendly stays all the way up to luxurious suites!
Some good hotels in this area include The Modern Hotel, The Outrigger Reef Waikiki Beach Resort, as well as The Kahala Hotel and Resort, which provides spectacular oceanfront rooms with private balconies overlooking one of America's most famous beaches!
Nightlife in Honolulu is another area couples will love.
While there are countless bars and clubs that stay open until the early morning hours, visitors will also find local musicians performing at numerous restaurants and bars throughout the area.
There is no shortage of fun things to do after the sun goes down, from live music venues to belly dancing shows!
Savannah, Georgia.
If you're looking for a destination that is just as romantic and charming during the day as it is at night, then consider visiting Savannah!
Highlights:
Waterfront
Gourmet Restaurants
Fishing/Boat Tours
Couples can stroll hand-in-hand on the historic district's cobblestone streets and admire over 700 antebellum homes built during Savannah's cotton boom era.
Many of these structures are listed in the National Register of Historic Places, making it one of America's most prominent districts boasting this designation!
They will also love visiting some of the old town squares, which feature fountains, benches for sitting, and plenty of shopping opportunities at local boutiques or art galleries.
For those looking to get off the beaten path, visitors can take a guided walking tour downtown, where they will learn about everything from haunted buildings to famous artists who once lived here.
The waterfront in Savannah is another highlight that couples will love.
Visitors can rent a boat and captain it themselves, or they can do an old-fashioned tour with one of the many captains available around town. They might even see some dolphins playing alongside their vessels! 
From fine dining to local watering holes, there are many different options for those looking for a romantic meal.
Some of the best restaurants in this area include The Olde Pink House, a historic dining establishment that serves only the freshest Southern-style dishes. In addition, visitors can also enjoy an intimate meal at one of Savannah's many lovely bed and breakfasts or inns throughout downtown!  Couples can also take cooking lessons to make gourmet dishes like seared scallops or paella with ingredients sourced directly from the local market!
Sedona, Arizona.
Sedona is another of America's most beautiful cities that are great for couples visiting in the US is this stunning destination located on the Colorado Plateau!
Highlights:
Hiking Trails at Red Rock State Park and National Forest Areas.     
Museums & Galleries featuring local artists.    
Wine Tasting at Oak Creek Vineyards.   
Scenic Drives.  
Couples will love taking a stroll through the streets of this picturesque destination and admiring more than 300 red sandstone formations that tower over them!
Visitors can also take advantage of some great hiking trails throughout local parks, such as Red Rock State Park or Slide Rock State Park, both of which offer visitors countless opportunities to hike and enjoy the views!
For those who love art, there are also many museums in Sedona that house some impressive Native American artifacts and galleries showing works from local artists.
In addition, couples can try their hand at a wine tasting or get a tour of one of the local wineries in the area.
Sedona is also known for its scenic drives, which showcase some of Sedona's most beautiful views, including vistas overlooking Oak Creek and Bell Rock!  
For those couples looking to stay indoors, there are many spas where they can enjoy facials or massages while gazing out at the gorgeous mountain views!
There are also plenty of day trip ideas for those seeking a more active vacation, from white water rafting to hiking or even horseback riding!
For those looking for some retail therapy, visitors can visit the Tlaquepaque Arts & Shopping Village, where they will find many shops and boutiques selling everything from local Native American crafts to upscale clothing.
Sedona is located near several casinos, which means that couples who love gambling have additional options while visiting this area!  
Hotels in Sedona are all very unique, with many offering couples spa amenities, fireplaces in their rooms, or even four-poster beds!
Many of the hotels also offer visitors spectacular views of either Oak Creek Canyon or Bell Rock.
Some of the most notable include The Westin Resort & Spa, L'Auberge de Sedona, and Enchantment Resort, where visitors can enjoy luxurious amenities like spas or pools as well as upscale dining opportunities.
San Francisco, California.
Located on the West Coast of America, San Francisco is one of our most revered cities that offers couples an abundance of attractions and activities to enjoy in the US or traveling from another country.
This destination is perfect for those who love being surrounded by nature's beauty!
Highlights:
Hiking & Cycling Trails.  
Museums, Zoos, Gardens & Parks.   
Aquariums & Whale Watching Cruises.
Many visitors will fall head-over-heels with this incredible location that offers couples an abundance of outdoor activities to enjoy, along with some great museums, zoos, gardens, and parks to explore if you get tired of hiking or cycling trails!
Couples can also take tours that allow them access inside famous landmarks like Alcatrazz prison or even see some of the world's most fascinating creatures at Pier 39! 
For those who enjoy art, there are also several art museums and galleries where they can admire some impressive artwork or even visit one of the city's many exhibits. 
Visitors who enjoy whale-watching tours while on vacation might consider checking out some local charter companies that offer daily trips from around this area for those interested in finding whales cruising off the coast during mating season!    
There is shopping galore for those seeking some retail therapy with everything from high-end fashion boutiques to small home decor shops located throughout downtown SF that carry items you won't find anywhere else! 
San Francisco is known for its excellent food culture, so visitors should make sure not to leave without trying some of the best cuisines this city has to offer!
Couples can also visit some of their local wineries and even tour a vineyard where they will have a chance to sample several types of wine before picking up a bottle or two as an additional souvenir from your trip.
For those couples planning on staying at one location during part or most of their trip, San Francisco offers many different types of accommodations, including luxury hotels and hostels that vary in price.
Some notable hotels include the Omni San Francisco Hotel, which offers guests an indoor pool with a sun deck, a fitness center, on-site spa services, and more!   
Other notables are The Ritz-Carlton which includes many different suites for couples to choose from, along with a full-service spa for relaxation during your stay.          
The Four Seasons offers one of the most luxurious experiences with a full-service spa, infinity pool overlooking downtown San Francisco, and in addition to many other amenities.
Las Vegas, Nevada.
Last on our list of places to visit is one of the most well-known cities in America that offers couples a chance to experience the best that life has to offer without having to travel very far.
This destination is perfect for those who love being surrounded by entertainment and excitement!
Highlights:  
Casinos, Nightlife & Concerts.    
Shopping Malls & Outlets.   
Nightclubs & Bars.    
Las Vegas, Nevada, is a great place for couples to visit because it offers endless entertainment possibilities!
This city has so much to offer that you would never be able to experience everything even if you visited more than once.
Two of the best things about this destination are casinos and nightlife, which makes this a fantastic location when looking for romantic trips with your significant other.
Couples can visit some of the famous nightclubs and bars in town where they will have a chance to dance the night away or take part in popular games like blackjack and roulette.
Visitors who enjoy shopping will be happy to find that there are several malls nearby with many upscale brands available for purchase!
For those looking forward to indulging themselves, this destination is perfect. There are tons of spas throughout different hotels that offer couples such pampering services as massages, facials, wraps/baths; you name it!
The best part is that most spas offer couples massages together in one room!
Not only will visitors have access to top-notch restaurants, but there are always food festivals going on throughout town where they can sample different cuisines from around the world at discounted prices!
This is a great opportunity for couples to eat like kings and queens without spending too much money.     
Couples can visit some of the nearby wineries in Nevada, California, and Arizona if they want an afternoon filled with wine tasting and more! 
Las Vegas offers many different types of accommodations, including luxury hotels that vary in price.
Some notable hotels include The Venetian Hotel and Casino, which offers guests a replica of Venice along with a variety of dining options, and spa services on-site, in addition to many other amenities.        
Other notables are The Bellagio Hotel which offers guests famous dancing fountains and high-end shopping for those who like to indulge themselves.
Lastly is Wynn, which includes everything from luxury suites to multiple pools and fitness centers; you name it! 
Las Vegas has endless possibilities for couples who want to have an unforgettable experience together!
Conclusion.
As we all know, the US is a big country, and there are many places to choose from. Make your decision easier with this list of 10 destinations for couples in the United States that will make you fall head over heels! 
Comment below if you have visited any of these great locations, and what were the things about them that made them so special?
Before traveling to your favorite destination, check out my blog posts Why Traveling as a Couple Is a Great Idea (10 Reasons) and 10 Important Things To Consider When Traveling As A Couple.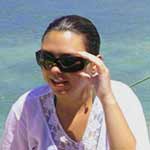 Joanna Perez is a Certified Cognitive Behavioral Therapy Practitioner, a passionate blogger, writer, traveler, wife, and mother of one boy. Joanna loves to share her thoughts on parenting, health, wellness, and lifestyle.
She is a Certified Women Empowerment Life Coach and has done courses on Life Mastery, Happiness, Health, and Success. She also has studied Neuroscience for Parents and took the Skilled Helper Training Course.
She believes in helping people become the best version of themselves and strives to provide quality informative and inspiring content. She loves animals, especially her two cats, and can often be found taking photos of them as they pose for the camera.