Are you having trouble creating the perfect dating profile? Don't worry; you're not alone. Creating a profile that represents you accurately and attracts the right people can be tricky. But with these 10 tips, you can create a profile that will make you stand out from the crowd and help you find your perfect match. So what are you waiting for? Start building your dating profile today!
Choose a profile picture that is a recent and accurate representation of you.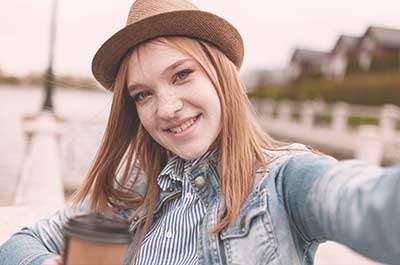 A big part of creating the perfect dating profile is to make sure that you look great in your photo.
To create the perfect dating profile, you will need to use a photo. But it's not just about uploading any old picture; it should be a recent photo that is a true portrayal of how you look today. Make sure the lighting is good, and your hair looks great! You can use a professional headshot or a selfie from one of your best days…as long as it looks like you and shows the real you!
People are making snap decisions about you within seconds of seeing your dating profile, so they must see a picture of you that is clear, recent, and true to life. If you are including several photos in your profile, make sure the image represents your current look.
People don't want to see you in your PJs, so dress your best. In today's day and age, people are more likely to judge a book by its cover than by the words printed on the pages. To create the perfect dating profile, you must upload a picture of yourself looking your best and wearing your favorite outfit.
Don't Photoshop Yourself.
People can tell when they are being photoshopped, so don't even try to do it.
If you're taking a photo of yourself, make sure that you're in the best light possible and that any blemishes or face shape imperfections aren't noticeable. Don't be afraid to take several photos until you find the one that really represents you.
If there is any Photoshop in your photo, it will not help you create the perfect dating profile. It will only hurt your chances of making a successful one because the person viewing it won't trust that you're being true to yourself. So just delete those filters and use natural light!
Make Yourself Look Interesting.
You want people to be interested in you, so you need to make sure your profile makes you look interesting.
To create the perfect dating profile, try to stand out. You don't want it to be an identical copy of other profiles on the site because it will make you blend in with the crowd. Don't just upload a picture of yourself standing somewhere with a blank expression. By uploading an interesting photo, you make your profile more inviting and open to conversation.
People like people who are different, so instead of uploading a standard headshot, consider including:
A shot of you doing something you love
A well-composed picture of an animal or a pet
Your favorite quote or saying as your profile picture
Some photos that show a fun sense of humor
An interesting setting, such as a foreign country or a museum.
Include your hobbies and interests in your dating profile. People are more likely to be interested in you if your profile shows that you have a life outside of dating.
Make Your Dating Profile Attractive to the Right People.
The number one rule for creating the perfect dating profile is to make sure that you attract the right kind of people. Think about what you want in a partner and ensure that your profile fits those qualifications.
If you want someone who is tall, upload a photo of yourself standing up. If you are looking for someone who shares your love of dogs, upload a picture with your dog!
Don't attract the wrong type of people. If you are not interested in someone who smokes, don't upload a picture of yourself at a party surrounded by other smokers. If you want to attract people who love the great outdoors, make sure your profile reflects that.
Only Include Relevant Details in Your Profile.
Don't go into too much detail about yourself in your profile. People want to learn about you through conversation, so allow them the opportunity to do so. If your basic information looks interesting, they'll want to know more.
When creating the perfect dating profile, it's okay to include your basic information such as:
What you're looking for in a partner
Your hobbies and interests
What makes you unique
Including too much detail can be overwhelming to the people who view your profile. If they're going to invest their time into getting to know you, they need the opportunity to do that. So keep it short and sweet!
Keep Your Profile Up to Date.
Another way to attract the right people is by making sure your profile is up-to-date.
If you are not interested in someone or you have already found the love of your life, remove them from your dating site. If you're too busy to date, remove the section that says you're actively seeking a partner.
If your profile is not up-to-date, you run the risk of attracting the wrong people. It makes you seem indifferent to dating, which can be a turn-off for many people.
Keep It Clean.
Be careful with what you say in your profile. You never know who will be attracted to your profile and read it. So make sure you stay away from topics that might offend people.
Don't include profanity or anything of a sexual nature. Even if you wouldn't mind finding a partner who is into those traits, there's no reason to advertise it in your profile.
What we mean is, don't say, "I like to have fun!" It isn't specific enough. What kind of fun? Give us an example.
Remember that your profile is there for everyone to see. So if you say something embarrassing or inappropriate, the whole world will know.
Be Humble.
You're a wonderful person, and you're doing great, we know! However, bragging about your achievements in an online dating profile is not the best way to gain new friends.
When creating your dating profile, don't include things that make you stand out as better than others.
For example:
Don't include specific achievements that most people can't attain. If you're a doctor, and most people aren't doctors, it makes you seem better than others.
Don't talk about the expensive things you own. It's okay to mention nice things you have, but don't go into too much detail about the specifics.
Include a Headline That Reflects Your Personality.
In addition to uploading a picture, why not add a headline that tells others what you're about?
Include your interests, hobbies, and other specifics in your headline. It's okay to include what you're looking for in a partner, but make it short and sweet.
Make sure your headline makes you stand out from others, but don't make it inappropriate or boring.
For example:
Bad Headline: Mommy seeking a man to take care of me
Good Headline: Looking for a man who knows how to have a good time
Bad Headline: I'm looking for a perfect match who enjoys going out and having fun!
Another bad headline: "I'm an outdoorsy girl."
Good Headline: Into camping, biking, hiking,
Bad Headline: Just here for friends!
It is important to make sure you understand the purpose of your dating profile before creating it.
Be Creative.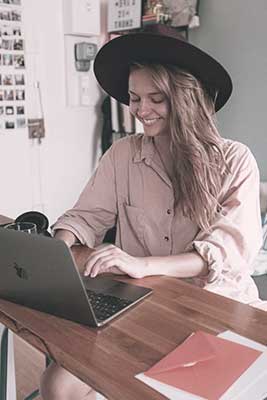 This tip for creating the perfect dating profile is to be unique yet still relevant. Don't include details about yourself that every other person has included.
Don't write about your job in a boring way. A bad way to describe what you do is, "I'm an accountant." A good way to describe what you do is, "I get to use my math skills every day."
Don't say that you're looking for a partner who loves the same things you love. If you love going to bars and they love going hiking, it's okay to say that you like bars and they like hiking. But you don't want to say that you both love the same types of food or music. It's good to have differences.
If you want to keep your profile interesting, be creative with it! Don't just upload a picture; write a profile reflecting who you are and what you're looking for in a partner.
Make it fun and exciting so that people will want to read it and learn more about you!
Conclusion.
Your profile should clearly reflect what you're looking for from other people. It should also reflect who you are as a person.
Include positive traits and traits you want to have. Show people what makes you unique by writing about your personality. If it's attractive, be sure that you upload a picture. Don't include anything that might offend people or make others feel bad about themselves. Remember, your profile is there so other people can learn more about you!
Be sure to follow these 10 tips for creating the perfect dating profile. As long as you do that, you'll have plenty of dates in no time!
Marcella Raskin is the founder & editor-in-chief. She is a passionate and articulate writer who has dedicated her life to studying human potential. She has studied Cognitive Behavioral Therapy, Life Purpose Coaching, Group Life Coaching. She loves helping women (and men) explore themselves through writing, which allows for an exploration into one's thoughts on entrepreneurship or personal development topics such as mindset-shaping techniques that can positively shape someone's perspectives about themselves when they don't think it could ever happen! She practices sports and has studied Exercise Physiology. She is married and the mother of two girls.