Key Takeaways
Your profile photos should be well-lit, natural, and include a prominent smile.
Craft an engaging headline that reflects your personality or uniqueness.
Highlight your hobbies and interests to provide conversation starters.
Be honest about your dating goals and the type of relationship you seek.
Use captions to add context and personality to your photos.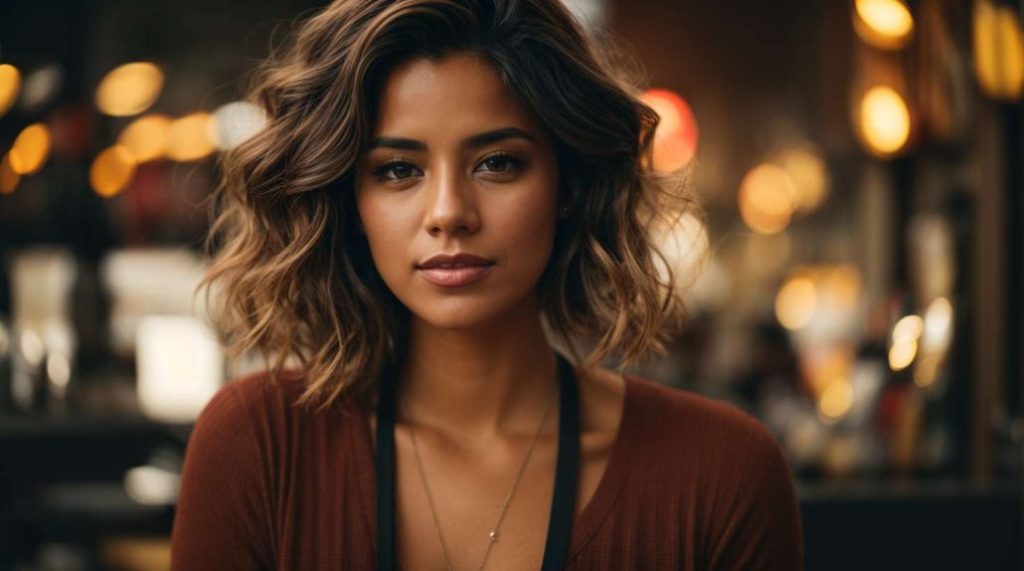 Introduction
Looking to update your dating profile but not sure where to start? With so many singles online, creating a profile that stands out takes some effort. But having an eye-catching profile can make all the difference in meeting quality men who share your values and goals.
In this post, we'll explore 10 essential tips to optimize your dating profile and attract the right kind of attention. From choosing the ideal photos to writing clever captions, we've got you covered on presenting your best self and making meaningful connections. With a winning profile, your next great match is just a swipe or click away.
1. Choose Flattering, Well-Lit Photos
The cornerstone of a successful dating profile is selecting images that show off your natural beauty and personality. When men browse profiles, photos give them their first impression of you. Make sure yours are working in your favor.
Steer clear of overly posed, filtered, and edited photos. They tend to look artificial. The best dating profile pictures are recent snapshots that capture you smiling, laughing, and doing activities you enjoy. They offer an authentic glimpse into your world. For variety, include a mix of close-up headshots along with full-length photos of your physique.
Lighting is also key. Taking photos outdoors in natural light and facing the sunlight flatters nearly everyone. Check that your features are clearly visible, not cast in shadows. Avoid using flash which can create harsh shadows and red eyes. With good lighting and candid shots, you'll project warmth and draw men in.
2. Craft an Engaging Headline
Along with photos, your headline is one of the first things men notice in your profile. Take time to create an interesting headline that sums up your personality or what makes you unique. Stay away from generic phrases like "single girl looking for love". There are so many creative ways to stand out from the crowd.
Consider witty lines inspired by your favorite movies or music. Or share a funny tidbit about yourself to show off your playful side. Travel enthusiasts can mention their love of adventure or list a few favorite destinations.
The possibilities are endless. Just keep it short, positive, and lighthearted. Your goal is to pique interest and give men an easy conversation starter in their messages to you.
3. Showcase Your Smile in Your Profile Picture
Men are naturally drawn to women with a radiant and authentic smile. When selecting your main profile picture, find one where your smile is front and center. A beautiful smile conveys warmth, openness, confidence, and approachability—qualities that can initially attract compatible men to your profile.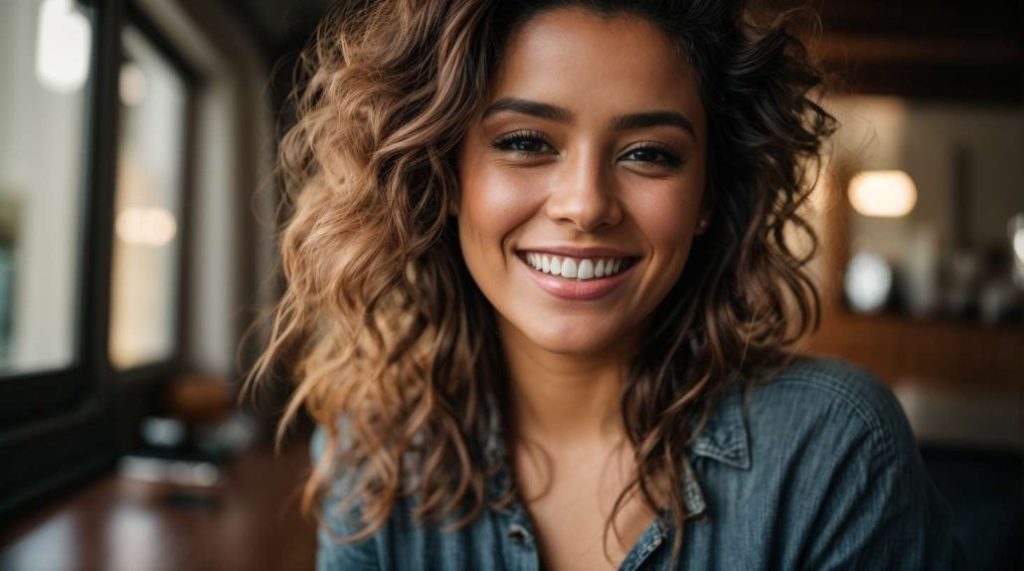 Avoid posting ultra-serious model-style shots where you aren't smiling. While you may look pretty, an icy or unfriendly expression could be off-putting. Remember, the first photo is your chance to greet men with welcoming positive energy. Once they click into your profile, there will be plenty of opportunities to vary your look and show different sides of your personality through accessory photos. But make your smile the welcoming highlight.
4. Highlight Unique Hobbies and Interests
While your career, education, and location offer basic insights, it's your hobbies and interests that reveal personality. Dating profiles have limited space to make an impression, so thoughtfully highlighting activities you're passionate about can give men easy conversation starters.
For instance, if you love hiking, rock climbing, or kayaking, share a fun snapshot from a recent adventure. Mention how the outdoors recharges you. If you have a creative side, briefly explain your involvement in arts like painting, pottery, music, or dance. Or if you enjoy giving back, talk about volunteering. When you provide these types of colorful lifestyle details, you attract men who share common ground.
The goal is to stir curiosity and give a sense of compatibility. Opening up about things that light you up invites men to imagine themselves by your side having fun. So cherry-pick a few favorites to spotlight. You can dive into more depth later when chatting or meeting in person.
5. Be Honest About What You're Looking For
The whole point of an online dating profile is letting potential matches know you're interested in connecting. But beyond stating the obvious, you should also be upfront about the kind of relationship or commitment you want. This helps ensure you only hear from men who desire the same thing.
For instance, make it clear if you're seeking something casual or long-term. Mention if you eventually want marriage and children. Or if you prefer open relationships. The more details you provide about your dating goals, the more precisely you'll filter prospects. Think about your ideal partnership and don't be afraid to articulate it in your profile.
This honesty is also appreciated by quality men. It saves everyone time and energy to start off on the same page. So while you want to maintain an open and approachable tone overall, don't gloss over the deeper desires of your heart. Let your profile reflect your authentic self.
6. Share Your Personality Through Captions
Writing clever, original captions is one of the most fun parts of creating your dating profile. The photos you choose already offer visual insight into your life. Now it's time to add context and personality through words.
Go beyond just stating the obvious or where the photo was taken. Share a quick anecdote or dry observation that reveals something about you. Allow your sense of humor and playfulness to come through. Ask an intriguing question. The ultimate goal is giving men something interesting to comment on when they message you.
If you need inspiration, imagine what a close friend might say about you or your photos. Let the captions guide men through the story of your life and what makes you uniquely you. The right words can bring your entire profile to life.
7. Include Full-Length Body Photos
While it's important to have flattering close-up shots of your face, you'll also want to give men a sense of your full physique through body photos. Full-length pictures that highlight your shape offer a more complete picture. After all, physical attraction and compatibility do play a role in dating.
Include at least one full-length photo of you standing or sitting. Make sure you're wearing form-fitting clothing like dresses, jeans, or yoga pants that showcase your curves. Steer clear of oversized or baggy outfits that conceal your figure. The goal is to represent your real body confidently.
You want men to know upfront what you truly look like before meeting you in person. Full-length photos reduce the chance of any surprises or mismatched expectations. Most men will appreciate the honesty. Be proud of your unique shape and allow your natural beauty to shine through.
8. Show Your Social Side Through Group Photos
While your dating profile should stay focused on you, adding one or two photos with friends or family can work in your favor. Group shots showcase your active social life and that you have people who enjoy your company. But limit group shots to just one or two photos. You still want the main focus to remain on introducing your own personality.
Before uploading a group photo, make sure you look great in it. If your friends outshine you, pass on using the shot. Check that you stand out first and foremost. Also take note of the surroundings and vibes given off by friends in the photo. Avoid group shots where alcohol or wild behavior is on display—these red flags could deter quality men. Infuse your profile with positive social energy.
9. Write Genuinely About Yourself
When it comes time to compose the written portion of your profile, be honest and authentic. Avoid overly generic descriptions about loving laughter, wine, and beaches. Dig deeper to share information about your values, passions, and aspirations. Being open and vulnerable can forge meaningful connections with like-minded men.
For example, discuss causes important to you or talk about a life-changing experience. Share one of your fears or quirky habits. Opening up beyond surface-level facts shows you have emotional depth—a quality that appeals to relationship-minded men. Just be sure to maintain an upbeat tone overall. The goal is drawing others in with positivity.
Let your distinct personality and worldview shine through in a genuine way. Even if you have imperfections or challenges to overcome, the right man will find your honesty refreshing. Don't be afraid to buck the trend and do profiles your own way.
10. Have Friends or Family Review Your Profile
It always helps to get a second opinion on your dating profile before officially publishing it. Ask a few trusted friends or family members to review your photos, captions, and bio content. They can catch any red flags or provide tips you may have overlooked.
Listen with an open mind to their constructive feedback. Perhaps a photo you love comes across as unflattering. Or a caption reads as negative or conceited. Take notes on areas for improvement and don't take critique personally. Just because a picture or quote resonates with you doesn't mean it translates to strangers.
Having an outside perspective ensures your profile highlights your best self. It also builds confidence knowing you've put your most engaging foot forward. While the profile should always reflect your authentic personality, a little polishing never hurts.
11. Rotate Your Profile Photos Seasonally
Dating profiles tend to get stale if left unchanged for months on end. To keep your gallery looking fresh and seasonal, plan to swap out photos every few months. Archive older pictures that no longer represent your look. Take new high-quality photos during special events or vacations to keep the visual narrative moving forward.
Ask friends to capture candid shots of you doing festive activities like apple picking in the fall, building snowmen in the winter, or hitting the beach in summer. Avoid sticking to the same pose or backdrop on every shot. Variety in your photo collection makes your world appear active and ever-evolving.
Even if you're not traveling or attending parties every weekend, there are always opportunities to snap some quick lifestyle shots. The goal is to have a mix of seasonal photos that capture your consistently engaging essence, not project an unrealistic version of yourself. Keep it real and up-to-date.
12. Show Your Playful Side
While it's great to have a few elegant glamour shots in your profile, you'll also want to reveal your lively, spontaneous side. Playful photos that show you laughing, being goofy, and letting loose attract men drawn to your vibrant energy. Don't be afraid to get creative and unconventional.
For example, snap pictures while dancing with wild abandon or trying a whacky VR game. Include shots of you interacting with children or pets in cute ways. Or strike silly poses like jumping in the air or wearing funky sunglasses and accessories.
Moments that bring out sheer joy in you translate beautifully on camera. Let potential matches see your inner youthfulness. Making them smile and envision fun adventures together is the ultimate profile goal.
Summary Table
| Tip | Description |
| --- | --- |
| Choose Flattering, Well-Lit Photos | Use recent, candid shots in natural lighting that showcase your smile and personality. Avoid heavily edited photos. |
| Craft an Engaging Headline | Sum up your personality in a short, eye-catching headline. Get creative to stand out. |
| Showcase Your Smile | Make your smiling main profile photo warm and inviting to potential matches. |
| Highlight Unique Interests | Share your authentic hobbies and passions to attract compatible matches. |
| Be Honest About What You Seek | Clearly articulate the type of relationship or commitment you want. |
| Write Clever Captions | Bring photos to life and showcase your personality through words. |
| Include Body Photos | Add full-length shots that give an accurate view of your physique. |
| Show Your Social Side | Display your active social circle through a few fun group photos. |
| Write Genuinely About Yourself | Share your values, aspirations and quirks to form deeper connections. |
| Have Friends Review Your Profile | Get feedback to ensure you put your best foot forward. |
| Update Photos Regularly | Keep your profile looking fresh by rotating in new seasonal shots. |
| Show Your Playful Side | Reveal your energetic, goofy side through fun lifestyle photos. |
Conclusion
Optimizing your dating profile is a process of refinement. Take the time to put your best self forward through recent photos, engaging captions, and authentic content. Showcase what makes you uniquely you, inside and out. With these helpful tips, you'll be on your way to presenting an approachable, attractive, and tasteful profile that captures the right attention.
Remember to have fun along the way as you choose images and words that reflect the spirit of your journey. The rewards will be plentiful new connections with incredible men who appreciate all that you offer. So strike a pose, get creative, and start curating a winning dating profile. Your match is waiting!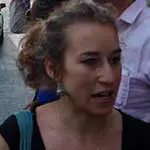 Meet Marcella Raskin: Founder, Editor-in-Chief, and a Maven in Human Potential
Dive into the rich tapestry of Marcella Raskin's life and you'll discover more than just an editor-in-chief. At the core, Marcella is a passionate writer, deeply committed to unlocking the boundless human potential. Armed with expertise in Cognitive Behavioral Therapy, Life Purpose Coaching, and Group Life Coaching, she's carved a niche in helping both women and men unearth their true selves through the art of writing. Every article she pens is a gateway, inviting readers to shift mindsets and embrace transformation, even when change seems impossible.
Beyond her literary pursuits, Marcella is a fitness enthusiast, underpinned by her background in Exercise Physiology. And when she's not empowering others or delving into the science of movement, she's reveling in the joys of motherhood, raising two incredible girls, and sharing life's moments with her beloved spouse.
Trust Marcella's words; they're backed by expertise, passion, and a journey full of learning and growth.
Reviewed By: Joanna Perez and Brenda Tillman
Edited By: Lenny Terra
Fact Checked By: Matthew Mansour
Photos Taken or Curated By: Matthew Mansour