Parents like debating which of California's most outstanding locations to visit is the best for children. According to some of the field's sharpest specialists, while there is no one "best" place in California, there are numerous "best" places for kids. Here are our top choices for the finest locations to visit with kids in California.
Yosemite Falls
Yosemite Falls is the tallest waterfall in Yosemite National Park, falling a total of 2,425 feet (739 m) from the upper to lower falls. Visiting Yosemite with children may be a memorable experience; simply plan to come during the months of April, May, and June, when the water flow is at its peak. Yosemite Valley's beauty is really unique and can not be found anyplace else in the country.
Disneyland Park


Anaheim
The "happiest place on Earth," Disneyland Park, also known as the "Magic Kingdom," features 53 attractions, 49 rides, numerous parades, performances, meeting Disney characters, fireworks, souvenir shopping, dining, and resort hotels. To see everything, you should plan on spending a total of four days in the parks.
San Diego Zoo


San Diego
The San Diego Zoo is a vast paradise in the center of the city, home to over 12,000 animals representing over 650 species and subspecies, as well as a stunning display of over 700,000 exotic plants. It takes all day to thoroughly explore its 100 acres.
This zoo is dedicated to animal conservation, the reproduction of species on the verge of extinction, and the study of illness causes.
California is one of the most popular states amongst all the US states, and it's for good reason. The large cities of Los Angeles, San Francisco, and San Diego combine to form quite the metropolitan area, and there are tons of great attractions for all ages in the state.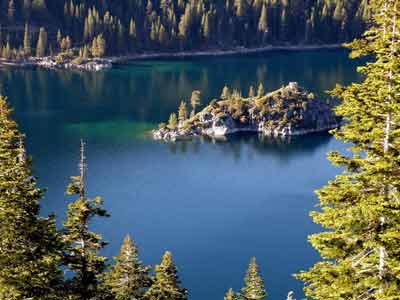 Lake Tahoe
Lake Tahoe is the biggest alpine lake in North America, famous for its beaches and ski resorts. Many enjoyable activities await you and your family, such as spending the day at a gorgeous beach, seeing a live performance, visiting a museum, fishing, hiking, boat excursions, and many other options.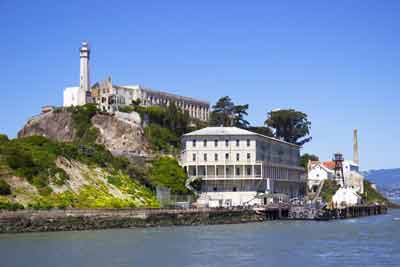 Alcatraz


San Francisco
After a ten-minute ferry ride to Alcatraz, you will arrive on the island, where you may take a tour of the cell house and explore the island. The Junior Ranger program allows children to participate in a range of hands-on, self-directed learning activities designed to improve their Alcatraz experience. (7 to 15 years old)
Sequoia & Kings Canyon National Parks


Tulare County
Over 8,000 huge sequoia trees, including the world's biggest tree, General Sherman, may be found in these parks (52,508 cubic feet). A visit to the neighboring Giant Forest Museum is highly recommended. The following are some of the most popular attractions: Giant Forest, General Sherman Tree, Moro Rock Trail, Kings Canyon, and Congress Trail.
Getty Center and Getty Villa
The Getty Center is a museum with something for everyone in the family, including art, modern architecture, exceptional gardens, and spectacular views of the city. It houses pre-20th-century European paintings, manuscripts, sculptures, and traditional and contemporary photography from around the world.
Getty Villa is a museum dedicated to the study of ancient Greek, Roman, and Etrurian arts and civilizations. The collection contains 44,000 artifacts ranging in date from 6,500 BC to 400 AD.
California is full with wonderful activities for kids and teenagers that you may not be aware of. We're dedicated to assisting you in finding the greatest locations to visit, based on user and expert evaluations of parks, malls, beaches, and other places you and your family may enjoy.



Santa Monica Pier


Santa Monica
The Santa Monica Pier is a huge double-jointed pier with a small amusement park, refreshment stands, and viewing and fishing facilities.

Restaurants, stores, a high-tech arcade, a roller coaster, a big Ferris wheel, and other rides, a merry-go-round, and breathtaking views of the bay and mountains.
Monterey Bay Aquarium


Monterey
The Monterey Bay Aquarium is a world-class aquarium with about 35,000 creatures representing at least 550 different species. The aquarium includes a plethora of fantastic displays, as well as numerous spaces for children to just play with marine themes.
The Death Valley National Park
This park has the lowest point in the United States as well as the World Record for the hottest location on Earth. It has a beautiful landscape and perfect winter temperatures (visit November through March).

Enjoy everything from spectacular treks to sliding over beach dunes. Some of the most popular activities include Zabriskie Point. The Golden Canyon. An Artist's Drive. Devil's Golf Course. Badwater Basin. Sidewinder Canyon. Stovepipe Wells and Scotty's Castle. Mesquite Flat Sand Dunes and Mosaic Canyon.
We hope you and your child enjoy these activities in California. If you want to add any other suggestions, please leave a comment below! We would love to hear from you. Thanks for reading! Don't forget to follow us on Twitter or Pinterest for more family travel ideas!